KKH blocked by anti-convoy transporters in Kohistan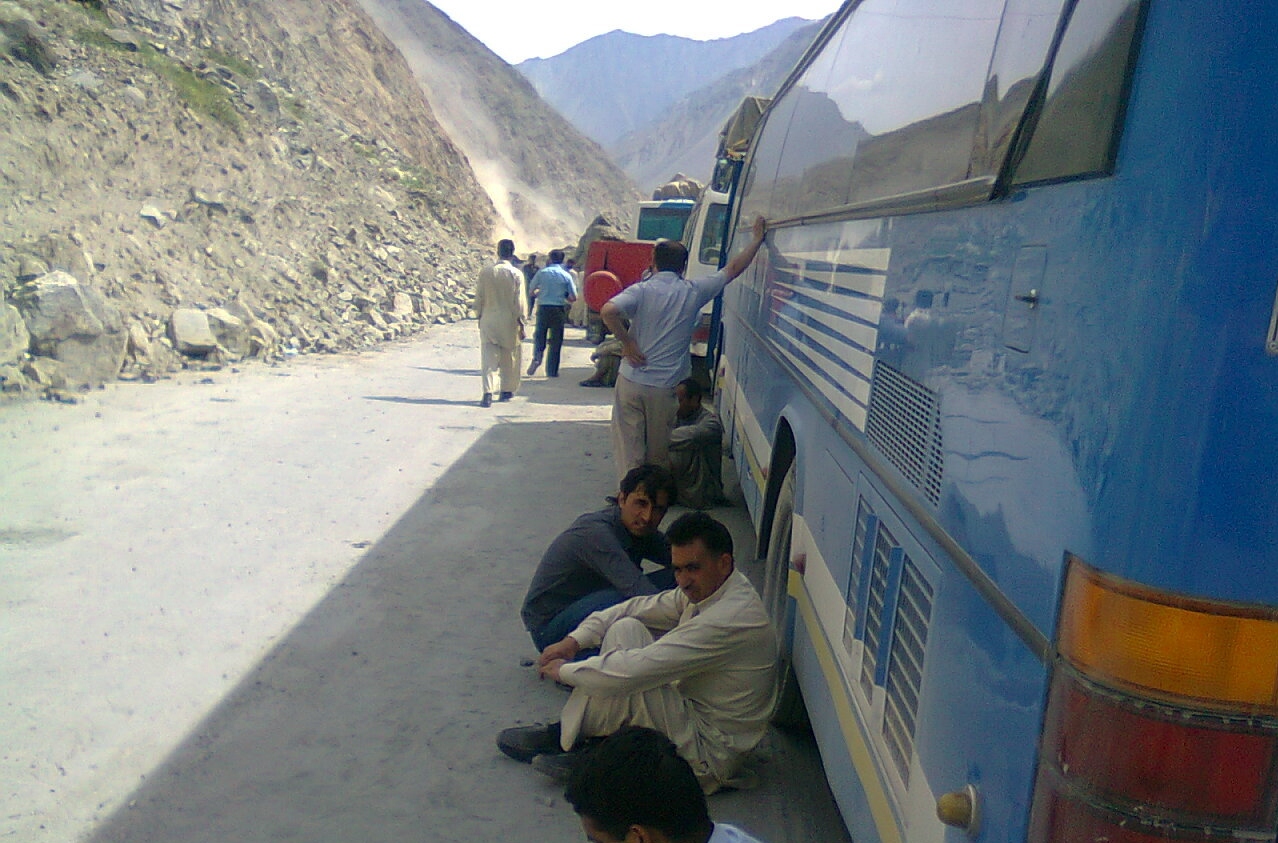 Dassu: The Karakuram Highway has been blocked by transporters who have been demanding an end to the convoy system of movement on the strategic road.
The transporters are of the view that their time and resources are getting wasted due to the convoy system, under which all the vehicles have to travel in groups, escorted by armed security personnel.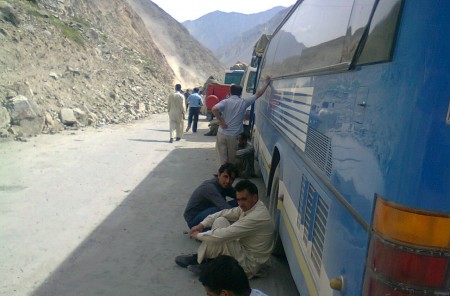 The convoy system had been introduced after the target killing of passengers belonging to the Shia sect in three horrific incidents. The convoy system, theoretically, provides security to the travelling vehicles. However, the commuters have expressed disillusionment with the capacity of the escorting security personnel to thwart any attack.
The transporters have blocked the KKH in Dasu area of Kohistan District, KPK. The road has been blocked by the Kohistan Transport Union.  Thousands of passengers are stuck on the road due to the blockade.
The protesters have vowed to continue the blockade till acceptance of their demand of bringing an end to the convoy system.
It is pertinent to note that the Gilgit-Baltistan is linked to rest of Pakistan through the Karakuram Highway only. Apart from the highly unreliable PIA flights, there is not other access road for larger vehicles, including buses and trucks. Smaller vehicles can travel through the Babusar Pass, which is generally open during the late spring and summer only.