Chitral: Anti Corruption Dept launches crackdown against C&W officials and contractors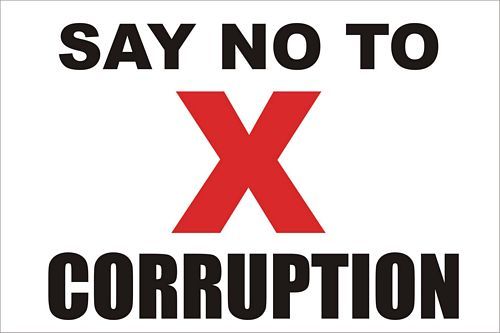 By: Gul Hammad Farooqi
Chitral, June 3:  Anti Corruption Department Chitral has launched a crackdown against corrupt officers, officials and contractors of Communication & Works (C&W) department Chitral. A
ccording to section in-charge (Police station Anti Corruption)  Inspector  Zafar Khan, on the information of Ameer Muhammad and other residents of Booni  FIR No 01 dated 23rd May 2014 was lodged against  Syed Jalaluddin Jan Superintendent Engineer Retired from C&W department, Nazir Ahamd Executive Engineer  (XEN)  retired, Fazli Khaliq Executive Engineer retired, Fazli Mabood Sub Engineer,  Hafizul Asad  Sub Engineer and Sadar Qazzafi government contractor under  409/34, 5 (2) PCA Provincial Corruption Act under inquiry NO 33 in Sweer road and 1.5 kilometers Torkoh road FIR was  lodged where they embezzled  rupees 5098305 and Rs: 3458244.
Syed Jalaluddin Jan and Sadar Qazzafi contractors were arrested and sent to  Chitra jail on judicial remand.
While in another FIR NO 2  dated 25th May  2014 on the complaint of Sher Ghulam Muhammad etc of Chitral was lodged against Syed Jalaluddin Jan Superintendent Engineer retired  Fazli Khaiq  XEN retired , Nazir Ahmad XEN retired (their  names also mentioned in previous FIR in another corruption case) Ghulam Jalil Sub Engineer C&W Booni office, Muhammad Khan Sub Engineer Booni office, Abdul Salam Division Accountant C&W Chitral main office, Raham Badshah  Division Accountant  C&W Mansehra, Habibur Rehman  Contractor and Abdul Muzafar Khan Manager Retired government  contractor  regarding Torkho road.
A huge amount were embezzled in Warijun Road, Mulko and Torkho road and a sum of rupees 5098305 were recovered  from these accused persons as well as from contractors.
According to the FIR on receiving complaints against their embezzlement Anti Corruption department forwarded the case for technical inquiry vide their letter NO 5046 inquiry NO 33/11 on 22nd June 2011 and technical department Peshawar shown embezzlement in these developmental schemes after analyzing and investigating the case.
It was confirmed from district jail Chitra that Syed Jalauddin Jan SE retired, Qazzafi and Abdul Muzzafar contractors were arrested and sent to jail while police are trying to arrest the remaining accused persons.
In this connection this scribe also contacted Chief Engineer C&W Engineer Muhammad Ijaz Yousafzai who told that not received copy of FIR against these staff not it was published in newspaper to take departmental action against them. Furthermore he added that only Secretary C&W can take legal action against Executive Engineer and SE. Hence this department is not in the position to take any action against retired officers. The matter was also brought into the notice of Mr. Dilroz Khan chairman chief Minister complaint cell but he was also not aware about this case.
Social and political circle of Chitral expressed their great pleasure on crack down against these accused persons in corruption charges and demanded for conducting inquiry in Mastuj, Parwak, Torko road where million of rupees were spent and road shown blacktop but the existing road is still earthen and having big ditches in  its middle.