Bus Accident: Five killed, 31 injured, near Mansehra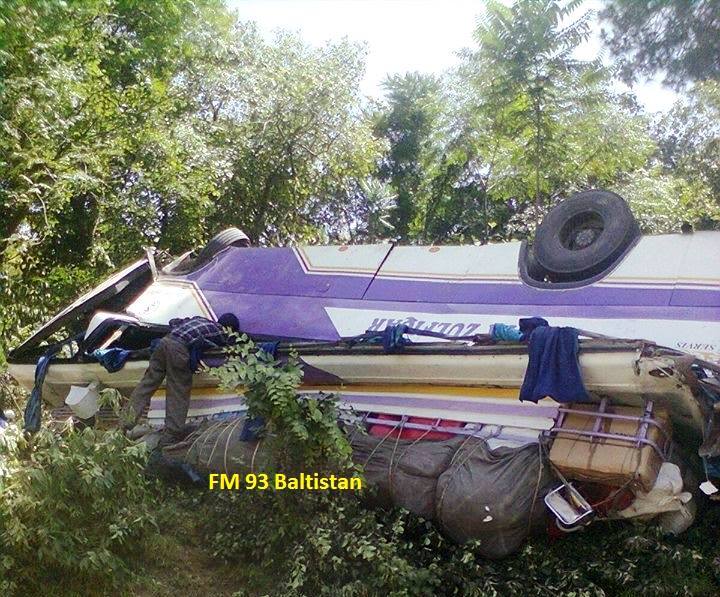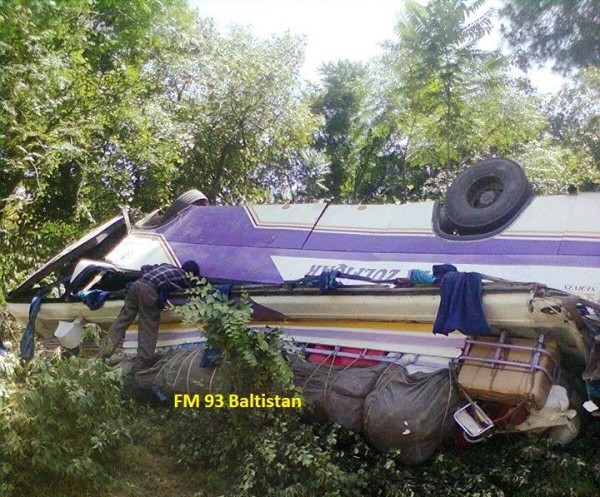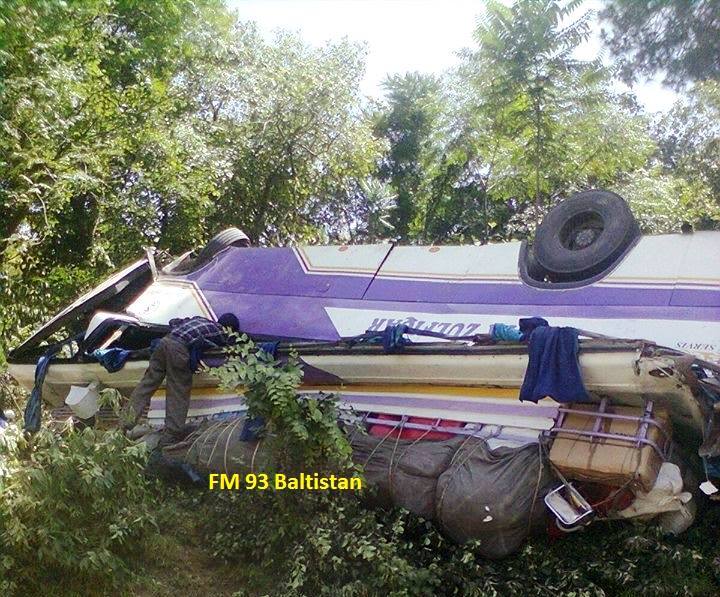 Islamabad, June 7: A Skardu bound bus carrying 36 passengers skidded off the Karakuram Highway and fell into a ravine, killing five people, including a child, on the spot Friday morning. Thirty one people were injured in the tragic accident, including at least six soldiers of the Pakistan Army. Two of the deceased were also identified as Pakistan Army soldiers who were returning to their duty stations after spending some time in their homes.
According to details, the bus was owned by a private company and it fell due to a break-failure, which is usually caused by over-speeding or a mechanical fault.
Three students are also believed to be among the injured. The deceased and injured were evacuated by locals and shifted to hospitals in Mansehra.