VIP Culture: GB Forest Minister thrashes receptionist at City Hospital, Gilgit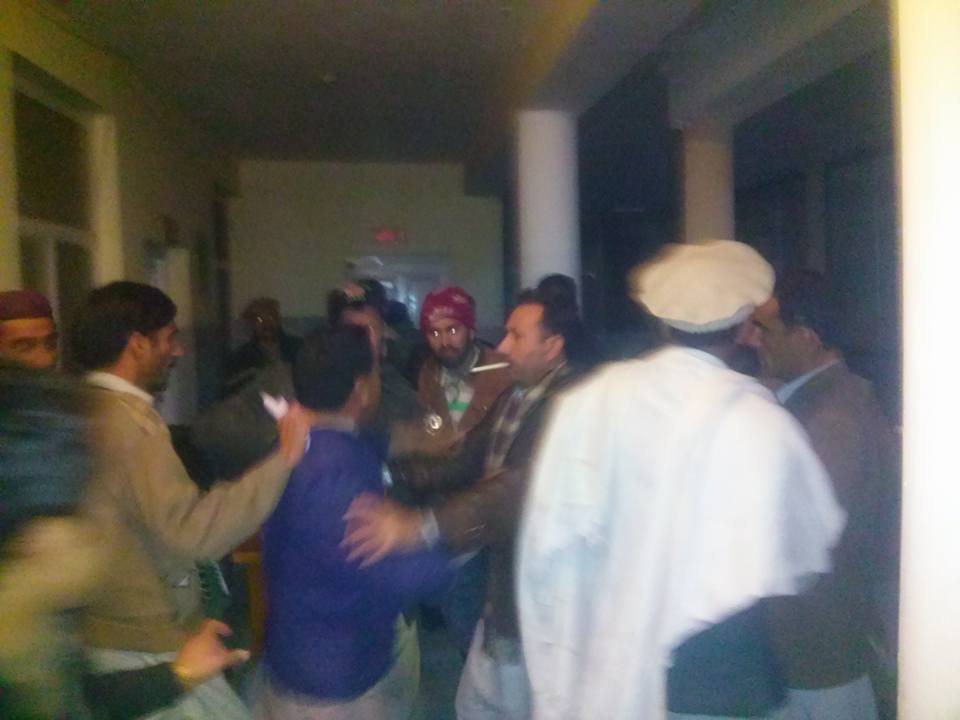 Gilgit: Gilgit-Baltistan's Minister for Forest Haji Muhamamd Wakil last night at around 8 O'clock attacked and thrashed a receptionist at the City Hospital Gilgit last night. He also physically assaulted other people and used foul language against the staff present in the hospital.
According to details, the Minister brought along a patient to the City Hospital and asked the receptionist to check the patient's blood pressure. The receptionist reportedly told him that he issues tickets and coupons to the patients and that he cannot check the patient's blood pressure. The minister was reportedly told that he has wait till the doctor on duty is free.
This reportedly infuriated the minister who, feeling insulted, attacked the receptionist and thrashed him badly. When people present at the scene tried to intervene, the minister also slapped, punched and pushed them, while using foul language. The doctor on duty, Dr. Ehsan, was reportedly also assaulted and abused by the minister.
The incident enraged the hospital staff who called for a strike against the attitude of the minister. However, the call for strike was withdrawn after another member of GBLA intervened and managed to resolve the issue amicably.
The assaulted receptionist, Naeem, said that the minister and other government officials expect VIP treatment and protocol inside the hospital, which is not possible. He said that for the hospital staff all the patients are equal and the attendants need to patient.  With reporting by Tahir Rana