Youth from Gilgit, Baltistan and Chitral meet to discuss future issues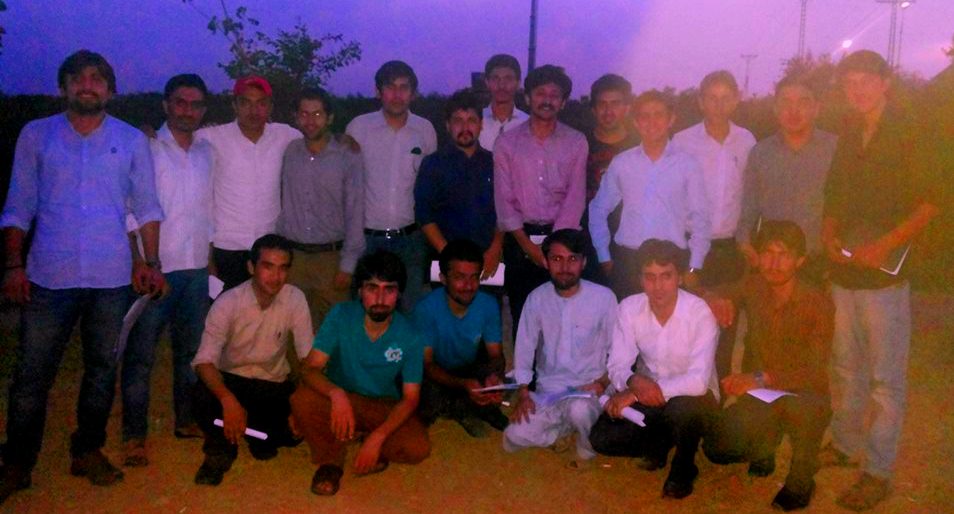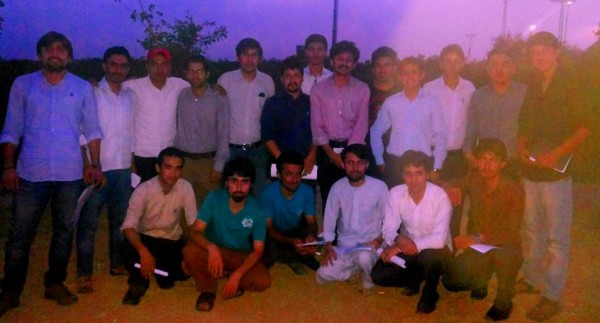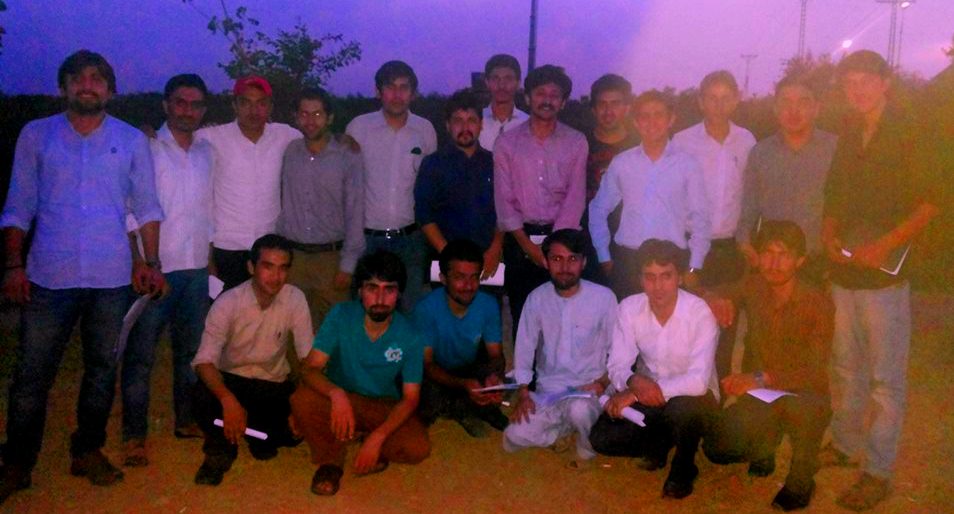 Islamabad: (PR) A get together of eminent youth activists and social movements of Gilgit Baltistan and Chitral regions "Rethink Gilgit Baltistan and Chitral" was held in Quaid I Azam University Islamabad. The get together was arranged by Milky Way Youth Movement which is attended by 6 youth forums including Ghizer Altruist Student Association, Chitral Student Welfare Organization, Voice of Youth Gilgit Baltistan, Gahkuch Student Organization, Yasin e Mahraka, Gilgit Baltistan Volunteer Movement and many activists who are playing their role for the betterment of both regions.
The event was divided into three rounds. In the first round all the youth forums informed the audience about what they have done in the past, their achievements, challenges faced and their visions. All the participatory organizations worked brilliantly in diverse areas including providing scholarships, community mobility, carrier counseling sessions, agreements with university test preparation academies, awareness and motivational sessions, establishing libraries and schools, awareness of political and democratic values and challenging the government to implement the fee reimbursement ordinance to the students of G-B in all universities of the country.
Such marvelous initiatives set the ground for the next round which aimed at identifying the key problems faced by the youth of Gilgit Baltistan and Chitral. Since the activists had an immense experience in solving and confronting the problems of the two regions therefore, all sectors, dimensions and aspects were explored to highlight the issues. The major problems identified includes increasing rate of suicides and drug usage among youth, lack of carrier counseling,  lack of cooperation and poor communication between youth movements  in particular and among youth of different regions in general, regional biasness, sectarian conflicts, absence of social responsibility among youth, enormous gap between youth and professionals, lack of political rights and no right to information in different sectors of the government, no say in the policies of the government instead of being the largest stakeholders  in the population, threats to culture from other cultures and various issues related to migration of the youth like accommodation, transport, bad company, food and many other environmental factors that hurdle the proper growth of youth and compel them to compromise on the very basic motive they left everything behind to visit cities.
A visionary activist from Baltistan region M. Hassan Hussnain held the pushing and pulling factors of migration as the root cause of all issues. He mentioned that "if we have good engineering, medical, technical, natural and social sciences universities, hospitals, employment opportunities in Gilgit Baltistan there would be no need to migrate to other cities and invite all the problems" Malik Sardar president CSWO considered the lack of institutionalization as the core problem while Muazam Ali president voice of Youth Gilgit Baltistan believed political rights and inferiority complex among youth of G-B to be the major problems. Syed Nazakat Hussain Shah finance member of GBASA and Javed Azam general secretary YM termed lack of information to students regarding different academic opportunities and absence of cooperation and understanding between youth as the biggest issues confronting today's youth.
The third round was a crucial and most thoughtful one, as the leaders of the youth had to give solutions to the problems they highlighted in this round. The rate of suicides is increasing in both the regions and mostly youth is involved in it. The most significant cause of this is low grades in exams at SSC and HSSC levels. The youth leaders decided to run awareness campaigns to highlight that success has no relationship with good marks and failure is not a curse but it is sometimes better than many successes. Secondly parental role will be highlighted in this aspect that they should keep friendly relationships with their kids, understand their demands and wishes as generation gap between parents and children is also a major reason of suicide. In order to promote mutual co-operation between youth movements it is decided that youth should believe in co-operation in working for the betterment of their regions not in competition. To increase co-operation and effective communication it is mutually agreed to form a new forum with the alliance of all the youth forums and activists. In responding the issues of poor communication between the youth of different regions, youth leaders urged to conduct seminars on mutual co-existence, integrate tomorrow's youth in constructive manner like arranging a picnic of schools from one region to the other regions must not only aimed at seeing the natural beauty but schools must also pay visits to each other. To bring closer the youth of Gilgit Baltistan and Chitral it is decided to convince the provincial governments of the regions to use the ministries of education and tourism. In order to inculcate the germs of social activism and responsibility in youth to do something for their villages it is decided that, it should start from door steps and every youth forum will assign small projects to its youth on vacations in their areas. In order to infuse sense of democratic values and understanding of political rights youth will perform political activities to show the passive youth the threat of being ruled by less skilled people if visionaries and dedicated people remain indifferent. To initiate this process an awareness campaign to implement article 25A in both the regions will be launched to convince the provincial governments to impose it fully or put it out of constitution. To deal the pulling and pushing factors of migration it is decided to make a sensible demand based on facts and figures, to the government of G-B to open medical, engineering, technical, art and social science universities in the region. In order to get the right to information the youth leaders unanimously agreed to initiate it by writing an application to the education department of G-B to provide the youth complete information, right from form submission to selection of candidate on quota seats in medical, engineering and other universities. This way the most talented and deserving students will represent G-B in the reputed universities of Pakistan and the chances of biased selection can be challenged. One of the participants also highlighted a 1000 bed hostel in sector H-8 of Islamabad which was built for the students of AJK and GB including Fata but it is now running by Bait-ul-Mall Pakistan.  So, it is decided that the youth will formulate an investigation report and launch a campaign to get the hostel back to serve its very basic purpose of foundation. Dealing the cultural crisis many activists said that culture is an ever changing phenomena, anything that is mutually learned and shared in the society becomes part of our culture so it is inevitable not to be influenced by other cultures through different media in this age of globalization. Few activists pressed that we have made culture a very limited word and only attached it to music and dance while we should see it, in its entirety. It is decided that the youth will revive the basic values of moral behavior that were once our identity and make efforts to keep the culture intact in this fast age of development. To narrow the gap between the youth and professional, it is decided to cure the reasons that have caused this gap. It is mentioned that this gap is due to our egos; youth in most cases, do not seek the advisory of professionals and they do not take part uninvited so, it is agreed that the professional will be called in gatherings to get their valuable suggestions. One of the activists promised to ensure the presence of all professionals if the youth organize a fruitful gathering.  Skill development of youth is a very important area which has been neglected so it is decided by all the youth leaders that primary focus will be laid and special help will be sort from Hashoo Foundation, Marfi Foundation, USWA Academy and senior professionals to equip the youth with skills.
Finally the youth activists of Gilgit Baltistan and Chitral unanimously passed a resolution which will be made public very soon. They appreciated the efforts of Milky Way Youth Movement to promote social activism among the youth and arranging the get together. Founding Chairman Milky Way and child rights activist Shah Zaman thanked the activists and forums to attend the gathering and hoped that this gathering will take us one step forward to achieve a balanced