Gilgit: Baba Jan and Iftikhar along with 4 companions get another life sentence from ATC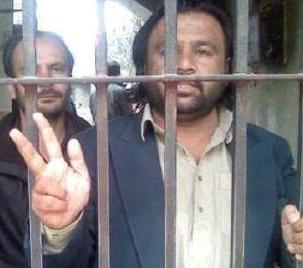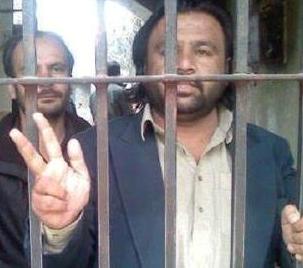 With reporting by Abdul Rehman Bukhari
Gilgit, October 29: Progressive Youth Leader, Baba Jan, who is also a central leader of the left-leaning Awami Workers Party (AWP), has, along with five of his companions, received yet another life sentences from an Anti-Terrorism Court judge Shahbaz Khan in Gilgit.
The judge announced the sentence today while giving a verdict on a case related to the alleged torching of the residential quarters of a Station House Officer (head of a police station) in Aliabad (Hunza), on 11th August 2011.
Other people sentenced for life in the case are Iftikhar Hussain, an activist of the Karakuram National Movement (KNM) and Shukurullah. Three absconding persons were also sentenced to life, yet again, in the same case.
All the convicts will pay 100,000 rupees each as fine, said the judge.
Judge Shahbaz Khan freed three people of the charges of setting the SHO's house on fire, due to "lack of evidence".
The convicts can challenge the court's verdict in a higher court.
It is pertinent to note that Baba Jan and Iftikhar Hussain, along with 10 other people, have already been sentenced to life imprisonment and additional years, along with millions of rupees in fine, in related cases.
Violence had erupted in the otherwise calm and peaceful Hunza valley on 11th of August 2011 after police officials shot two unarmed protesting IDPs dead at point blank. Several government buildings were set on fire and police officials were thrashed by angry mobs in reaction.
Baba Jan has always denied the charges and he has said that the right seekers are being prosecuted for raising voice for the downtrodden segments of the society.