Gul Hamad Farooqi 
Chitral, Dec 16:  The Lowari Top road has been reopened for all types of traffic.The tunnel, the shortest land route connecting Chitral with Dir in Khyner-Pakhtukhawa, was blocked after it received 2 feet snowfall.
The bulldozers of the Pakistan Army Corps of Engineers cleared the road after removing the snow.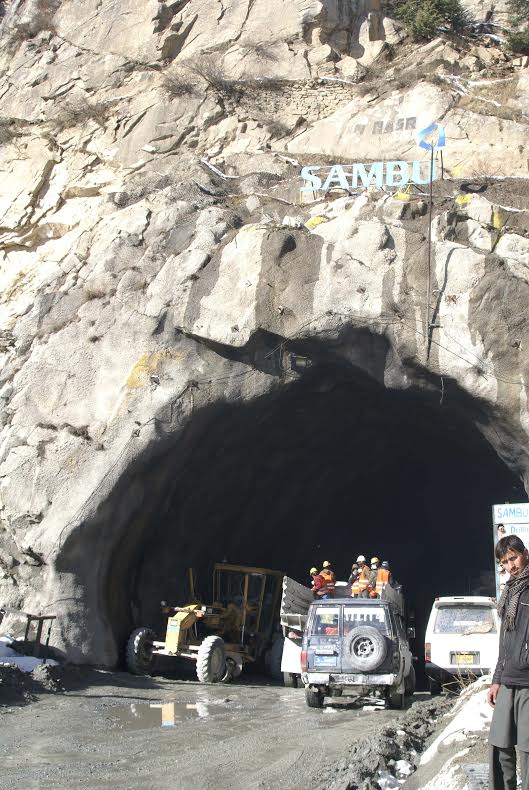 This was for the first time that Lowari Top is open for traffic in the month of January.
Hundreds of passengers were trapped on both sides of the tunnel and Chitral valley was running out of the daily use items.
Lowari tunnel is the longest, 8.5 Kilometers, tunnel in Pakistan connecting Chitral to with rest of the country at Dir.  The federal government has allocated 6 billion rupees for the construction. The project was initiated during the regime of Zuliqar Ali Bhutto.