PPP files petition demanding disqualification of caretaker govt in Gilgit-Baltistan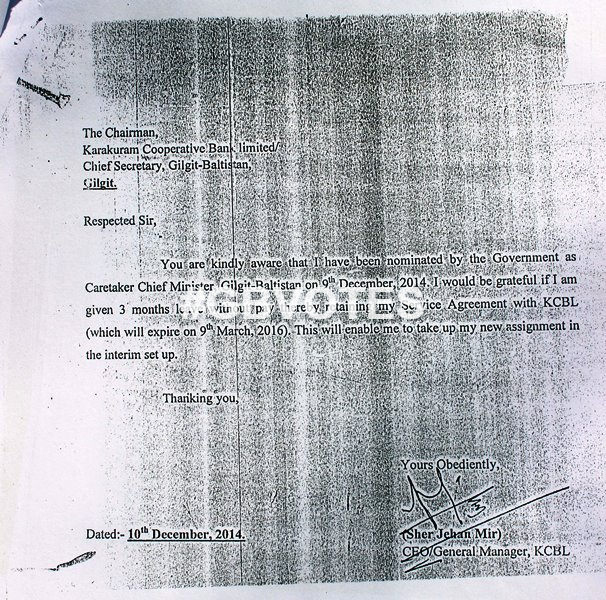 With reporting by Farman Karim Baig
Gilgit, February 9: The Pakistan Peoples Party has filed a petition in the Gilgit-Baltistan apex court demanding disqualification of the caretaker Chief Minister and the entire cabinet. The petitioners, through their counsel Amjad Hussain Advocate, have maintained that the incumbent caretaker Chief Minister, Sher Jahan Mir, is a government employee who has taken leave-without-pay from his position as the General Manager of Karakuram Cooperative Bank. They have said that by granting leave to the GM, the region's Chief Secretary has violated the laws and in negation of the clauses of the Gilgit-Baltistan Empowerment Order paved way for appointment of a serving bureaucrat at a political position. The petitioners have also demanded sacking of the entire cabinet, calling the appointments illegal.
Addressing a press conference in Gilgit, Aftab Ahmad Advocate, Sadia Danish, Amjad Hussain, Naseer Ahmad and others shared details of the petition.
They have said that by participating in political gatherings, the newly appointed cabinet members have stained their neutrality and they cannot be trusted with holding a free and fair election in the region, which, they said, is their primary responsibility.
The appointment of a 13-member cabinet for a house having 34 members only has also been declared illegal in the petition.