PTI's Chief Imran Khan wears the crest of a rare Himalayan Monal Pheasant during his press conference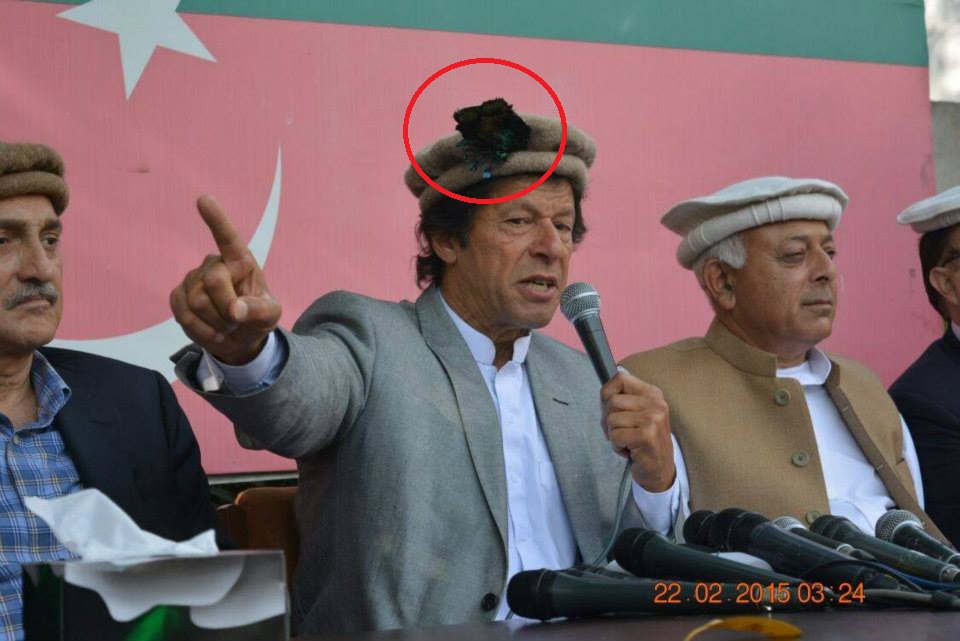 By Ali Ahmad Jan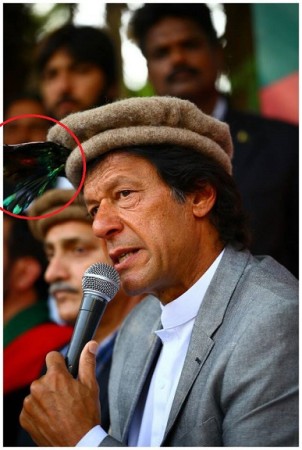 Imran Khan who is destined to achieve the target of a Billion Tree Plantation through his Tree Tsunami drive was seen wearing the crest of an ecologically important bird, the Himalayan Monal Pheasant, during his press conference in Islamabad today.
One of the root causes for extinction of this beautiful birds is that the crest of a male Himalayan Monal is a prized possession and, when worn as a decoration on a 'topi' or cap, symbolizes status and authority.
We have been successful in convincing the Pakistan Army to use the synthetic feathers instead of original ones as NLI has been using the crest as part of its uniforms. H.H the Aga Khan was also pleased to instruct his staff to remove the feathers from the caps of doormen and other staff of Serena Lodges in Gilgit Baltistan. He also avoids the feathers in the caps he is presented during visits. Mr. Abdul Hamid Khan, Chairman of the Balawaristan National Front, on my request has stopped wearing the original feathers of Monal and Siberian crane.

We request Mr. Imran Khan to avoid actions harmful to environment and PTI members should also be careful in presenting gifts to their leader that earn no good reputation for him.