"Brainwashed" jail officials may have helped Gilgit inmates escape, says BBC report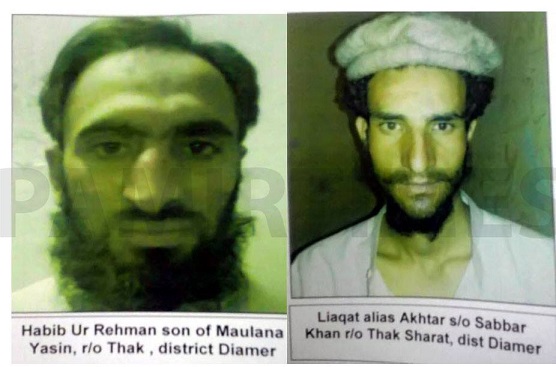 Monitoring Desk 
Gilgit, March 4: British Broadcasting Corporation (BBC) has reported that the inmates who fled from the prison in Gilgit last week had won the trust of the jail officials standing guard outside their cells by "brainwashing" them.
In a report published today, BBC has quoted an unnamed official as saying that the jail officials were framed by making them believe that the crimes committed by the terrorists were morally justifiable and correct, and that those opposing the inmates were at fault. They had reportedly earned trust of the jail officials and fled with their help. They may also have been in contact with their colleagues or supporters outside the jail.
It is pertinent to note that three members of Al-Farooqia Tanzeem and 7 jail officials have already been booked under the Anti-Terrorism Act for allegedly helping the inmates flee.
Four inmates, accused of being involved in the Nanga Parbat massacre and the killing of two high ranking officials in Chilas, had attempted to last week to flee. One of the feeling inmates was shot dead, another was captured injured, while two others had escaped.
Since last week, despite of deployment of heavy contingents of police and other LEAS, the authorities have failed to find a trace of the two inmates, Habiur Rehman and Liaqat, both residents of Diamer District.
Meanwhile, the caretaker Chief Minister and Chief Secretary visited the Central Prison yesterday and instructed the authorities to further enhance the security measures.