Public Privagte Partnership: Hunza Environmental Committee relaunched

Karimabad, March 7: (PR) The Hunza Environment Committee (HEC) a project of Karakuram Area Development Organization (KADO) was re-launched in Hunza in collaboration with the Hunza-Nagar district administration.
In a session today, an agreement was signed between the district administration and KADO at Serena Hotel, Karimaabd Hunza to resume the project. The Deputy Commissioner Hunza/Nagar assured the stakeholders that the government in the next couple of years will install solid waste recycling plants in the region and expand the services in other parts of the district including lower and upper Hunza Gojal. On the request of civil society organizations Deputy Commissioner pass order to Assistant Commissioner Hunza for the immediately band on plastic bags especially black plastic bags by imposing 144 sections in Hunza-Nager District.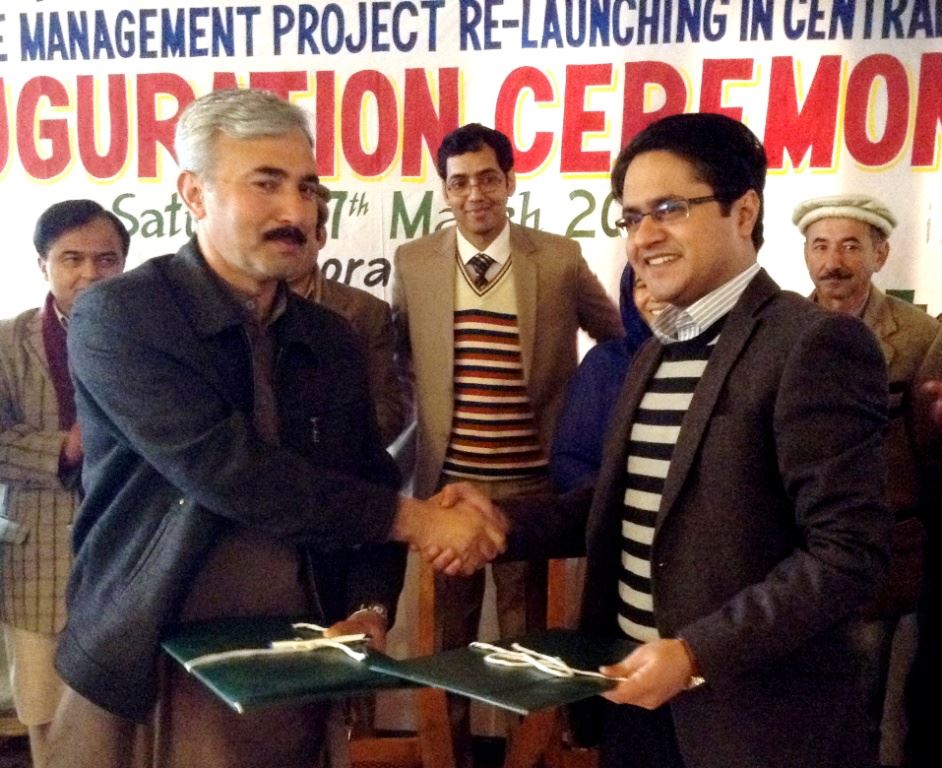 KADO was engaged in solid waste management of central Hunza since 1997. In the year 2012 KADO had to pause the project due to unavailability of site for waste disposal. Rapid growth in population and economic activities in Aliabad being the undeclared districts headquarter has increased the environmental threats since there is no mechanism neither from the government nor from the private sector for the solid waste management in the whole district in general and the emerging town of central Hunza in particular.
The locals and business communities are looking towards the district administration to address the environmental issue on urgent basis and the administration has approached KADO to deal with the issue through Public Private Partnership by engaging civil society, local communities and government in the process. In this regard the Hassanabad community has identified a waste disposal site where as KADO will provide its services in terms of waste collection and disposal and the beneficiaries will be charged fee which will be used to sustain the project.
Dr. Baber Khan KADO's board of director briefed the stakeholders about the mechanism of operating the project under public private partnership of district administration and the cooperation of local population and business communities.