Session on digital hygiene and social media safety conducted in Gulmit, Gojal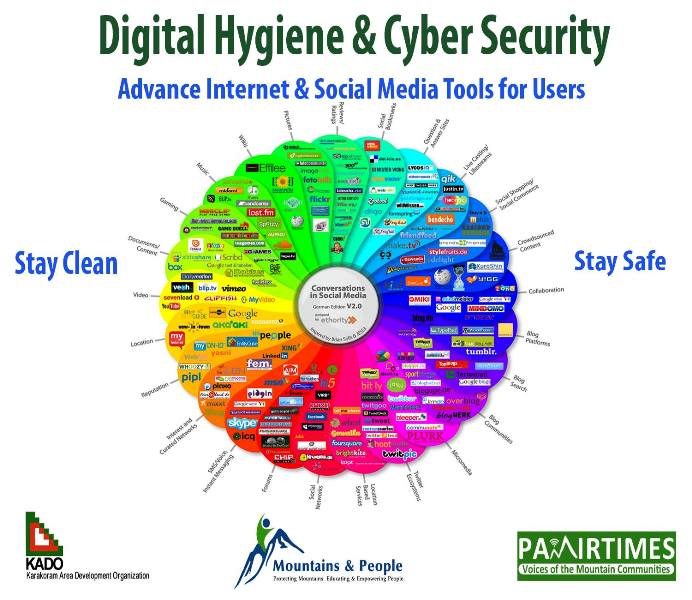 Gulmit, March 7: A session on digital hygiene and social media safety was conducted today here in the Tehsil Headquarters of Gojal Valley, in view of the high rate of penetration of social media in the lives of the mountain people, and the subsequently emerging challenges and opportunities. The session was jointly conducted by "Mountains & People", in collaboration with KADO, Local Council and Pamir Times.
Leaders of various community organizations participated in the session, which was conducted by Didar Ali, an internet marketing specialist and CEO of Mountains & People.
Among the participants were Abdul Waheed (KADO), Sharif Khan (Regional Council), Nazir Ahmad Bulbul, renowned poet and educationist, and Mrs. Shazia Waheed, Chairperson ITREB, along with other leaders and community workers.
The session was applauded by the community leaders, who urged the organizers to conduct similar sessions in other parts of the region also.
It is pertinent to note that 'Mountain & People' is a youth initiative working on youth education, environment, and many other areas.