National Youth Assembly launches plantation drive in Peshawar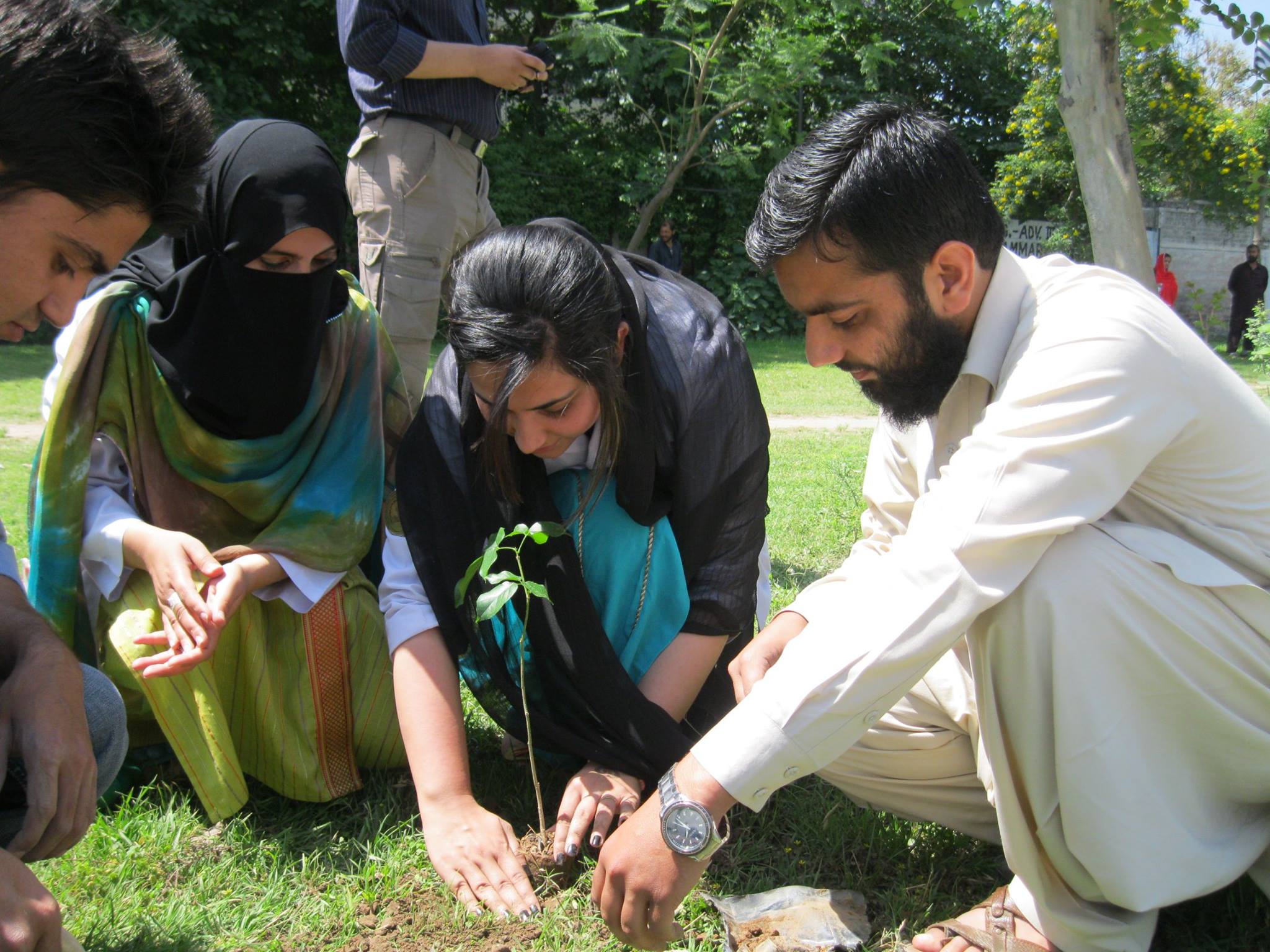 Islamabad: (PR) Khyber Pakhtunkhwa chapter of National Youth Assembly Pakistan (NYA) on Thursday organised a drive titled "Go Green Youth" to plant about 400 saplings at green belt in front of University of Peshawar on University Road in the provincial capital.
A large number of students, both male and female, from various educational institutions participated. Ahsan Hamid Durrani, Khyber Pakhtunkhwa youth governor of NYA, while talking to this scribe, said in Go Green Youth plantation drive they had planted almost 400 saplings of various types of trees including fruits plants. He added that they had bought these plants from their own pocket money and Peshawar Development Authority (PDA) would provide assistance to them in watering, adding that the department would give water to these saplings for at least one week. To a quarry he said that there were various departments to take care of such plants in the city, adding that they had just organised the drive to raise awareness and aimed to attract youngsters for such noble cause. He said that whether deforestation continued with such ratio in the country then up-to 2050 there would be no tree in Pakistan. He hoped that PDA would take initiatives regarding the protection of the saplings, adding that 'government provided millions of rupees to the department for the safeguarding of trees and plants in the city and the authorities were responsible to take measures for the protection of them'. He mentioned that NYA had also organised tree plantation campaigns in Islamabad and Punjab province and would continue their efforts to make a green Pakistan.
Shagufta Mushtaq, student of Khyber Medical College (KMC) Peshawar, said that due to deforestation in the country and especially in Khyber Pakhtunkhwa (KP) the pollution had been increased, adding that only trees and forest could control the massive pollution and that was why she participated in the drive.