Young artist Karim Ahmad all set to represent Pakistan at "Global Village Project 2016", Germany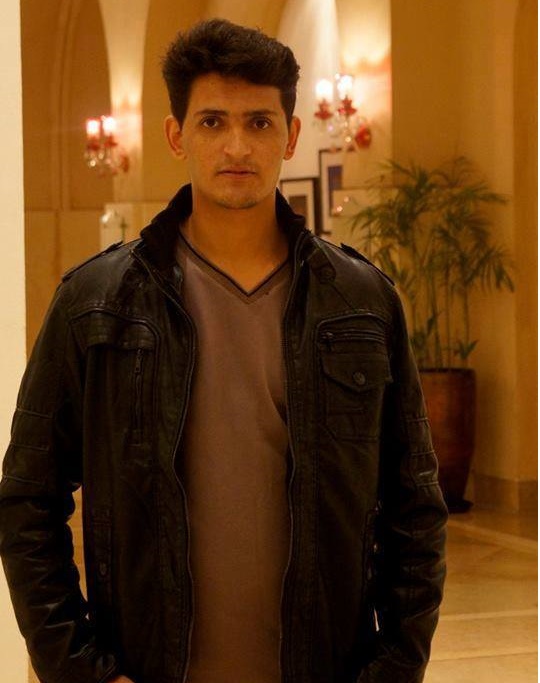 For the first time Gilgit-Baltistan will shine in Germany at "Global Village Project 2016".
Mr. Karim Ahmad Khan is set to represent Pakistan in event that selects top 50 artists around the globe every year to showcase their artistic talent. His Art work will be exhibited in Germany, Denmark, and Netherland.
Born in Hunza valley on 11th March 1990, he graduated from Aga Khan Higher School Gilgit in Pre-Medical (2009). Like many parents in Gilgit-Baltistan, his family wanted him to join Pakistan Army but against odds he chose a career in arts. He went on to complete Bachelors in Fine Art (Sculpture) with "Honors" (2010-2015) from the prestigious National College of Arts (NCA) Lahore, and minors in Photography and Film Making.
His meritorious academic background and aptitude in his subject earned him a position of instructor at National College of Arts at a very young age. Other than academics and professional engagements, he is amongst young promising photographers of Pakistan. He is recipient of "Awais Yaqoob Award" in all Pakistan photography. He has participated in Young Artist Exhibition at Alhamra Art Lahore on regular basis. His work has been exhibited in Lahore and Islamabad Swiss embassy (2015).
While talking to Educure he told us: "I take voluntary work as fundamental value of my life. For twelve years I rendered my services as scout with Ismaili Boy Scouts Pakistan. During my scouting period I participated in numbers of scouts training. I am proud of time and knowledge I invested for boy scouts. Life of an Artist is quite tough. They create beautiful images but behind those beautiful images they live a very challenging life. This journey has started, and I am trying to become a good artist and good human being. One day people will understand and respect Artists in our society, especially in Gilgit-Baltistan where people only appreciate doctors and engineer.
This exhibition in Germany is a very big opportunity in my life and for my career. Acknowledgement of my art work at international level will open endless horizons for my future ambitions. At the same time this is an excellent occasion to see diverse artists from different backgrounds. The experience at event will augment my artistic diversity and perception. All credits to Almighty, because without him I am nothing."
Courtesy: Educure Magazine