Passu Students Association organizing GB level cricket tournament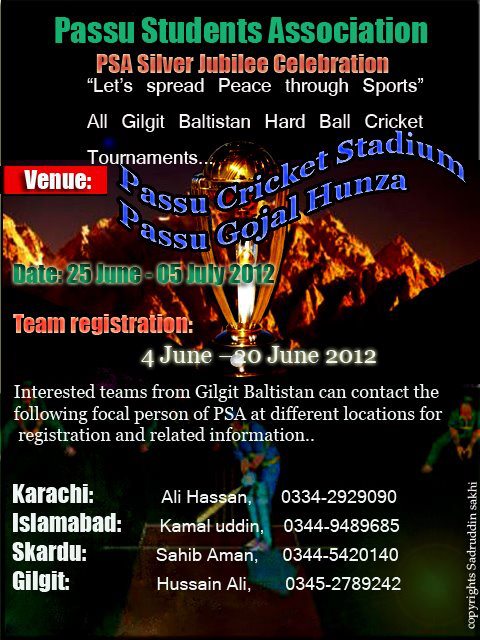 Israr Salahuddin
June 4: The Passu Students Association (PSA) is planning to organize a regional cricket tournament at Passu Cricket Stadium. The mega event is being organized as part of the Association's Silver Jubilee celebrations. The regional event will attempt to bring the youth of GB at one platform and promote peace and harmony in the region.
Proposed dates for the tournament are June 25 – July 5. Teams from all parts of Gilgit – Baltistan have been invited to get registered for the mega event, latest by 20th June.
Contact details are given on the poster above.