In Gilgit protesters condemn coalition strikes against Yemen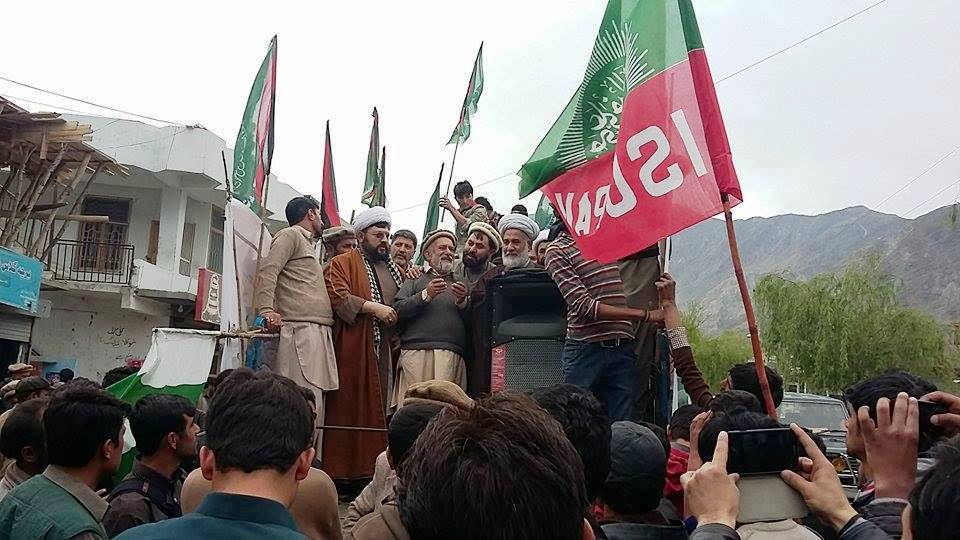 PT Correspondents
Gilgit, March 31: A large number of people representing the religio-political party Majlis-e-Wehdatul Muslimeen (MWM) and Imamia Students Organization (ISO) staged a protest demonstration in Gilgit yesterday against aerial strikes on Yemen. They urged Pakistan to not take part in the Yemen imbroglio.
Riding bikes and other vehicles, and carrying flags and banners, the protesters chanted anti-Saudi Arab slogans and termed the attacks on Yemen an act of aggression. They said that the attack on Yemen by the KSA-led coalition was reflective of the 'imperialist ambitions' of Saudi Arabia.
The rally travelled from Gilgit to Danyore, a town across the Hanisara River, where it was addressed by leaders of the Majlis-e-Wehdatul Muslimeen (MWM), a national Shia party, which also aims to take part in the elections in Gilgit-Baltistan at a massive level.
Addressing the protesters, Sheikh Nayar of MWM said that Saudi Arabia and other members of the coalition should instead fight against Israel for occupying Palestine and persecuting the Palestinians.
The speakers, including Sheikh Bilal Sumaayari and Sheikh Shahadat Hussain, also accused the PMLN government of bowing down to Saudi Arabia. They said that Pakistan's involvement in the war will have negative consequences for harmony in the country.