Unpaid for 10 months, LG&RD employees lock down deputy director's office in Hunza-Nagar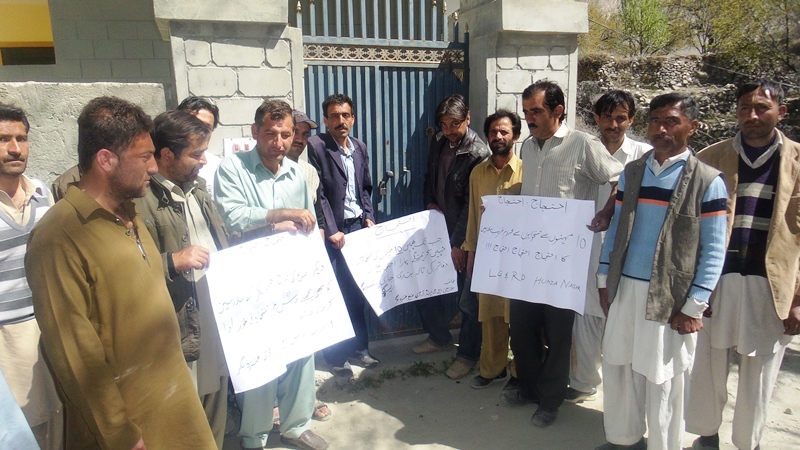 Reporting by Ijlal Hussain
Hunza: The employees of Local Government and Rural Development (LG&RD) today locked down the office of the department's deputy director in Hunza-Nagar district and staged a protest demonstration to press the government to pay them their salaries which have been unpaid for ten months.
Speaking to Pamir Times, the employees of LG&RD said that they have tried in vain during the last many months to move from one door to the other with the hope of getting their salaries. They said that due to the non-payment of salaries, their families have been suffering and the education of their children has been endangered.
They said that they will continue protesting till their salaries were paid to them.