Islamabad: Civil Society condemns attack on Ismaili Muslims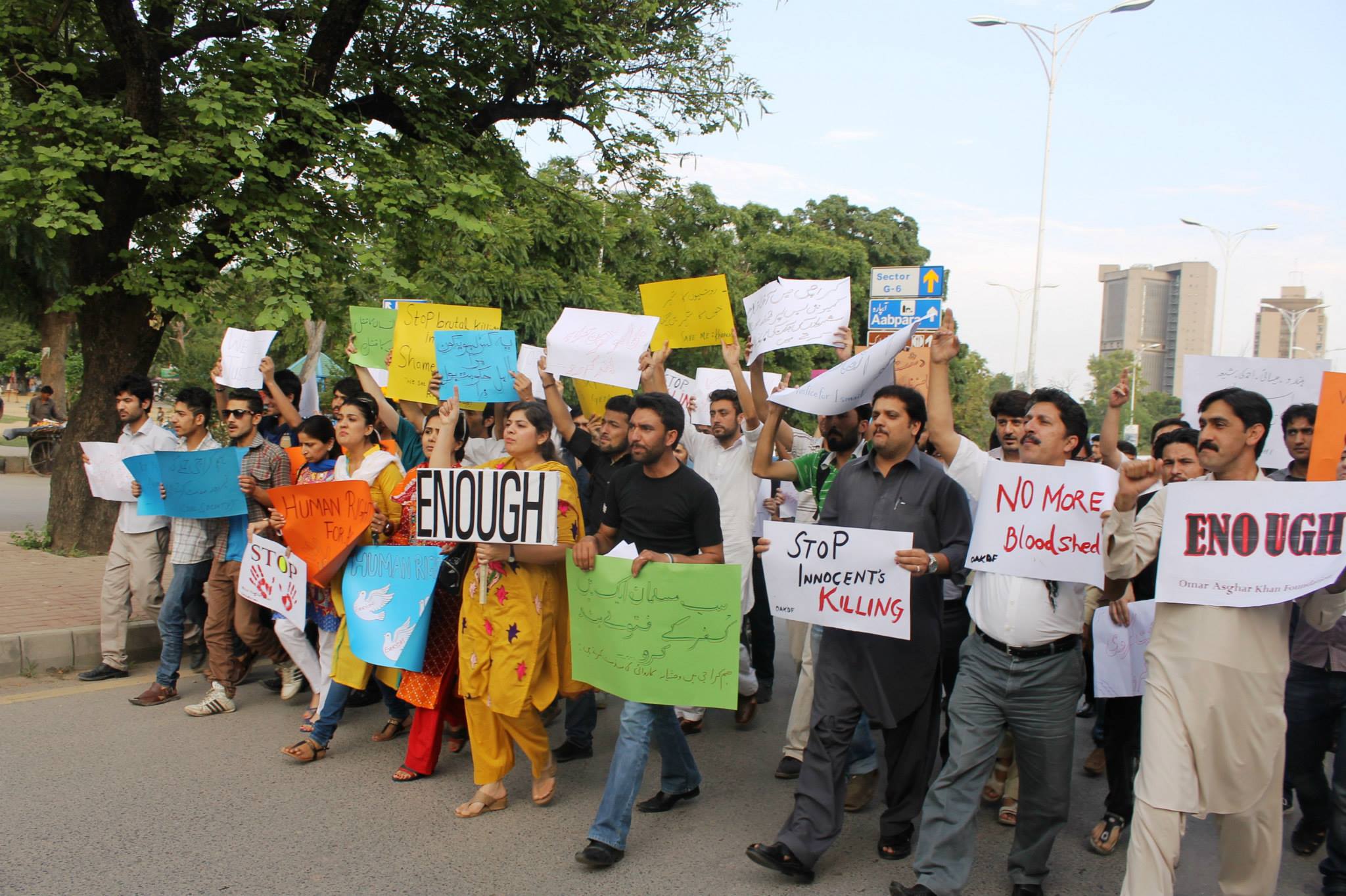 By Irfan chourbati
Islamabad, 13 May 2015: Yesterday a huge number of civil society activists and members belonging to different human rights organizations  gathered outside the national Press Club of Islamabad to condemn the killing of 43 innocent Ismaili Muslims and the growing insecurity in the country.
A short SMS circulated around 02:00 pm attracted a large number of people at the National Press Club, Islamabad. The protesters showed solidarity with the families whose loved ones lost lives in the battle against terrorism.
The protesters were holding placards inscribed with the slogans like, "Enough is enough, and this should end now." The protesters in their speeches demanded strict action against the criminals who are involved in this brutal act and told that the government too is responsible, as the Sindh Government failed to protect the innocent lives.
The participants demanded strict action against the people involved in this group attack and demanded the Sindh Government to step down due there failure in providing security to the common citizens.
Renowned social activist and Professor, Quaide Azam University Islamabad Professor Farzana B ari in her speech said that the people who are were killed in this brutal attack belong to a peaceful and progressive community who have played important role to build up Pakistan, since the independence movement.
The protesters appreciated the presence of Chief of Army Staff General Rheel Shareef to condole the families of the deceased persons soon after the incident, cancelling his visit to Sri Lanka.
Mutahhida Majlis-e-Wahdatul Muslimeen Punjab representative and members also joined the protest and showed solidarity with the families who got martyr in Karachi in the incident.