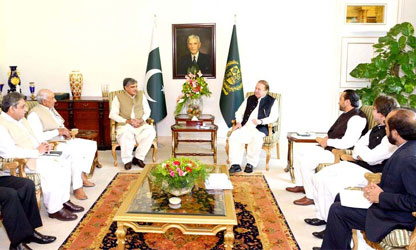 Islamabad: Prime Minister Muhammad Nawaz Sharif says provision of basic necessities of life to the people of Gilgit- Baltistan is priority of the government.
Talking to a delegation of PML-N Gilgit-Baltistan office bearers in Islamabad on Wednesday, he assured that all resources of the province will be utilized for welfare of the local people.
Matters relating to formation of government in Gilgit-Baltistan also came under discussion during the meeting.
The Prime Minister said the new Gilgit-Baltistan government must work for promoting harmony across sectarian and political lines and perform functions with transparency-based only on merit, as envisioned in the PML-N manifesto.
The Prime Minister directed that important matters aimed at providing maximum benefit to the people of the area must be prioritized and implemented with strict timelines.
He said the federal government will provide all necessary help in this regard.
Members of the delegation apprised the Prime Minister that people of Gilgit-Baltistan are happy over China-Pakistan Economic Corridor (CPEC) project which will transform the area by creating increased job opportunities and bring prosperity to the people.
Meanwhile, Prime Minister Muhammad Nawaz Sharif gave away a cheque of five million rupees to a Pakistani mountaineer, Hassan Sadpara in recognition of his services for the promotion of mountaineering in the country.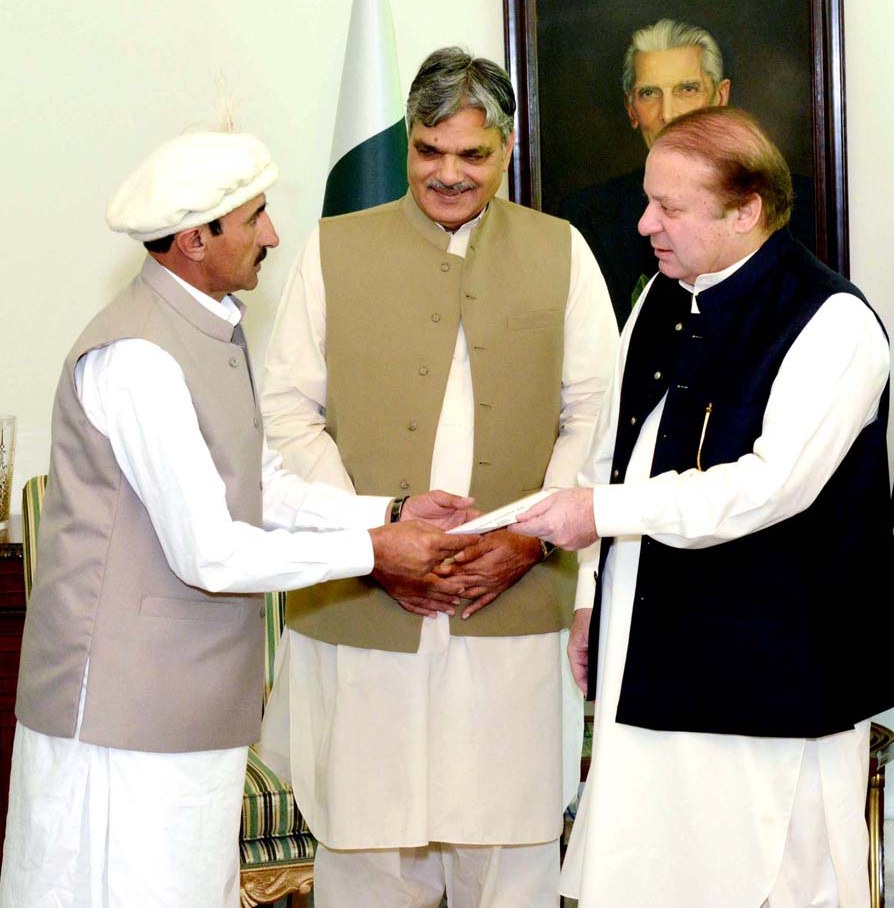 Sadpara has climbed all 8000-meter plus peaks in Pakistan. including K-2