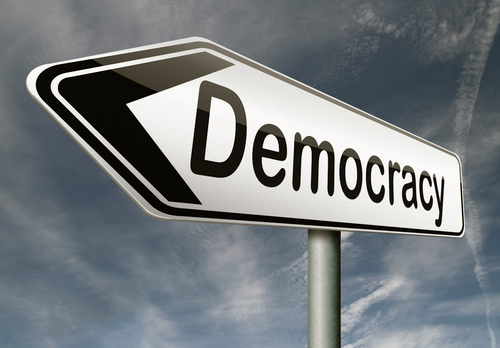 By Abdul Ali
PM and new CM- GB vowed after winning the recent election "to work day and night to make Gilgit-Baltistan a modern and developed area as
per his vision and actions would be taken to address the people's sense of deprivation."
The  2,000,000 approximately souls with population density of 27/km² inhabited  over the 72496 km² terrain area , braced themselves to assemble representatives in local constitutional assembly .These 24 national assembly seats are representative of people comprising 10 ethnic groups, speaking  8 languages with 4 religious followings. GB (old name Northern Areas/Balawaristan) is division of 7 districts. These districts are grouped into three divisions called Diamir, Gilgit and Baltistan with headquarters Chilas, Gilgit and Skardu respectively.
On June 8, 2015 the GB electorates geared up to elect for another five years, another bunch of 24- member legislative assembly for the second term coupled with 6 women and three technocrat reserved members . The elected representatives represent modicum population of varied taste and texture of the seven districts in the local assembly. Statistically 329,475 men and 288,889 women registered voters in the region cast their votes at 1022 polling stations to post three members from District Gilgit, three from District Hunza-Nagar, six from Skardu, two from Astor, four from Diamer, three from Ghizer and three from Ganche in the legislative assembly.
An interim government with a 12-member caretaker cabinet was mandated to conduct free and fair election. The deployment of troops at the request of election commissioner kept the voting exercise calm and composed. By and large the process was hailed by all and sundry for its being transparent in the election history of the region and losing parties accepted the public verdict graciously.
In all 13 political parties grounded its nominees apart from few independent candidates, PML-N outshone with over half of the seats and its rival PPP miserably lost its position. The later was the very party which empowered the people through 'the Gilgit-Baltistan Empowerment and Self Governance Order ', gave this legislative house through presidential order in 2009 and subsequently won the election, completing a five-year term in office. The ex CM of PPP from Skardu lost his seat too!! . But all is not well that ends well, the appointment of an ex secretary as governor and the general perception of federation's undue influence through fair and foul persuasion, India's objection to the holding of election with the backdrop of 46 billion dollar China-Pakistan Economic Corridor in the disputed area can't be swapped away altogether. As election neared, PM visited the area announcing bifurcation of Hunza-Nagar, Shigar and Kharmang into two districts. Whether it turns out to be so, or it being used as political stunt, it tilted people preference for N-league. If it merely remains just political sloganeering, such rumors are clear violation of code of election conduct.
Surprising was also the dismal performance of APML in the election in an area; where majority of people are all up for praise for its chairman-Pervaiz Musharraf. It shouldn't be unanticipated that he had undertaken many an academic and infrastructural work in the area_ Cadet Colleges, university, lowari tunnel, network of roads, sketch of CPEC etc. The reason could be either his party workers have not been so active or its marginalization of morality on the part of voters?  Speaking of elections in this area there is blurred line even between sects and politics, every monk and pastor turn to politics oblivious to any political manifestos or vision.
  In this very space Mr. Sultan Ahmed voiced his concern for nonrepresentational in national body politic. Population of Hunza including upper part, are claimant of having highest literacy but are not getting true representative representing their aspiration. The electorate density in upper part is deciding vote bank for a winning candidate. But this time I think young generation became even more dejected and desperate for the area couldn't bring forth any aspiring representative. Politics which has unfortunately become synonymous with corruption, highly educated ones don't opt for politicking as a profession. Peeping into and parsing GBLA-6 electioneering of contestants would sum up the election color for the whole region.  In the Hunza region four electable candidates contested in the election field. Mir Ghanzfur Ali Khan, an old political stalwart, whose pedigrees had been rulers of the area for seven generations, representing PML-N, won under tutelage of the regime. Two new modestly educated candidates Zafar Iqbal and Izhar Hunzai represented PPP and PTI respectively. Going by the academic and enlightened metrics, provided its applicability in third world countries, like ours, Izhar Hunzai should have been one of the much preferred candidates. But there might have been other variables involved when it comes to voting like least involvement in public social activities in their heydays, records of personal characters and no doubt ageing local populace, whose perception can't be changed 'for change'. The emergence of PTI is and would be one best option to the mass for trial change. Historically it is crystal clear there has been perennial deep resentment among the masses toward the regime at the helm in the capital and establishment of the time. Victimization of nationalist leaders has been in vogue in our state for right or wrong reasons. Army, in general has long hand in maintaining law and order here, as the area touches three other countries at the frontiers. Locals feel they are in constitutional limbo, alienation from the national life, being discriminated and denied against their own resources, denial of internal autonomy, factors which sprout forth nationalist and leftist politicians. The vindication of which is the bagging of second highest votes of nationalist leader Baba Jan in GBLA-6. Baba Jan fought election from behind bars and through people power by voting proverbially somehow ensured his release in public court. Also by the same stroke but on winning trail, in Ghizer Nawaz Khan Naji of Balawaristan National Front retained his seat for second term.
Another worrying sign the election brought forth is the fizzling and fading out of secular and liberal MQM giving way to MWM and Islamic Tahreek, it seems sect and sectarian attribute has heavy weight and say in political arena of this area.
Leaving aside the ECP scrutiny of candidates credential, it is ideally assumed a (wo) man of letter with unblemished moral character is reposition of true political leader. The public at large does not read political parties manifestos while going to polling booth. Both are at fault, political candidates try hard to canvass through material means to bag vote in their favor. Public is duty bound to make politicians for   adherence to party manifestos and timely deliverance of work in transparence manner, which is the crux of win-win bargain for all. Spending of funds in public domain is not an uncalled favor of politicians, its prerogative of common men. Priorities and due diligence in use of earmarked sum makes the difference.
 If your readers recall, the out gone technocrat, Mr. Muttbiat Shah, narrated in this space, out of 26 developmental projects, more than 10 projects couldn't see light of the day and its funds were remitted back to federal treasury. If the proposed Rs. 31.921 billion million GB budget for fiscal year 2015-16 is spent in transparent manner, a man in the street can hope for betterment. The generation of Rs. 762.89 million non-tax revenue is another test case of seriousness of the local set up.
 Who is responsible for such lapses, none other than politicians' incompetency and their criminal negligence? If the electorates have voted well educated and experienced electable to the house, this surely wouldn't have happened .If the public spare scant thought for it, the remedy lies within and  this is not a farfetched utopianism. It is within us who to choose and make them accountable for their (mis)deeds, the only way forward for change toward development of the region. Otherwise we will be constantly in a downward whirlpool and vainly lamenting souring affairs.  Allama Iqbal has reinforced the same in his couplet as such
جمہوریت اک طرز حکومت ہے کہ جس میں               بندوں کو گنا کرتے ہیں تولا نہیں کرتے
Explaining the quantitative aspect of democracy, that men of wisdom do not disclose what they have in their mind; and democracy is a kind of government, in which individuals are counted and not weighed.
On one hand we become complainants lamenting of depravations, on the other, there is injudicious use of allocated funds. If single pence of disbursed budget are spent for rightful developmental purposes by legislative members, a lot more can get change. Have the masses voted consciously differently this time round or discontented themselves with Iqbal expounding of democracy
مجلس آئین و اصلاح و رعایات و حقوق              طب مغرب میں مزے میٹھے، اثر خواب آور
گرمی گفتار اعضائے مجالس الاماں          یہ بھی اک سرمایہ داروں کی ہے جنگ زرگری
اس سراب رنگ و بو کو گلستان سمجھا ہے تو             آہ اے ناداں! قفس کو آشیاں سمجھا ہے تو
To him ,the common people hope that they will enjoy their rights and privileges in democracy; but they can't enjoy their rights in this system, as the so-called law-making assemblies, rights and duties are only narcotics, debates in the parliaments and assemblies are nothing, but warfare of capitalists to make more money. You have taken this mirage of color and smell for a garden, I am so, sorry for you, as you have understood the cage, as your nest, due to your foolishness.
Politics as it is called art of turning impossibility to possible one, if slogan of infrastructural development of PML-N and pestering political corruption of bygone PPP are signs and symptoms a common man should infer from this election, then let him be witness of it all.
The writer is an ACMA, member of Ghulkin Youth Association, can be reached at gyag.ghulkin@gmail.com