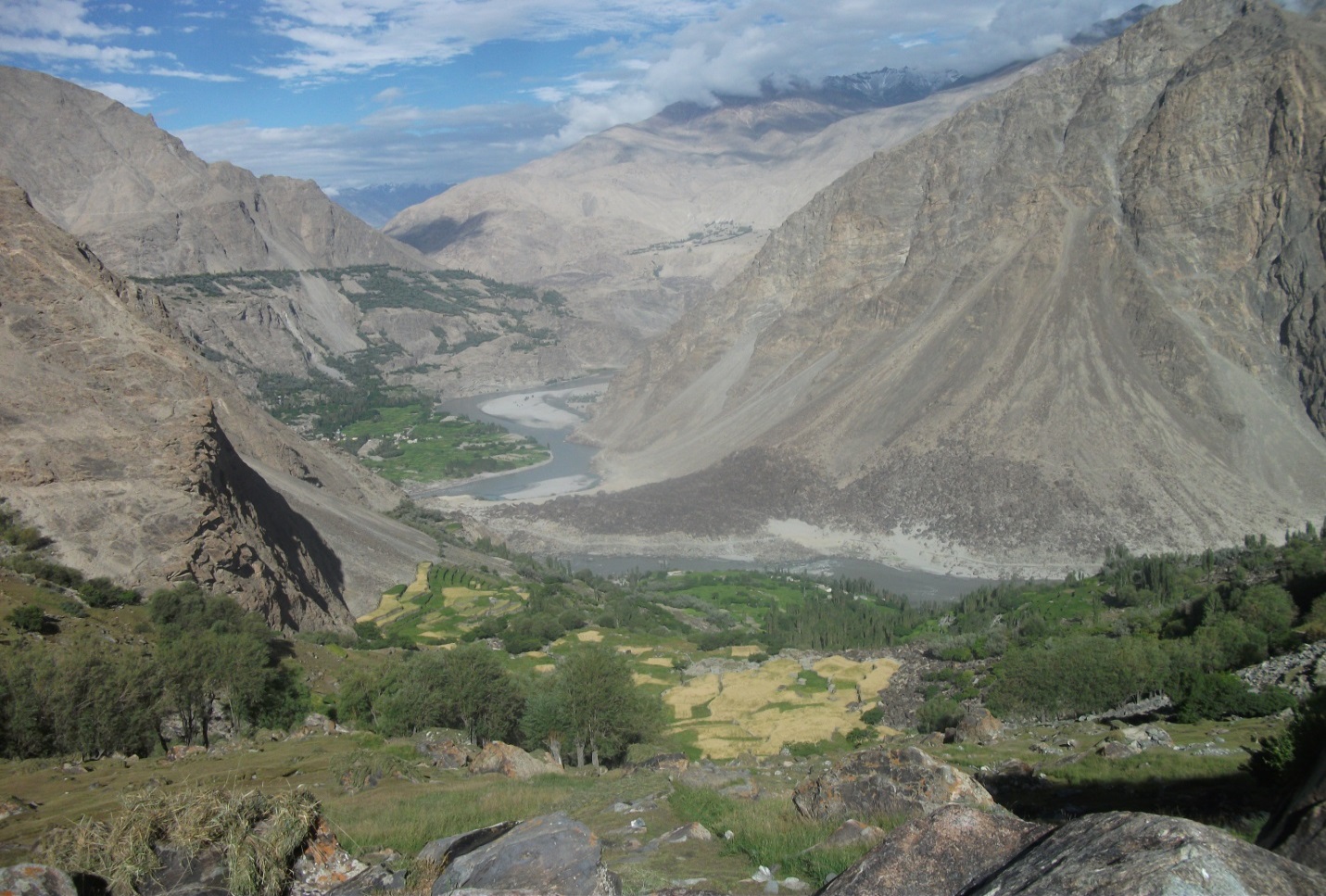 By Mushtaq Ali  
Gilgit Baltistan is full of amazingly beautiful places. It has attactions for all kind of visitors, from meadows to rugged rocks, lush green fields to sloppy patches. It is the land where all kinds of beauties come together. Much has written about a lot of the places, but some corners still remain hidden, despite of marvelous beauty and out of the world serenity.
One such place bestowed with wondrous beauty  is kharfaq lake.
Kharfaq is a small village of district Ghanche, almost 75 km away from skardu. The lake is situated 2 hours walk away from the village. The lake has been out of access because no paved road has been constructed here so far. A road has been under-construction here for as long as one can remember, only never to be completed, due to lack of funds, or lack of will!
As you move towards the lake, you will find yourself in the middle of amazing vistas. While navigating a slope, you are accompanied by a noisy stream, spraying water into the air, here and there, while snaking around turns and cuts. An amazing feeling.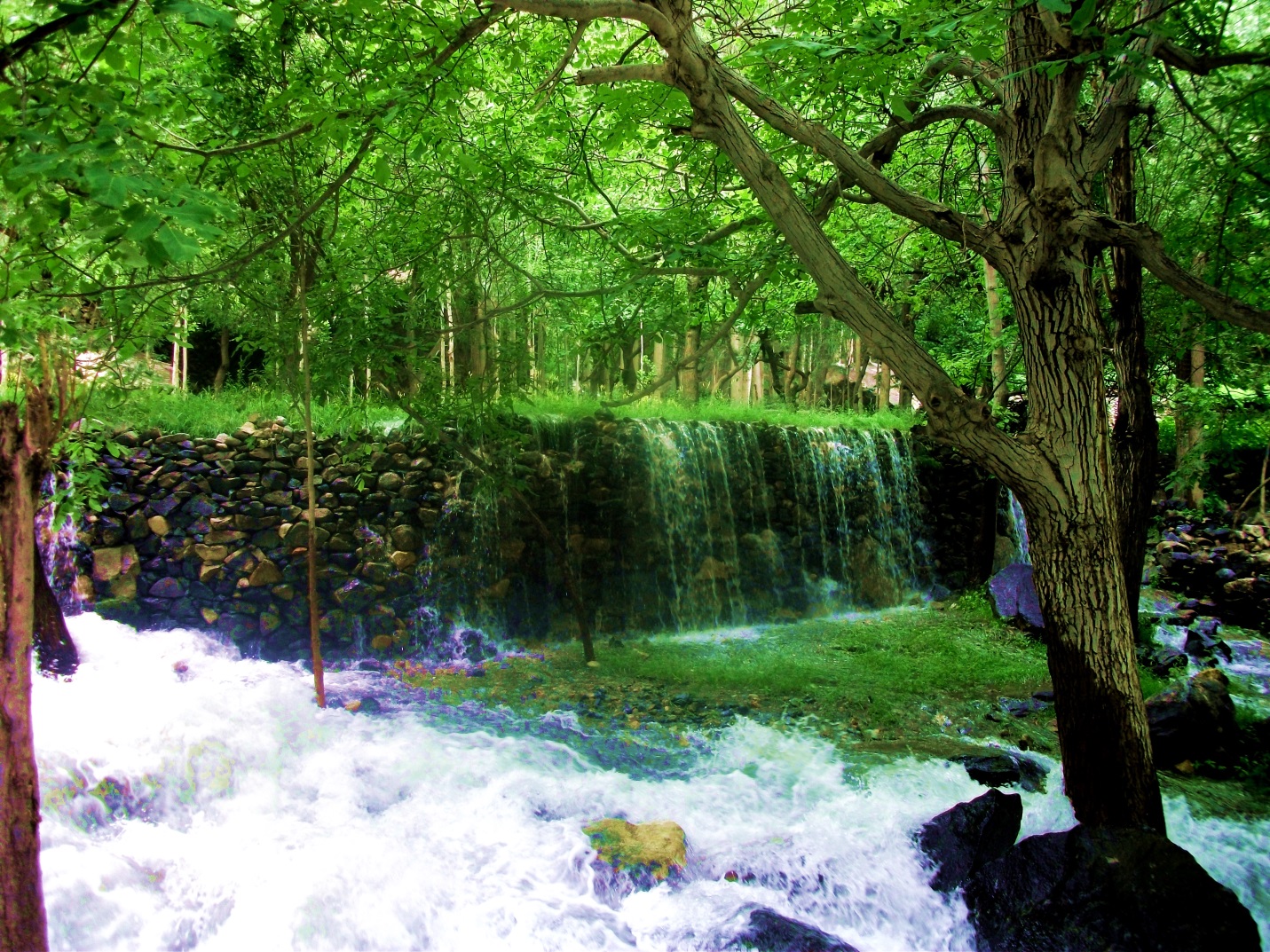 Kharfaq Nallah In Summer season.
The journey continues for about two hours, with all kinds of refreshing views. On a rainy day, when on the top, you will feel like walking above the clouds, which hang low over the valley. The lake has a large population of fishes, mostly trout. The place is perfect for bonfire and camping. Fisheries Department of Gilgit Baltistan is responsible for preventing unauthorized fishing here. A license is issued for fishing by their representative. Fishing without the license is illegal.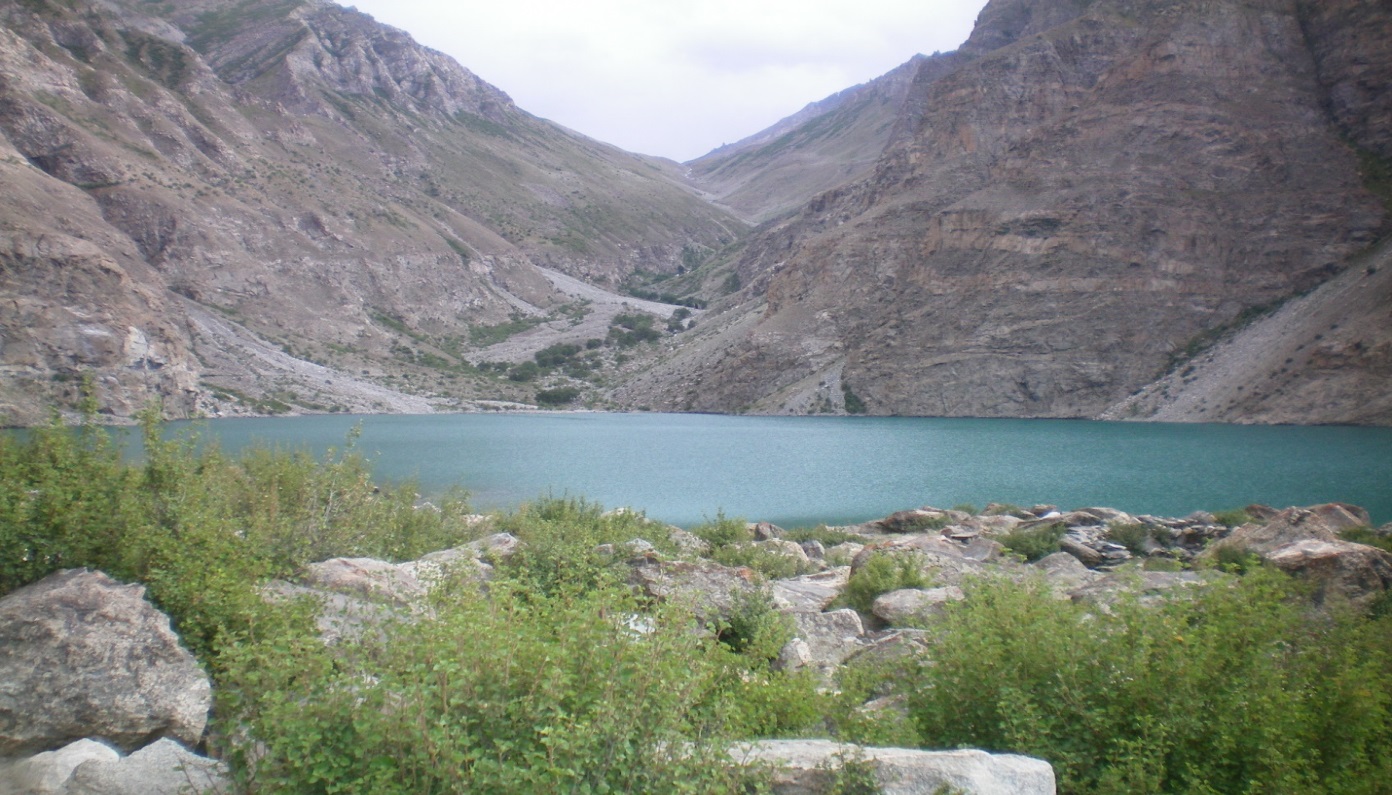 Kharfaq Lake
In a nutshell when a person reaches here the serenity is simply ecstatic. In a world full of all the promises of the mountains. After this lake the place uphills are even more beautiful. Some of the placed laying in the mountain wilderness beyond this lake are 'Kusumboor', Broq la, Siachen la, Khaloq la, Snonpo Ranga  and Chan la.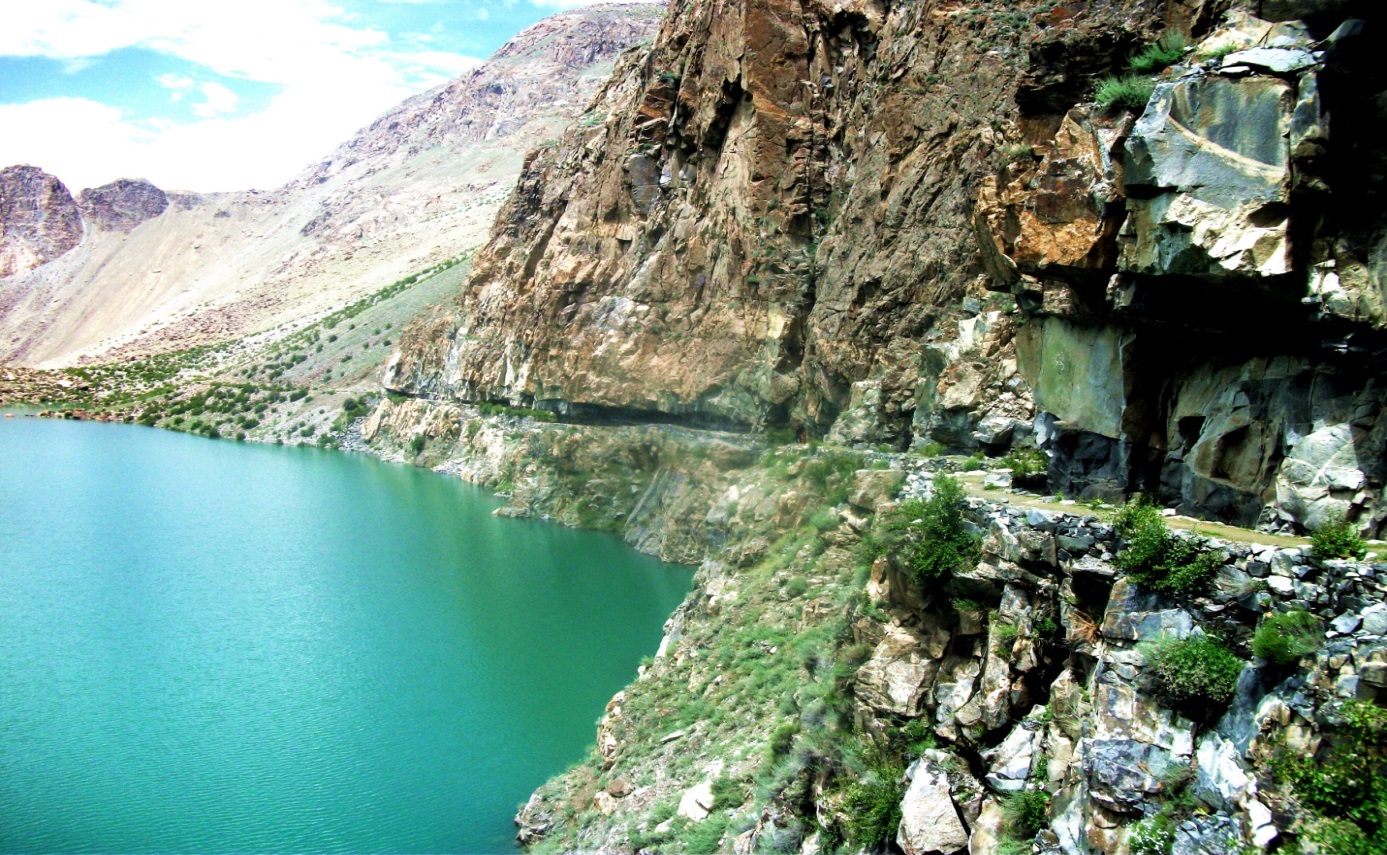 Kharfaq Lake.
Kusumboor is a plane meadow. People take their cattle to the meadow during August for grazing.
Chan la is the last destination located at a very high altitude. Icy peaks are found there even during mid summer. Temperature is very cold.
As the trekking starts, the scenery of nature leads you to a world full of delectation. Very few tourists come to visit his part of the world, but once you have been there, you would always like to return.
Mr smith was one of them.He said "I came here two years ago. Trekking on these hills amuses me, so I came here again this year..People here are very polite and hospitable.They assisted me.I am very thankful to them".
"I visited many places around the world  but this place reminds the beauty of nature.I love to visit this place again" said Christen, another tourist.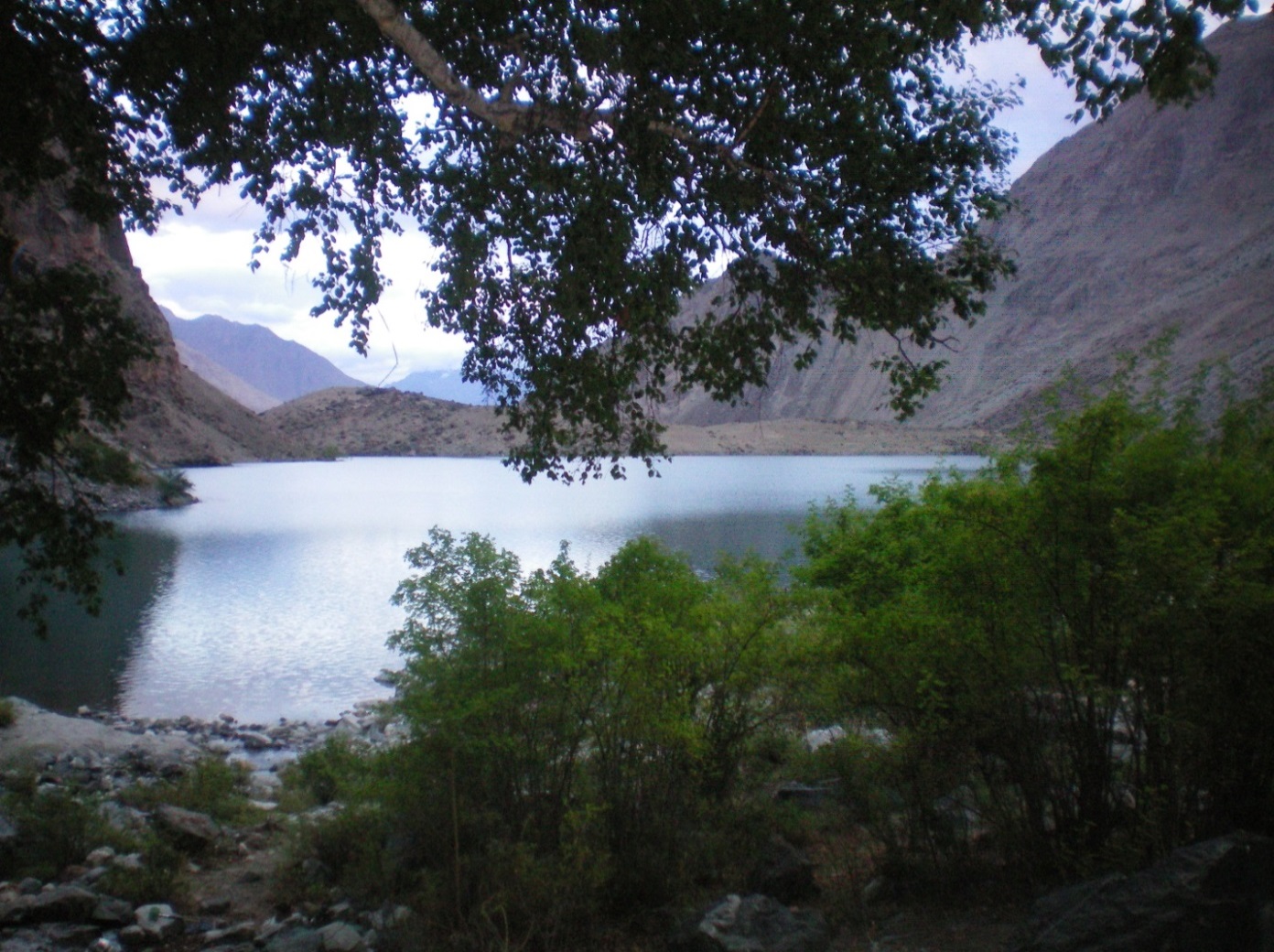 River Shyok flows at the feet of the kharfaq village has a lot of attractions for foreign adventurers.
If you plan to visit there then make sure to carry all camping stuff. It is good to visit such places atleast once in a year to feel natural life. Calmness of nature soothes and solaces everything.