Gilgit: Lawyers demand recovery of bodies of their companions from the Indus River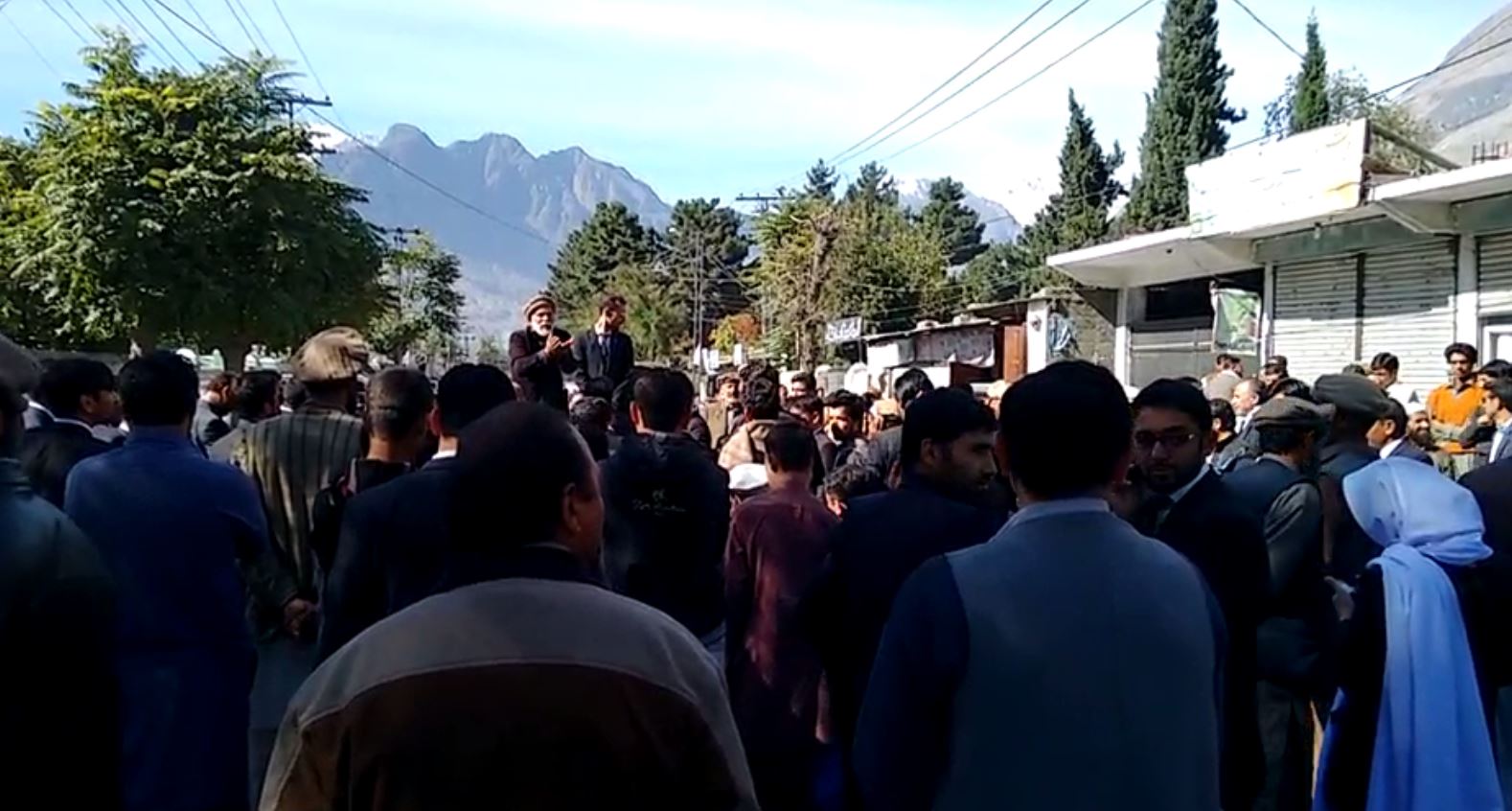 Gilgit: A group of lawyers took to the streets in Gilgit demanding recovery of the dead bodies of three of their companions who had met with an accident in Koshistan area of KPK on 26th October , when the magnitude 7.5 earthquake struck. The deceased lawyers were traveling in a car that was hit by a rock falling from a mountain after the tremor. The car fell in the Indus River due to impact of the falling rock that hit it near Dasu, Kohistan. Only one of the five people in the car survived. The surviving female lawyer is under treatment at the DHQ hospital Gilgit.
The lawyers said that the government has failed to mobilize resources for recovering the dead bodies from the river three days after the incident. They said that the government of GB has shown laxity and not prioritized recovery of the dead bodies.
On the other hand, Aurangzeb Advocate, a member of the GBLA and parliamentary secretary, said that since the incident has occurred in the limits of KPK, there isn't much the GB government can do. He, however, said that the regional government is in contact with the KPK government to ensure early recovery of the dead bodies. He expressed surprise at the agitation of the lawyers, calling it politicization of an accident.
Watch detailed report by Abdul Rehman Bukhari