25 vehicles donated by Chinese govt reach Central Police Office in Gilgit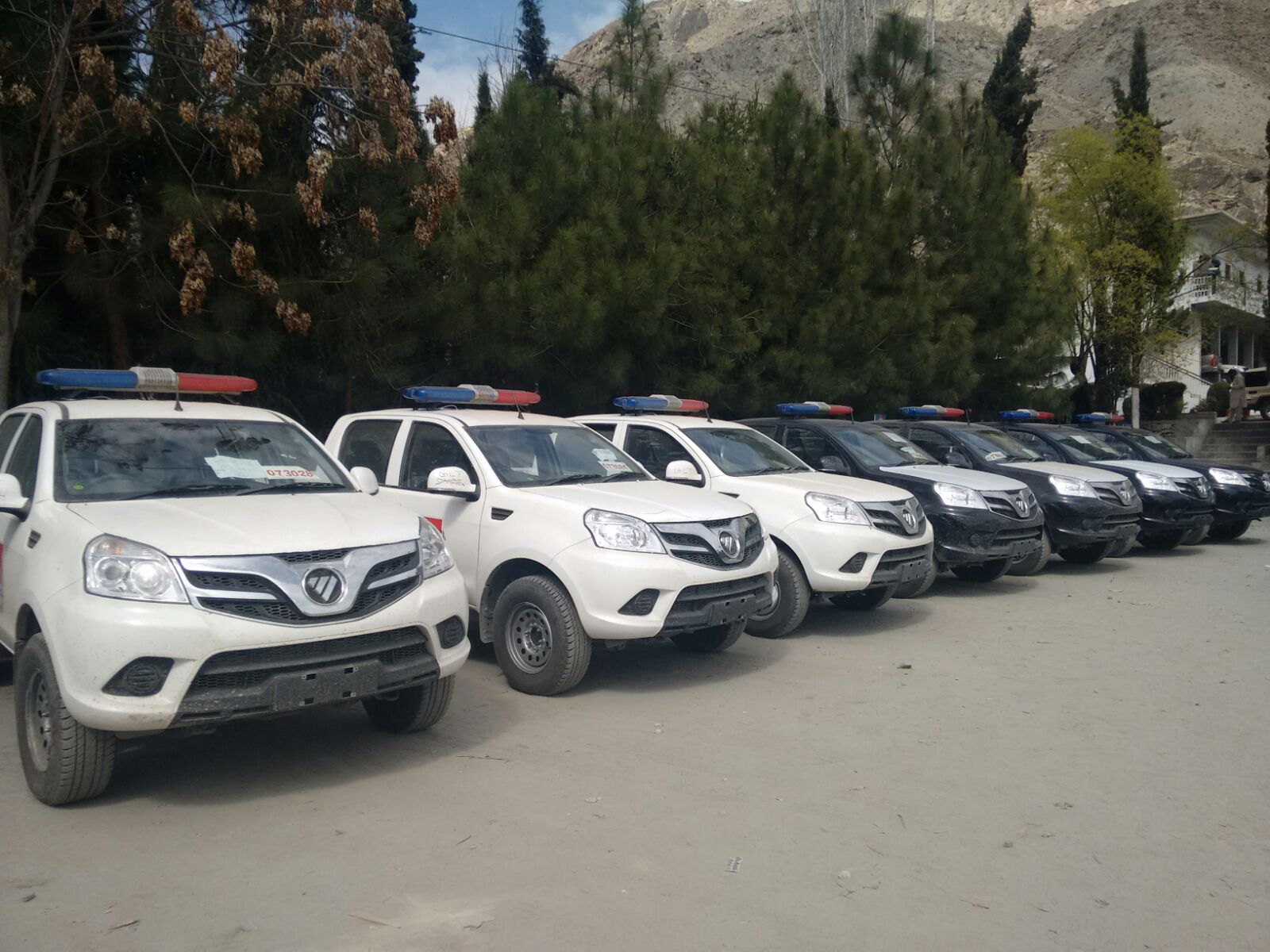 Gilgit: Government of China has donated 25 vehicles to the Gilgit-Baltistan Police. The vehicles reached the Central Police Office in Gilgit city today, where they were received and inspected by Zafar Iqbal Awan, IGP.
'The vehicles will help enhance the capacity of the police forces by allowing them quicker access and more agile and effective patrolling mechanism, said a police official', requesting anonymity, because he is not authorized to talk to the media.
Watch Abdul Rehman Bukhari's report