China mulls electricity export to Pakistan from Xinjiang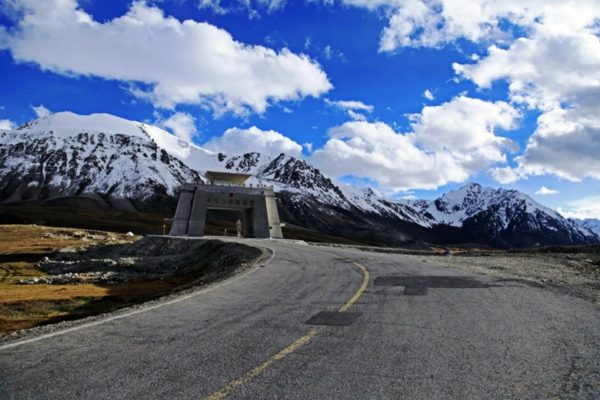 URUMQI: China is mulling to export electricity to the areas of energy hunger Pakistan that boarder Xinjiang province, a senior government official said.
"The government is mulling the option to sell electricity to Pakistan from Xinjiang and transmit it via high voltage electricity wires," said Zhang Shaoyun, deputy director general of Commerce Department at Xinjiang Uyghur Autonomous Region (XUAR).
Companies from western region of Xinjiang in April last signed deals worth around $2 billion with Pakistani counterparts. The agreements covered infrastructure, solar power and logistics, among other projects.
The agreement was other then the Beijing planned investment of $46 billion though China Pakistan Economic Corridor (CPEC) in road, rail and energy infrastructure linking western China with Pakistan's Arabian Sea coast, with two- thirds of the money earmarked for energy.
Shaoyun said a delegation of businessmen recently visited Gilgit-Baltistan region to explore the prospects of trade and investment. "It is a possibility that investment can be made in the gems and precious stones sector," he told a delegation of Pakistani parliamentarians and office-bearers of political parties from Khyber Pakhtunkhwa (KP) and Balochistan.
The delegation headed by Maulana Abdul Ghafoor Haideri, deputy chairman Senate is on a 10-day official visit to China to discuss matters of mutual interest at different venues across the neighboring country.
The focus of the visit is also to explore prospects of economic development in smaller provinces of Pakistan, especially against the backdrop of increased Chinese investment in the country and the building of CPEC.
Shaoyun said the volume of mutual trade between Pakistan and Xinjiang province stands at $312 million. Out of this, exports from Xinjiang are around $262 million, whereas the province imports goods worth $50 million from Pakistan.
"Though the mutual trade has increased over the years, the exports from Pakistan have plummeted," he said. "This is mainly because Pakistan sends goods with little value-addition and different products have to be collected from different areas and sent to Xinjiang through land-route which is an expensive means of transportation." Shaoyun said a rail link between the Chinese border area and Pakistan could increase trade manifold.
"This will also help increase the overall trade volume between Pakistan and China that currently stands at $18.9 billion," he added.
He said exchange visits between the chambers of commerce from Xinjiang and Pakistan were not many, but now the frequency would be increased. "Companies in Xinjiang province will also be asked to import more and more products from Pakistan, especially the aqua and agricultural products," Shaoyun added.
Shaoyun said Xinjiang exported plastics, textiles, shoes, steel, construction material, and engineering goods, etc, to Pakistan. On the other hand, Pakistan exported handmade items, food seasonings, dry fruits, razor blades, carpets and a few other items to China.
Maulana Abdul Ghafoor Haideri said appreciated the plan to promote trade between Xinjiang and Pakistan and said that some neighbors of Pakistan were not comfortable with the very idea of the CPEC project. "But I assure you this mega project will become a reality, regardless of the resistance and obstacles created by anybody," he said. He also assured of the support of the political parties whose representatives were part of the delegation.
Haideri said Gwadar and Kashghar were the starting points of CPEC in Balochistan and Xinjiang respectively, and these provinces would definitely be the first beneficiaries of this project.