Astore: Dead bodies of two youth killed by snow avalanche recovered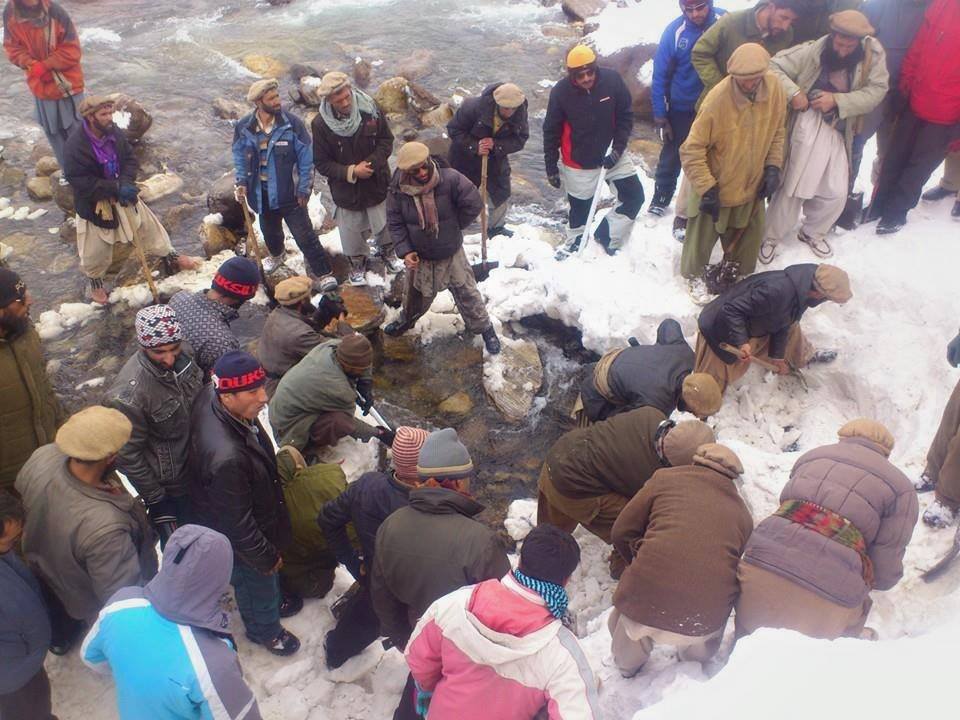 Astore: In the photograph above locals can be seen digging into an avalanche debris to search for dead bodies in Mir Malik area of Astore, where two people had gone missing yesterday.
According to details, a snow avalanche hit two young men Abdul Majeed son of Noor Malik and Qari Noor Khan son of Akbar Khan, burying them along with a 100 goats and sheep.
The dead body of Abdul Majeed was recovered yesterday while that of Noor Khan was recovered today at around 11.00 am.
May Allah rest their souls in Jannah and bestow tolerance to the bereaved families. Aameen.
Courtesy: Abdul Bashir Khan