'My 13 year old son died due to negligence of doctors'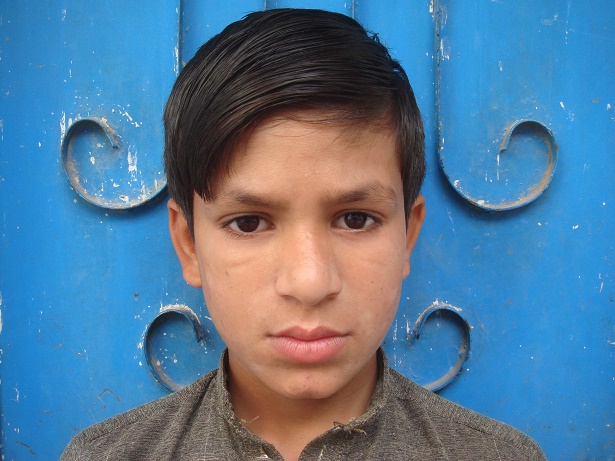 Chitral:  Muhammad Farhan, 13 years  old, youngest son of senior journalist Gul Hamad Farooqi has died reportedly due to criminal negligence of doctors at different government hospitals in Peshawar.  Farhan was a student of class 6 in Peshawar Public School.
According to his mother, Muhammad Farhan felt pain in his abdomen with vomiting and he was immediately rushed to Govt Naseerullah Khan Babar Memorial Hospital (City hospital) Kohat road Peshawar. The doctor reportedly sent him back, saying the teenager had an injury in his stomach.
On feeling pain again, he was once again rushed to the same hospital where they conducted an ultrasound examination, after which the teenager was sent back home again. It either meant the doctor couldn't diagnose the ailment, or the Ultrasound machine was out of order, because Farhan was later diagnosed with appendicitis.
Farhan's condition reportedly deteriorated, and he was rushed to Lady Reading Hospital (LRH in man OPD), where the doctors wrote a long list of medicines. The attendant was reportedly asked to take the child to a private clinic, which they couldn't afford due to the high costs invovled.
On the same day Farhan's health worsened. He was in severe pain and kept vomiting throughout the night.  He had to be rushed back to the Lady Reading Hospital's emergency ward. He was referred to the surgical ward initially, but the senior doctors allegedly once again ignored him and 'did not examine him thoroughly'. Farhan's mother has said that cried and begged the doctors to take care of her son, but they didn't budge.
Farhan was discharged at 1.00 AM in the morning, with some prescriptions. The doctors said that he had an injury in his stomach. He was facing great pain and trouble at his home for two days but doctors of LRH didn't admit him to the hospital for careful examination, and nor did they conduct a surgery to remove the appendix.
His parents told  journalists that after much suffering and pain, Farhan was shifted to HMC where doctors disclosed that he was suffering because of appendicitis, or rupture of appendix. He was admitted in the Surgical A Ward of HMC. 
He became very seriously ill at around 3.00 AM, but there was no vacant bed in  Surgical incentive Unit (SICU), said Farhan's parents. 
His uncle went to Khyber Teaching Hospital (KTH) and arranged a bed in ICU where Farhan was shifted at 7.30 AM finally. Unfortunately, the teenager lost his life at around 8:30 AM. 
Farhan's parents have accused the doctors of selectively treating patients who visit their clinics, while ignoring the ones who don't have the resources to pay them huge fees in private hospitals or clinics.
The parents have appealed to the Chief Justice Supreme Court of Pakistan, Chief Justice Peshawar High Court, Prime Minister Muhammad Nawaz Sharif, Chief Minister KP Parvez Khattak and PTI Chief Imran Khan, Director Human Rights, Chief of Army staff General Raheel Sharif, President of Pakistan Medical and Dental Council  and other authorities  for conducting judicial  and departmental inquiry in to the death of Farhan who allegedly has died due to negligence of doctors of government hospitals.
The parents have also appealed for lodging a case against the doctors involved, demanding that their licenses be cancelled and they should be punished in accordance with the laws. Parents of Farhan have threatened that they will come on the roads and protest if their pleas were not heard.