27 billion rupees budget for Gilgit-Baltistan to be presented in GBLA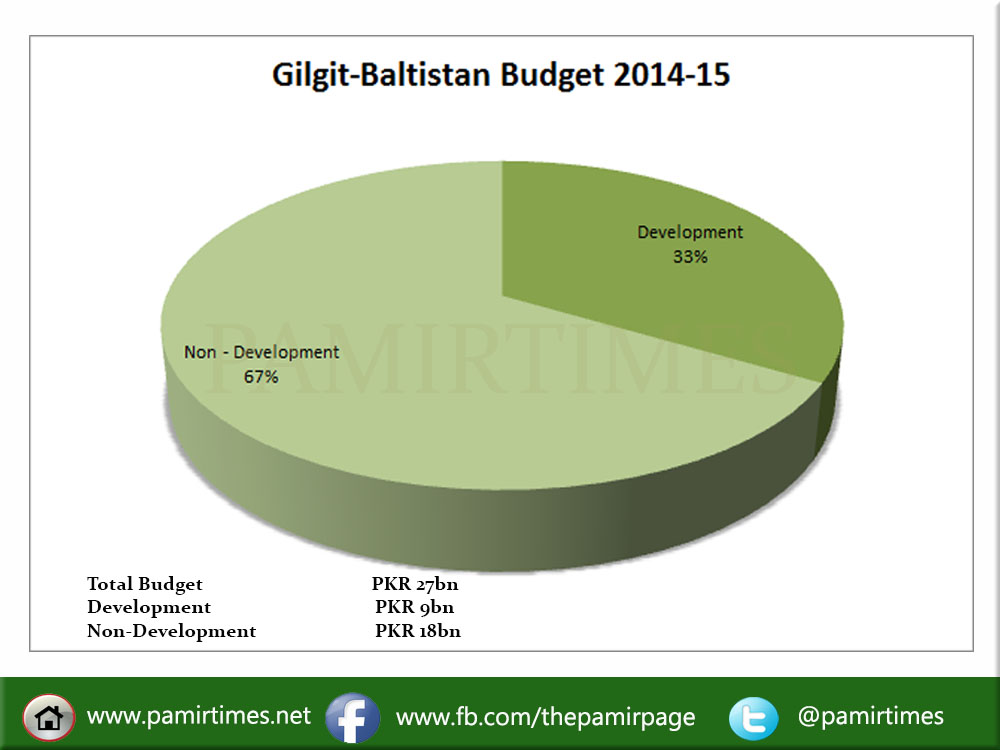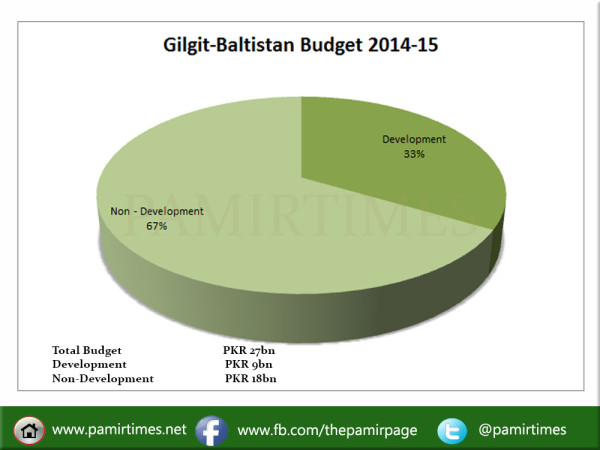 Gilgit, June 21: The government of Gilgit-Baltistan will be presenting a 27 billion rupees budget in the budget session of the regional legislative assembly. 18 billion rupees has been allocated for non-development projects expenditures while only 9 billion rupees have been proposed for developmental expenditures.
This was decided at a cabinet meeting held in Gilgit today, attended by the Chief Minister and Chief Secretary, along with ministers, and officials.
The cabinet was briefed about the budget by Finance Seretary Hanif Channa.
The budget will be presented in the Gilgit-Baltistan Legislative Assembly on Monday, at 4pm, for approval.