Sri Nagar is the world's biggest open-air prison: CM Gilgit-Baltistan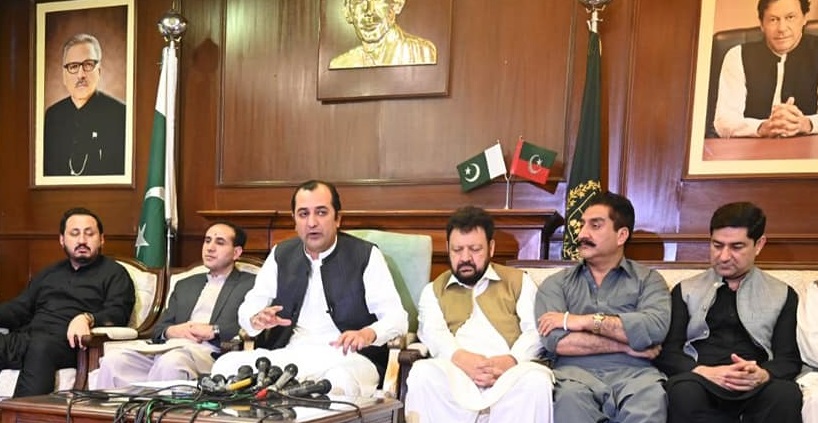 ---
GILGIT/ISLAMABAD: India is holding an investment conference in the part of Kashmir it occupies in violation of international laws. Kashmir is a disputed territory which needs to be resolved in accordance with the UNSC resolutions. The United Nations should intervene to stop India from holding the investment conference in Sri Nagar.
This was said by Chief Minister Khalid Khurshid during a fiery press conference held at Gilgit-Baltistan House in Islamabad.
The CM said that India raises objections and cries around the world when an investor comes to Gilgit-Baltistan but is holding a conference in the disputed territory, where Kashmiris have been held hostage by more than one million Indian security forces for decades.
Flanked by members of his cabinet and GB Assembly's Deputy Speaker, Chief Minister Khalid Khurshid said that India has turned Sri Nagar into the world's biggest open-air prison, snatching basic rights of movement and freedom of expression from the locals. He said that the world community needs to wake up and hold India accountable for its complete impunity despite of terrorizing of the Kashmiri Muslims.
He also urged the Federal Government of Pakistan and the Ministry of Foreign Affairs of Pakistan to make efforts and reach out to friendly countries to stop the conference in the disputed region.