Next Grade: 147 teachers promoted under 4-Tier Service Strucutre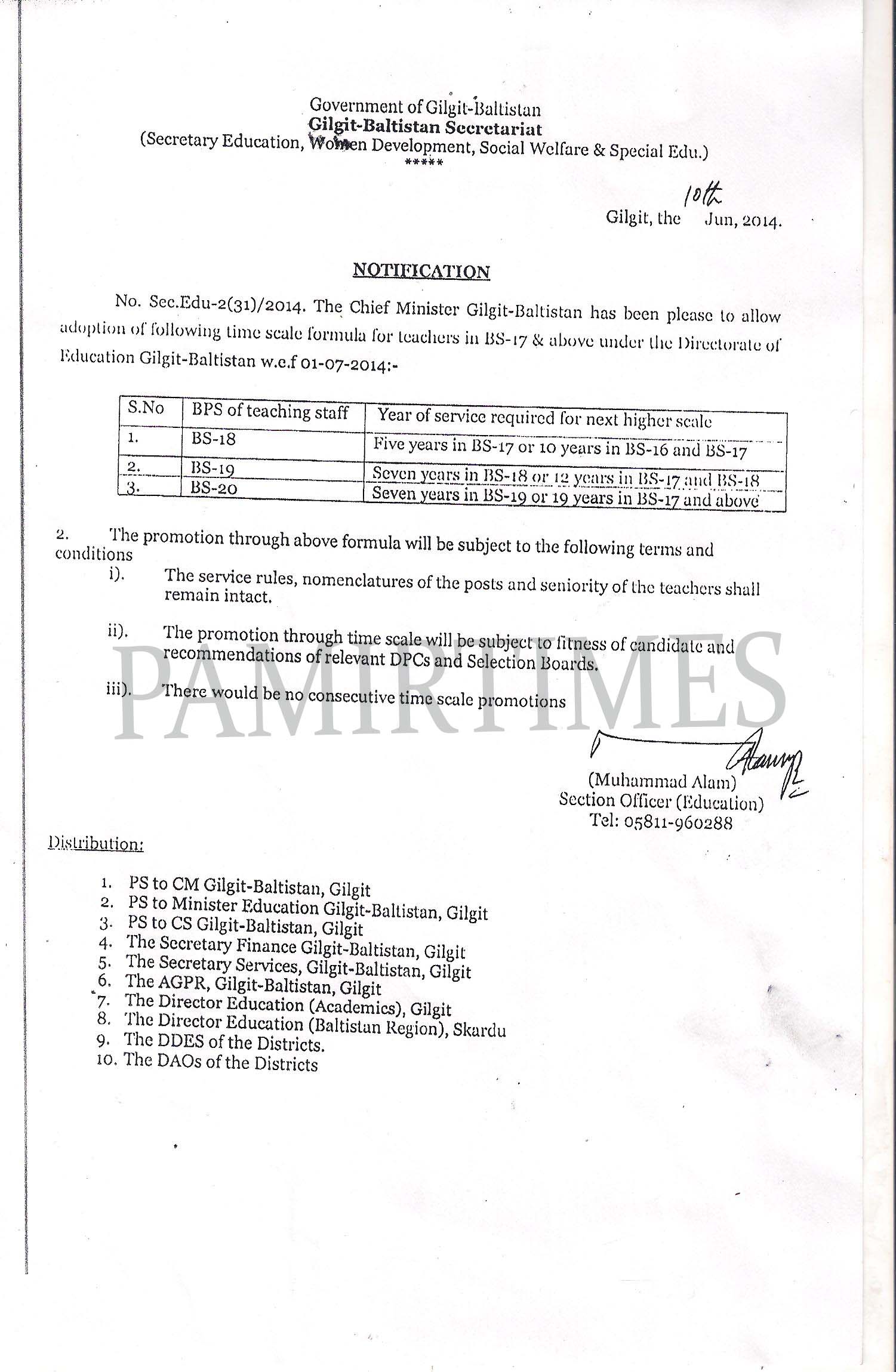 Gilgit, June 10: The Directorate of Education Gilgit-Baltistan has upgraded the Basic Pay Scales of 149 teachers from across Gilgit-Baltistan under the 4-Tier Service Structure, effective from 28 January 2002.
According to a notification issued here, the decision has been maded on the basis of a verdict given by the Chief Court of Gilgit-Baltistan.
It is pertinent to note that these teachers had gone to the Court against an earlier decision in which the new scales had to be effective from 2004. The teachers had prayed to the court to change the earlier decision and ask the government to make the promotions effective from 2002. The Court had decreed in favour of the teachers and ordered the government to issue a new notification. That notification has been released after a long delay, finally.