GB Police Chief warns of stern action against miscreants, facilitators, as hunt for kidnapped SCO officials continues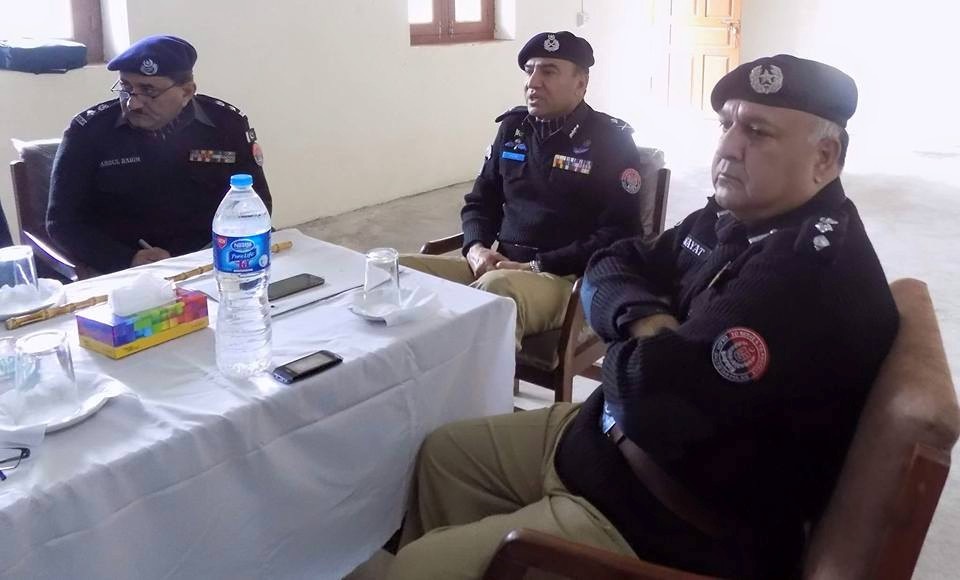 Chilas/Gilgit: Inspector General of the Gilgit-Baltistan Police, Zafar Iqbal, has said that stern action will be taken against miscreants and their facilitators.
Zafar Iqbal, chairing a meeting of the police officials, said that the police officials failing in their duties will not be spared from punishment. He ordered the Station House Officers and the DSPs to stay vigilant and prepare for a decision action against the criminals and their facilitators. He was visiting Chilas, Diamer's district headquarters, a day after two officials of the SCO were kidnapped allegedly by a group of 13 militants.
No group has so far claimed responsibility for the kidnapping.
Meanwhile, no trace of the abducted engineer and operator, working for the Special Communications Organization (SCO), could be found.
Police forces have reportedly been dispatched to the Darel and Tangir Valleys to nab the abductors and recover the government officials. The SCO employees were kidnapped by a group of militants from Satudas village of Darel Valley.
There are reports that the GB administration is planning a massive operation in the region if the abducted officials are not recovered within 48 hours. The locals have been asked to help the police and other law enforcing agencies to nab the kidnappers.
News reports quoting security sources have revealed that the companions of a recently detained militant named Farman Ullah had warned the authorities of revenge attacks.
There are fears that the two abducted employees might be used to bargain for release of Farman Ullah, who was arrested from Darel Valley last week. He is believed to be involved in high profile terrorist attacks.