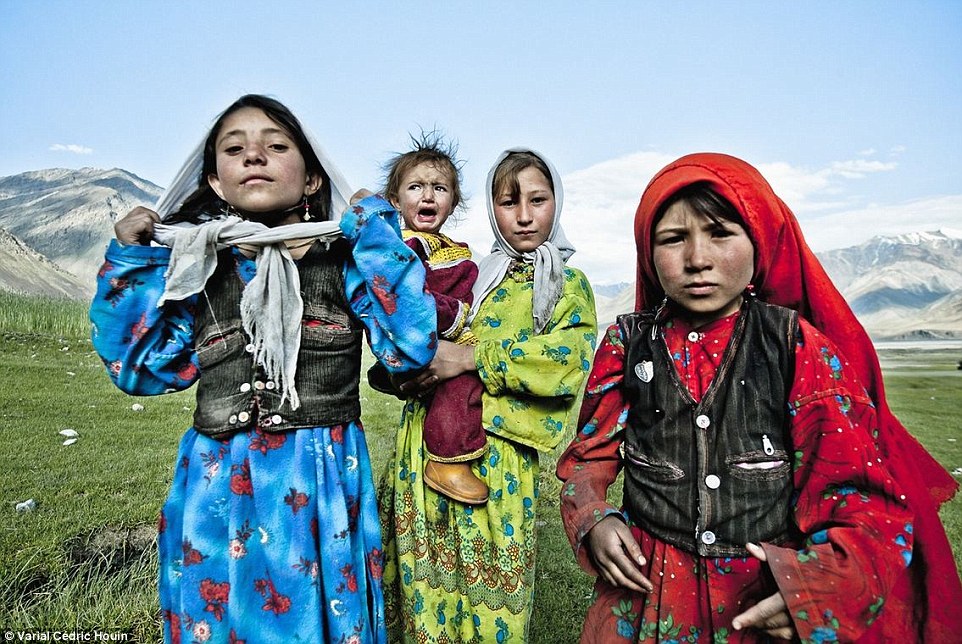 By BECKY PEMBERTON FOR MAILONLINE
Times appears to stand still on the Wakhan Corridor, a forgotten but stable corner of Afghanistan, where two tribes live side by side in a nearly uninhabitable landscape. 
Nestled in the north-eastern part of the country, the region's 12,000 residents live similarly to how their ancestors did centuries ago, farming and living off the land and their animals. 
Loading his camera equipment onto the backs of donkeys laden with solar panels, French photographer Varial Cédric Houin, 37, trekked 180 miles along to the Corridor to encounter the nomads. 
What he discovered was a colourful world of farmers and a wealth of hospitality, despite the lack of resources and harsh conditions. 
His project Wakhan, An Other Afghanistan, is a celebration of the beauty and simplicity of these ancient cultures which remain generally unknown to rest of the world. 
'For most of the villagers, it was the first time they would actually see their printed image,' he said. 'This ever-repeated ritual of handing out instant photographs, after endless days of walking, was always a source of exchange and curiosity, joy and laughter, providing us with strong and intimate moments with the people of the Corridor.'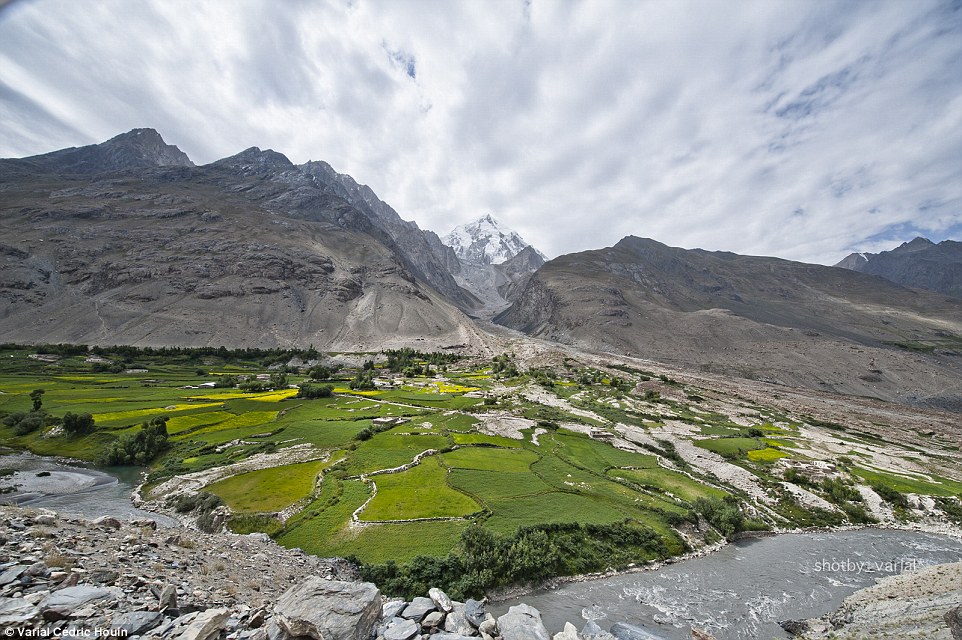 Read more: http://www.dailymail.co.uk/travel/travel_news/article-3311855/Untouched-Afghanistan-Striking-photographs-reveal-rural-lives-Wakhan-Corridor-s-nomadic-tribes-nearest-neighbours-live-weeks-away.html#ixzz3r6HfNLbb