CPEC is equally beneficial to both China and Pakistan, says Gen Fan during meeting with COAS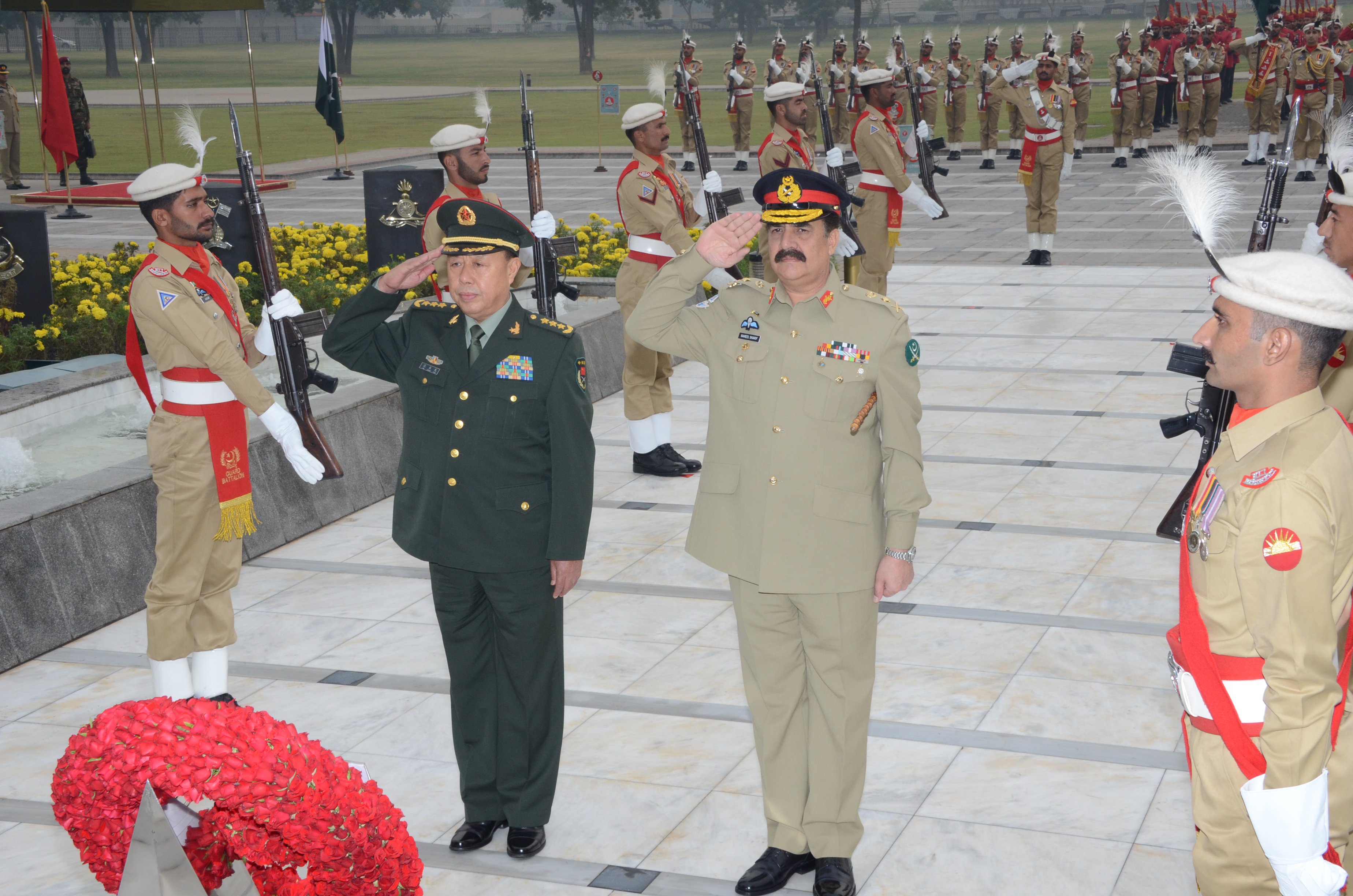 Rawalpindi, November 12: A high level Chinese Military delegation headed by General Fan Changlong, Vice Chairman of Central Military Commission of the People's Republic of China called on General Raheel Sharif, Chief of Army Staff, at General Headquarters today. This is the first visit of Vice Chairman of Central Military Commission of China after a lapse of 11 years. The meeting was followed by delegation level talks. During the meeting, matters of mutual interest, regional security, steps for regional stability and enhanced bilateral defence collaboration came under discussion.
General Raheel Sharif said that Pak – China relations are all weather and based on mutual trust and cooperation. This relationship has survived the test of times and is only bound to grow.
Highlighting Pak – China defence and security cooperation, General Fan Changlong said "China and Pakistan are the best iron brothers, good friends and strategic partners. We share the tradition of mutual understanding, mutual trust and mutual support. China deeply appreciates the determination of Pakistan Army in counter terrorism and the successful operation in various fields. China values the efforts of Pakistan Army in fighting ETIM. CPEC is equally beneficial to both China and Pakistan. Both countries are committed to its continuous process and future success. Efforts of Pakistan Army in safeguarding CPEC security are highly appreciated. We look forward to close cooperation with Pakistan side to ensure proper management and security of CPEC". General Fan Changlong particularly expressed his appreciation of the role played by General Raheel Sharif in realizing CPEC and strengthening relationship between China and Pakistan.
Earlier on arrival at General Headquarters a smartly turned out contingent of Pakistan Army presented Guard of Honour to visiting dignitary, who laid floral wreath at Yadgar-e-Shuhuda and paid rich tribute to Shuhada of Pakistan.