Dead body of a car accident victim recovered from Indus River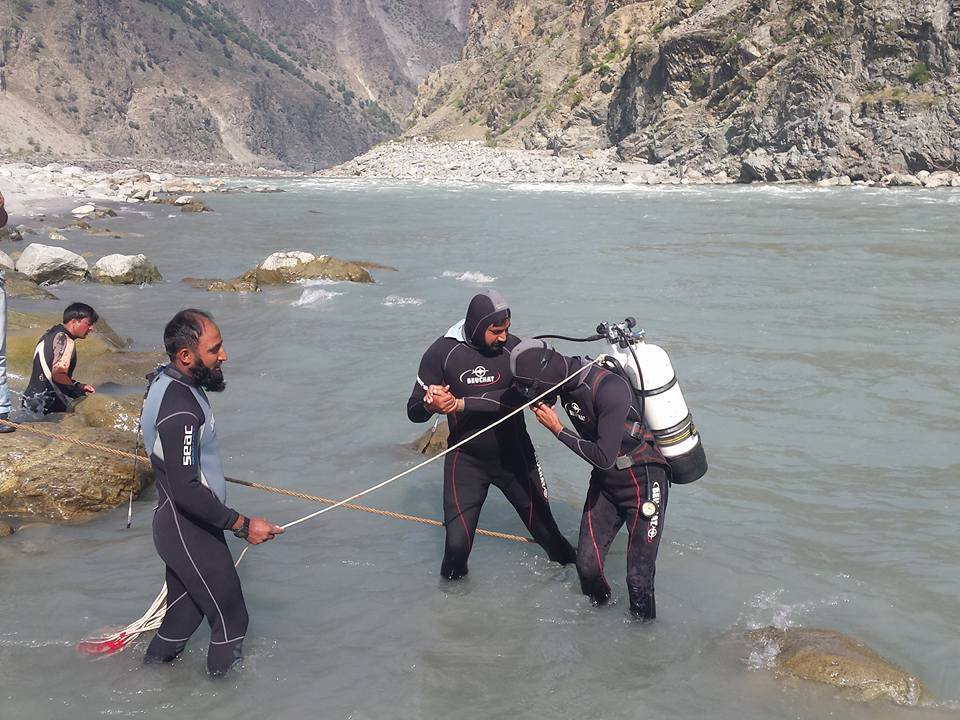 Gilgit/Kohistan: The dead body of one of the three missing people has been recovered from the Indus River in Upper Kohistan district of KPK. A car these people were traveling in had been hit by a rock falling from the mountain on 26th October 2015, the day a 7.5 magnitude earthquake hit Pakistan and Afghanistan.
The passengers of the ill-fated car were traveling from Rawalpindi to Gilgit. A woman traveling in the car had miraculously survived the fatal accident, while four people, including the driver had gone missing. One body was found after a couple of days from the river.
The dead body has been recovered after a lot of rigorous efforts by divers hired by the Kohistan district administration, according to information shared by Shamsur Rehman, a local journalist.