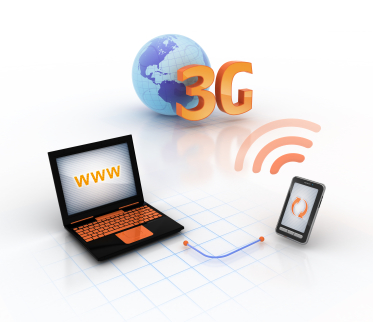 By Shadman Zain
Accessibility to internet has been added to the list of indicators that are taken into consideration while assessing the prosperity index of the developed economies. To ensure availability of Internet facility to its residents has become the basic necessity of the technology driven countries. The concept of global village has been made possible with the invention of Internet. This clearly shows the role which internet play in the development of the world.  It has almost been 24 years, since, the World Wide Web went live to the world; but, we are still deprived of this basic facility in most parts of Chitral. In other words it can be said that, we are not still part of the global arena in 21st century.
Chitral is one of the remote districts of KPK, having high literacy rate in the whole province. The necessity of internet has long been felt in the area. Recently, cable based internet (broadband) technology has been initiated by PTCL. Since then, It has been providing service to small segment of the society, while, a large area is hitherto not fortunate enough to avail the facility. The goal has been achieved to some extent, but, more has to be done to make it accessible to the masses.  But ,it seems unlikely that, it will be made available to all the areas of District Chitral in near future.
This is also worthwhile to mention here that, broadband need continuous power supply to run the modem at the user end and the system at provider end, in order to ensure uninterrupted internet connectivity to the consumers. That makes it less worthy as compared to mobile based internet, because, Pakistan has been coping with the scarcity of electricity since long. Frequent breakdown disrupt connectivity. In Chitral scenario, broadband, wherever, it was available, failed completely due to unavailability of electricity. Especially in upper Chitral, when the only power house in Reshun which provided energy to the area was washed away by the recent flood.
Conversely, there are other means through which fast speed internet can be provided to users in an efficient way. Third generation "3G" is one of the technologies available to provide connectivity through mobile network. Few years back, it was introduced for the first time in major cities of Pakistan, since then; it has revolutionized the telecom industry. The service has until now been restricted to few major cities albeit availability of mobile coverage in almost every part of Pakistan. Full benefits could have been achieved if it was extended to all parts of the country. Rural areas of Pakistan like Chitral, need this facility the most, given the geographical constraints that hinder the availability of cable based internet service.
Surely, the benefits of Internet that have long been missed in Chitral, once achieved, could be over whelming for the neighborhood. It is the most valuable tool in today's education around the globe, since, it makes huge amount of information accessible to students. Being home to universities campuses and Colleges Chitral would definitely get more benefits of internet. It can play an important role in imparting knowledge to students. Electronic libraries, video and audio lectures on almost every field of study can be easily available to students through internet. It will also benefit the public in the same way. The services ranging from prodigious source of information to email technology, chat rooms and social sites may transform the landscape of our society. It can minimize the distance and provide communication services efficiently and without cost. There are so many positive impacts internet can have on our society. Had it been provided earlier, Chitral would have a different outlook. But, still it is high time to make arrangements for the provision of easily accessible high speed Internet to the masses without discrimination.
Based on the above facts, 3G technology may prove to be the right choice to provide fast internet facility in Chitral. Though, Mobile networks have already been extended to almost every nook and corner of the countryside and, but, still different companies are continuously reaching far- flung mountainous areas to broaden their network coverage. It won't require major investment to start 3 G services, as a small setup with the already existing networks may serve the purpose.
I would like to request honorable IT minister Mrs. Anusha Rehman, chief minister KPK, Mr. Pervez Khattak, and heads of cellular companies providing services in Chitral like Telenor, Jazz, warid, Ufone, Zong to look into the matter and make comprehensive arrangements to provide 3G services to Chitral as soon as possible. That would go a long way to catapult Chitral to 21st century that has been until now lagging behind in terms of connectivity to the outer world.