Diamer: Attack on Thak Jal Police Station repulsed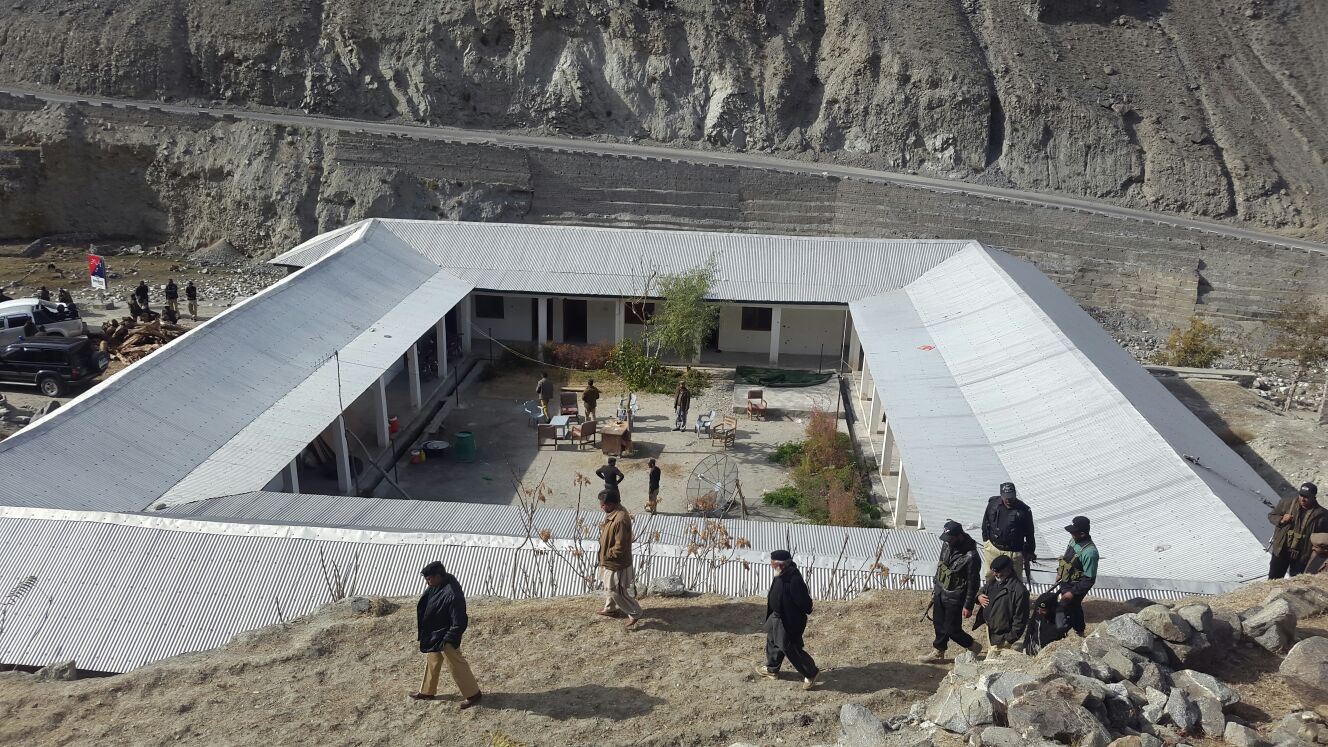 Chilas: Miscreants last night opened indiscriminate fire on a police station located in the Thak Jal area of Diamer district, 15 kilometers away from Chilas. However, due to quick response from the police force, the attackers were unable to inflict heavy losses. They fled in the darkness of the night. Some parts of the police station were hit during the heavy gunfight.
According to a Chilas based journalist, the Deputy Inspector General of Police Inayat Ullah Farooqi said that the attack last night was similar to an attack on the Dodishal Police Station last year, where the attackers had fled with weapons of the police station after overpowering them. The DIG has said that around a dozen terrorists attacked the police station at 4am Saturday morning.
More than 7 suspects have been arrested by the police during raids conducting after the last night attack.
It is pertinent to note that the law enforcing agencies are currently conducting a search operation in the Diamer District to recover two officials of the Special Communications Organizations. So far, they have not been able to recover the abductees.
The Chief Minister and Commander of FCNA visited the Darel Valley two days back. They warned that a full-might military operation might be launched in the region if the SCO officials are not recovered soon enough. They have urged the local people and the clergy and other notables to cooperate with the forces.