Three people dead, 8 injured, in Chitral road accident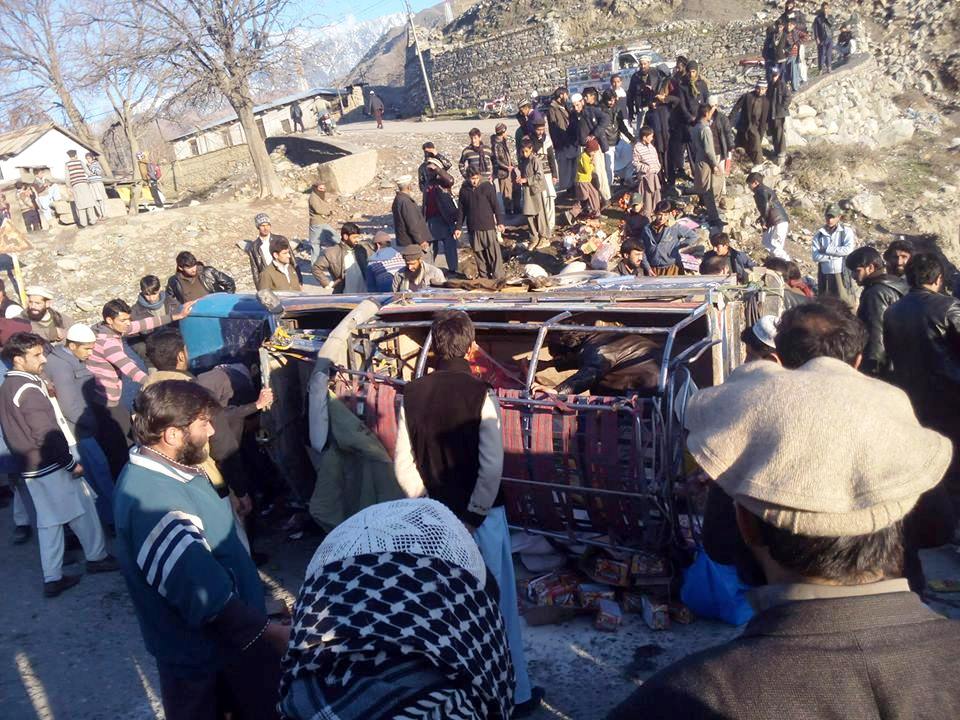 Chitral: Three people died, and eight were injured, when a vehicle in Chitral lost control due to 'brake failure'. The vehicle was traveling from Drosh to Arsoon when the accident happened. The injured have been shifted to Drosh Tehsil Headquarters Hospital, where the injured people are reportedly in critical condition.
The deceased have been identified as Adam, Anwer and Dost Muhammad.
It is pertinent to note that last month 10 people had lost their lives in Chitral when a vehicle lost control and fell in the Chitral River.
Photo: Bashir Hussain Azad