Gilgit-Baltistan and Chitral well represented at the Pakistan Mother Languages Literature Festival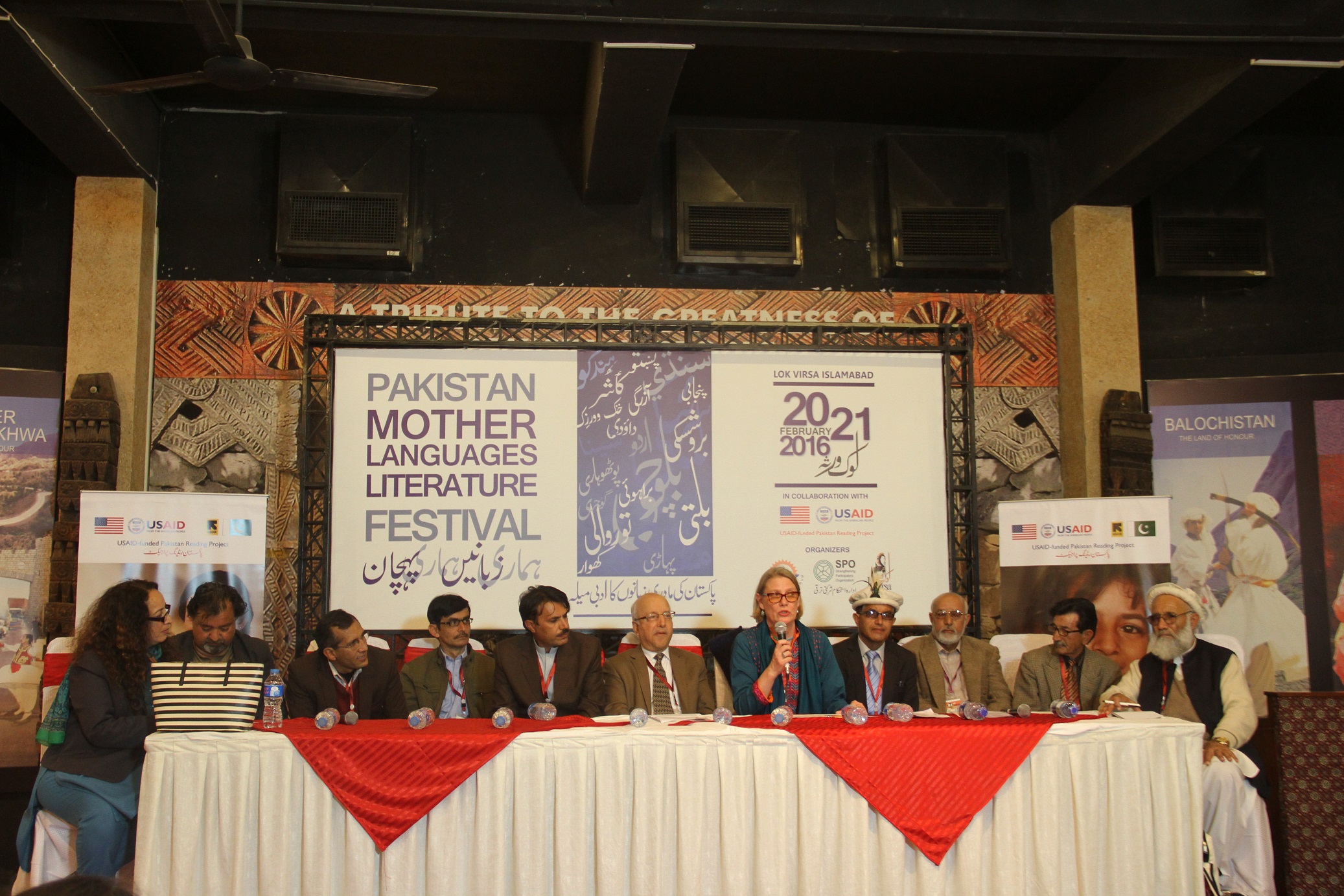 Islamabad: The two-day mother languages festival commenced today at the Lok Virsa, here in the federal capital. Writers, poets researchers and activists from all parts of Pakistan have been brought together in the event organized by the Indus Culture Forum, in collaboration with Lok Virsa.
Literary icons and scholars from Gilgit-Baltistan and Chitral participated in two sessions on first day of the festival. The speakers highlighted various aspects of their languages, and also made suggestions for promotion and preservation of the languages.
Absence of scripts for several local languages, lack of research, absence from school curriculum and lack of financial support for literary activities were highlighted as some of the major issues being faced.
The scholars and researchers demanded inclusion of the local languages in the region's curriculum, to ensure their survival in the long run. Creating a language authority, or board, in the GB region was another suggestion put forward.
Among the scholars participating in two sessions on mother languages and the threats they face were Dr. Inayat Ullah Faizi (Chitral), Professor Hasan Hasrat (Skardu), Abdul Khaliq Taj (Gilgit), Aziz Ali Dad (Gilgit), Ahmad Jami Sakhi (Hunza), Aslam Nadeem (Hunza), Ali Qurban (Hunza) and Baig Ali (Hunza).
Other literary icons, like Inayat Shumali (Diamer), Professor Amin Zia (Gilgit), Jamshed Khan Dukhi, Ghulam Abbas Nasim, to name a few, are also participating in the event, and making useful contributions to the discourse.
The conference will continue tomorrow.