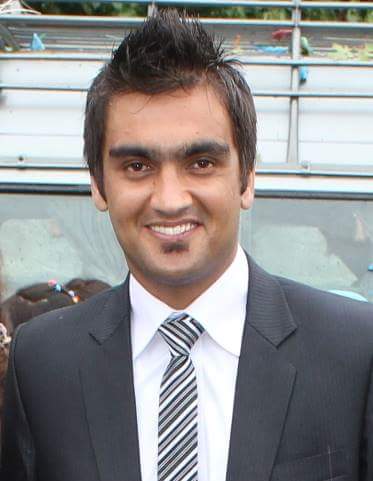 By Ibrar Ali Hamiya
I used to read success stories of students from Gilgit-Baltistan published by different local magazines, websites and on social media, and I always wondered what it takes to be called a success story and to get our story published! But now, as I am approached to narrate my story, I'm considering myself very fortunate to be called a success story.
I hail from a middle class family of Aliabad, Hunza valley. I completed my schooling from Hunza Public School and college from Public College Jutial Gilgit. After my college, I moved to Karachi for further studies. Having mathematics and physics as my strong and favorite subjects I had a strong tendency towards electrical engineering. I appeared in entry tests of engineering universities and got nominated in an engineering university on Northern Areas quota. But unfortunately the field I was nominated for was not the electrical engineering which I craved strongly for; hence I chose not to join that university. I was deeply hurt by that and that was a very difficult time for me. But everyone, at some point in his life, has to experience a failure. It could be something as simple as not getting the job you wanted, or getting fewer marks even after working very hard. But what defines you is not your failure, but how you get up after having been fallen on the ground. Further, it is quite rightly said that if God denies you something, don't be disappointed and be sure that he has a better plan for you.
CA has always been my second option after electrical engineering, but that time I had limited knowledge of it. I started thinking seriously to enter CA only after not being able to get an electrical engineering seat and finally took decision to start it. My decision to take up CA as a challenge was also inspired from the idea that prevails that CA is a very tough course. I took it as a challenge.
I always used to be a bright student in my academic career but being a bright student was not a guarantee that I could qualify CA with ease, yet I was carrying huge expectations of family and friends to complete it. I am a staunch believer of the fact that hard work, strong will, discipline and the right attitude can make a seemingly unattainable goal, very simple.
Alhamdulillah, after seven hard, tough and long years of continuous struggle, persistent hard work, and high dedication to studies coupled with a bit of luck, I am a qualified Chartered Accountant now. I consider myself extremely lucky that I have got a family that has supported me financially and more importantly morally through all those years and has been waiting patiently for me to get qualified despite a few glitches on the way.
My message to all the students reading this is, aptitude is very important no doubt but more than that is the commitment and dedication to yourself and towards your aspirations. So invest, invest and invest in yourself as much as you can regardless of the field you are in, and I assure you, you will get guaranteed rich returns from this for your life time.