Two girls from Chitral win prestigious award in India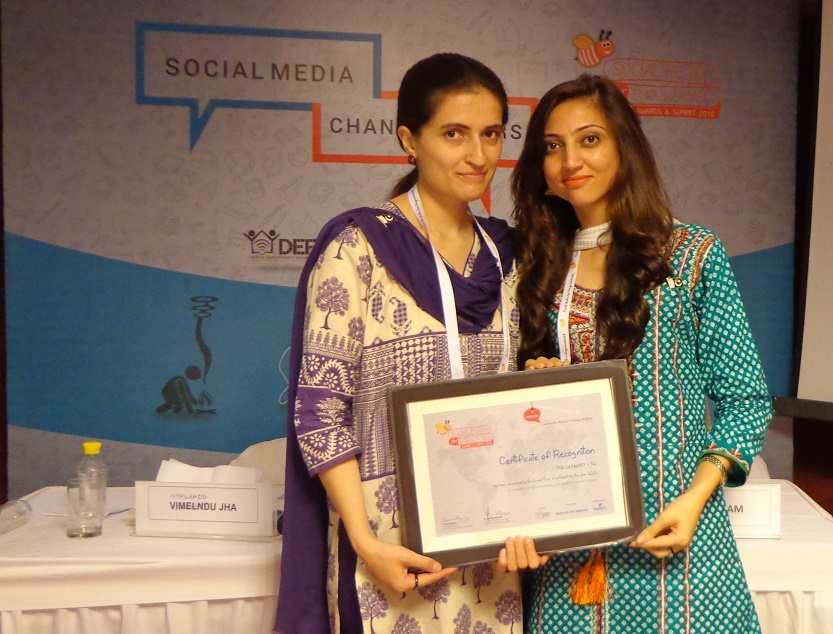 Islamabad: (PR) Aliya Harir and Suraya Islam belong to the mountainous region of Chitral.  Chitrali women are known for their dedication, hard work, and contributions in different spheres of life. Aliya and Suraya touch the cuticles of the most difficult of relation. They are working to build peace and friendship between the people of India and Pakistan. They run an online as well as ground initiative named Aaghaz-e-Dosti that seeks to enhance people-to-people relations between India and Pakistan. It seeks to become the medium to discover and recognize the misrepresented reality on the other side of the border.
Aliya, 24 and Suraya, 23 have been utilizing social media space as a bridge of knowledge to enhance p2p communication, and to advocate for Indo-Pak peace and friendship. Through the usage of social media, they have been able to connect thousands of Indians and Pakistanis, facilitate sharing of knowledge, views and facilitate to develop a bond, a memory and a hope for peace and progress from the last three years.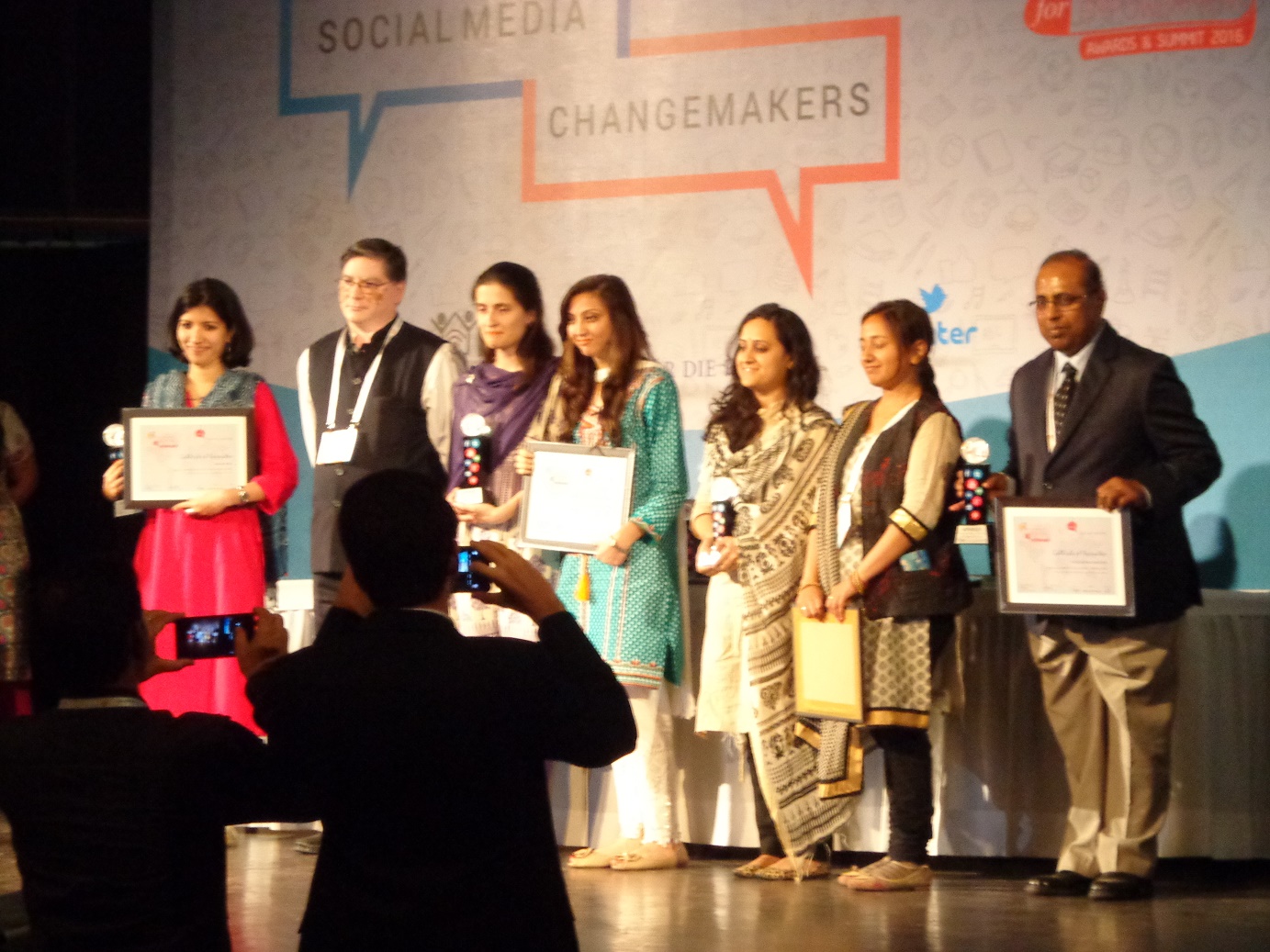 On March 15, 2016 in New Delhi Aliya Harir (Convener of Aaghaz-e-Dosti) and Suraya Islam (Karachi) were felicitated with an award by Digital Empowerment Foundation (DEF), India at the 3rd Social Media for Empowerment Awards & Summit. Aaghaz-e-Dosti project was shortlisted as finalist for the summit. Both the girls headed to New Delhi and presented their project at the summit among 60 other shortlisted projects. DEF India received more than 266 entries this year. Hence emerging as one of the finalists is no mean feat.
By the end of the day, when winners were announced Aaghaz-e-Dosti was winner in the category of Advocacy, Communication and Development Activism. The award was supported by Friedrich Naumann Stiftung, New Delhi.
Aliya Harir expressing her happiness says that "the award is a testament to the mutual desires of peace and friendship that rest in the hearts of the common people on both sides of the border. Peace is a very underestimated field in both the countries. Since Aaghaz-e-Dosti is a women led initiative, the award also highlights the role of women, from rural areas like Chitral, as peacebuilders, not only as custodians of traditions, customs and values."
Suraya was of the view that " A lasting peace between India and Pakistan is long overdue and crucial, the award is an encouragement for us to work harder. It is a motivation for our friends from Chitral to join us in the endeavors. Chitrali women are capable of bringing change by transcending borders."
Aliya and Suraya have dedicated this award to everyone who supports ‪indopak peace. "It is a victory for Chitral and the whole of Pakistan." they said.