Shortage of life-saving drugs in Gilgit-Baltistan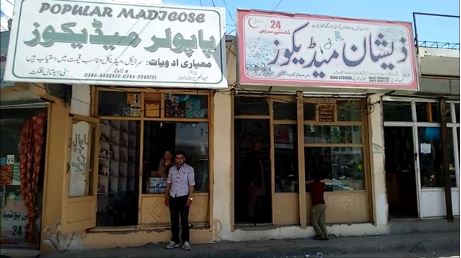 Gilgit: Not only has the 13-day long blockade of Karakoram Highway severely affected the economy of Gilgit-Baltistan, it is also threatening health and well being of children and patients.
Local medical store owners and some patients have told Pamir Times during a recent survey conducted in Gilgit city that there's acute shortage of life-saving drugs in the region, because the supply route has been blocked for almost two weeks.
It is feared that lives of patients might be at risk if the medicines are not immediately air-lifted to the region.
Watch Abdul Rehman Bukhari and Cameraman Munawar Hussain Nagri report