Caravanning on the 'roof of the world'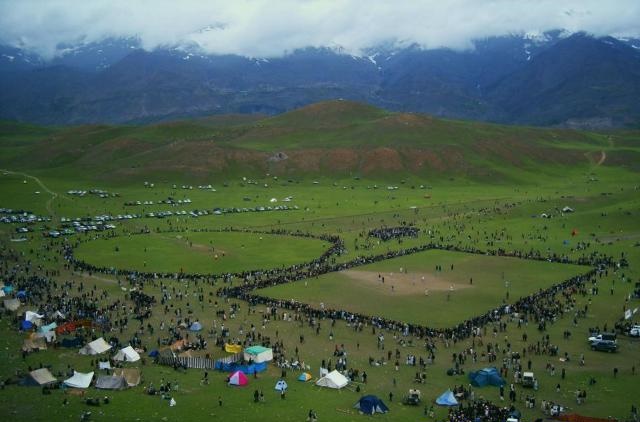 A M .Khan
Chitral does want to see the caravan of Gilgit-Baltistan(GB) reaching at Qaqlasht to give this festival more beauty, thrill, hustle and bustle.  It is a very beautiful season of tour, very time of sporting, reigniting and steaming the bikes and jeeps standing without having a long journey. The road which connects Gilgit Baltistan province with District Chitral on Shandur pass at 3800 meter altitude has been opened for traffic after four months later, on Wednesday. Journey through this road is no less than a great adventure having been close to the beauties of nature in every step.  It was reported via local media that road from upper Laspur to Shandur top was closed on many places was cleared from obstacles and avalanches. Since this year Shandur pass has received more snowfall, however, road has been cleared for both heavy and light traffic.
In the wake of Qaqlasht festival, the opening of Shandur pass might attract the sportsmen and tourists of Gilgit-Baltistan to participate in this festival, which has started today. The district government can play a very positive role in bringing the polo and other teams of GB to have friendly matches at Qaqlasht and make it historic event ever.
Since GB players have not participated at Qaqlasht festival yet, but during 'Jashn-e-Chitral' sportsmen, poets, tourists and literary people attended and expressed their love and cultural affinity with the people of Chitral on gatherings and Mushairas.
Bringing the players, tourists and literary people of Gilgit Baltistan to Chitral particularly in this cultural festival would be the success story of district administration and district government of Chitral. It would help opening friendly socio-economic and cultural ties, is in the best interest of both Chitral and Gilgit Baltistan for development.
The writer is the editor of Chitraview.com, an online newspaper published from Chitral.