JKLF Supreme Leader Amanullah Khan is no more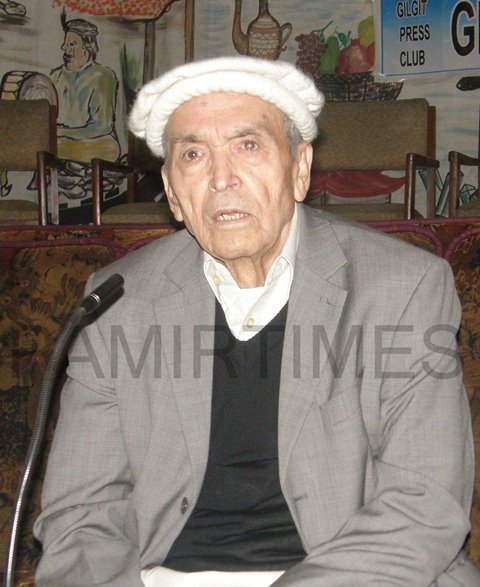 Islamabad: Aman Ullah Khan, Supreme Leader of the Jammu and Kashmir Liberation Front (JKLF), breathed his last at hospital in Rawalpindi. Khan, 83, an ardent advocate of the Kashmir cause, was born in the Astore District of Gilgit-Baltistan region.
As a student leader based in Karachi, he played an important and positive role in helping the students from different parts of GB.
He wrote a book, 'Jehd-e-Musalsal', in three volumes, to record the story of his life and struggle for the Kashmir cause. He was a leading companion of Maqbool Butt.
Khan visited Gilgit-Baltistan earlier this year and held meetings with political leaders, journalists and representatives of civil society. He was not happy with the talks of giving constitutional status to Gilgit-Baltistan. He thought that giving constitutional status to the GB region within Pakistan would jeopardize the independence struggle of Kashmir.
He was an outspoken advocate of the economic, cultural and social rights of the people of Gilgit-Baltistan.