Supreme Court of Pakistan's 'reserved' verdict on Gilgit-Baltistan unlikely to trigger meaningful reforms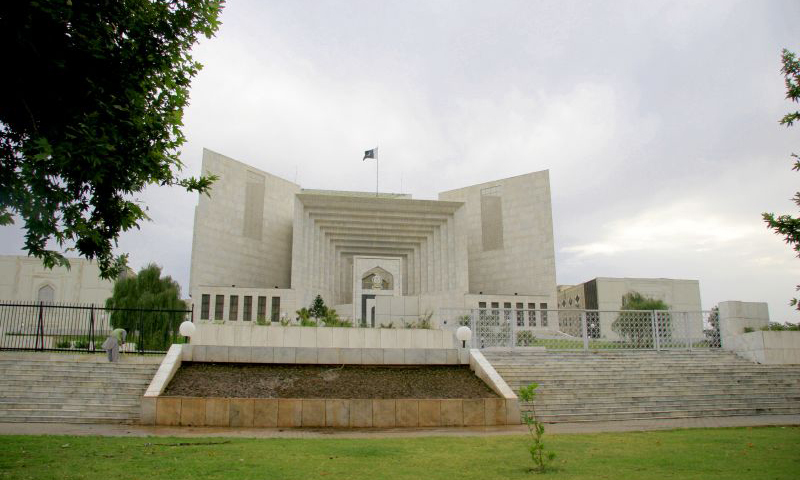 Karim Ali (Analytical Report) 
ISLAMABAD/GILGIT: A seven-judge bench of Pakistan's Supreme Court 'reserved' its verdict on the future of Gilgit-Baltistan's constitutional status, on Monday.
Headed by the Chief Justice of Pakistan, Saqib Nisar, the bench was hearing final please with regards to a petition filed in the Supreme Court by the Gilgit-Baltistan Bar Association.
Multiple reporters have said that Gilgit-Baltsitan is unlikely to get any meaningful reforms as a result of the Supreme Court's verdict, citing remarks of members of the bench during the hearing.
Journalists and activists from Gilgit-Baltistan who attended the hearing have expressed hopelessness and frustration with the stand of the Supreme Court's judges, who appear to toe the line of the establishment, instead of delivering justice to the constitutionally deprived citizens of Gilgit-Baltistan, who are deprived of citizenship rights within Pakistan, despite of being at the mercy of Islamabad.
The Gilgit-Baltistan Governance Reforms, 2018, prepared by the federal government, promising 'empowerment' and 'good governance', like all the previous "orders", is unlikely to be implemented, because its implementation will need an amendment in the constitution of Pakistan.
Frustration is growing in Gilgit-Baltistan among the educated youth on Pakistan's nonchalant attitude towards the basic human rights, and fundamental rights.
While on one hand Pakistan is utilizing the land and resources of Gilgit-Baltistan for trade, power generation, mining and tourism, on the other hand it refuses to accept fundamental rights of the people who own, and have developed, the area for thousands of years.
A growing number of youth, on various social media platforms, and in gatherings, are expressing hopelessness with all federalist/federal parties.
The young people, deprived of opportunities and deprived of control over their own resources, are expressing the need and desire for launching an indigenous party which will 'solely work for Gilgit-Baltistan', instead of 'being lured by the 'lip-service' of federal parties.'