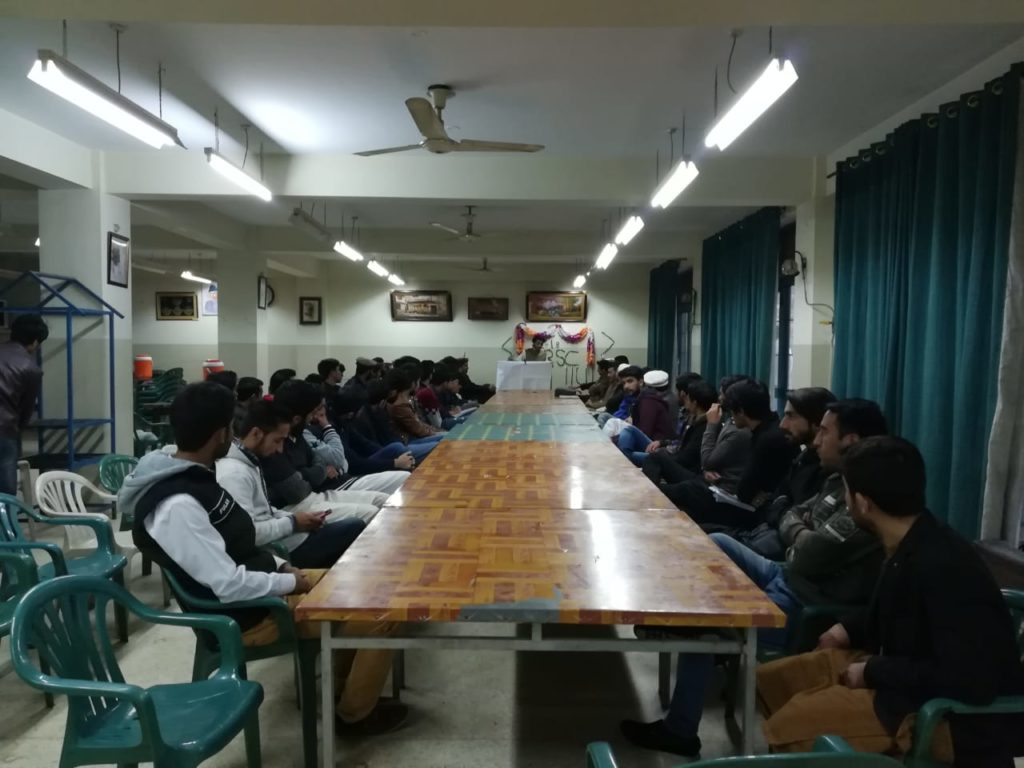 BY: NISAR ALI
ISLAMABAD: Gilgit-Baltistan Students Council of International Islamic University Islamabad on Friday organized a farewell party in the honour of out-going senior students who have recently completed their degrees from different departments of university.
Students, staff and faculty member of the university, hailing from GB, attended the ceremony.
Speaking on the occasion, Assistant Professor of Psychology department Basharat Hussain said that there was no dearth of talents among the students of GB but owing to lack of guidance they face different problems.
"What I have achieved today should have been achieved years ago due to lack of proper guidance," he said, adding that now the senior students can easily guide you whenever needed. Basharat asked the students to fully focus on studies.
Discussing the importance of knowledge, Assistant Director of Information Technology Abdul Hameed said that knowledge is the light and Allah Almighty has promised that it will come to those people who want to seek the knowledge. Hameed further went to say that GB's students were studying in over 45 departments in IIUI, however, presently there are only 5 reserved seats for the student of Gilgit-Baltistan. He further said to work together for Gilgit-Baltistan.
Addressing to the participant, IIUI alumni Kamran Bonjovi said deprivation of fundamental rights is due to lack of political awareness. He added that we should join different student organization, but our primary focus should be on studies.
General Secretary GBSC-IIUI Minhas welcomed the senior students and guests, while former chairman Maqsood Alam, Current Chairman Awais Janu, Najmuddin , Aqib Meer Haider Abbas and other also spoke on the occasion.