Gilgit Baltistan represented at cultural show in Muscat, Oman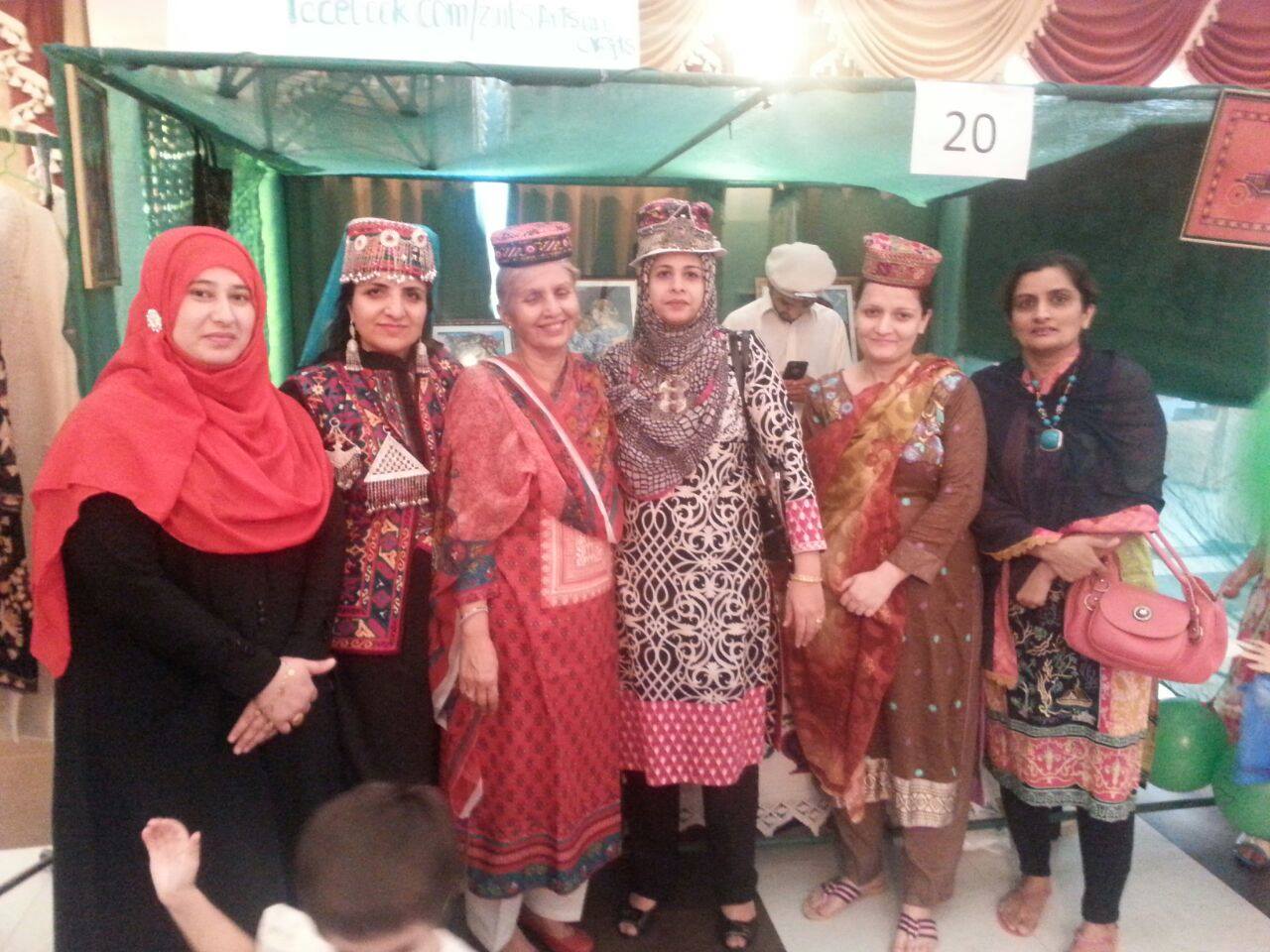 Muscat: The Embassy of Pakistan in Oman held a cultural exhibition and funfair in Muscat on Saturday 30th April 2016. Founder of Zaib's Arts and Crafts, and needle artist Zaib R Mir represented Gilgit-Bartistan and displayed her work and handicrafts from Gilgit Baltistan. Creativity and beauty of art and handicrafts from Gilgit Baltistan were showcased in the exhibition.
Thousands of Pakistanis and people from living other countries attended the exhibition and visited the GBL stall and gained knowledge about the culture of Gilgit Baltistan. People showed great interest in the art and embroidery.
Hashmat ullah Performed a local dance on GBL music on stage and amused the audience with his skillful performance.
The best dress award was chosen by voting by audience and gilgit Baltistan dress was chosen as best dress. Families from Gilgit Baltistan living in Oman supported the event and promoted their culture.