Youth of Kalash Valley engage in essay writing, drawing, speech and singing competitions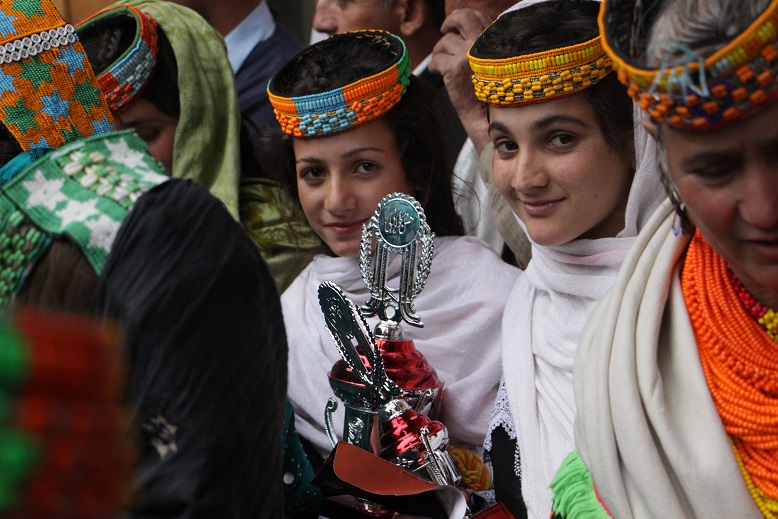 Chitral: (PT Report) The first ever "Youth Competition" of the Kalash Valleys concluded on 3rd May. Implemented by AVDP, with the support of KPDN, the competitions were held in six categories, i.e. essay writing, speech, traditional songs, Dhushak, Drazahilak, Nomnomek and Danhun Bhanjek. 28 youth participated in the competition. In Essay Competition, Zarkima won the first position, while Anila stood 2nd and Faiz begum stood 3rd.  Humaira  was also among the position holders. In Drazhahilak category, Zafar Muluk won first position, while Iqbal Nazir stood 2nd and Amir Gul secured 3rd position.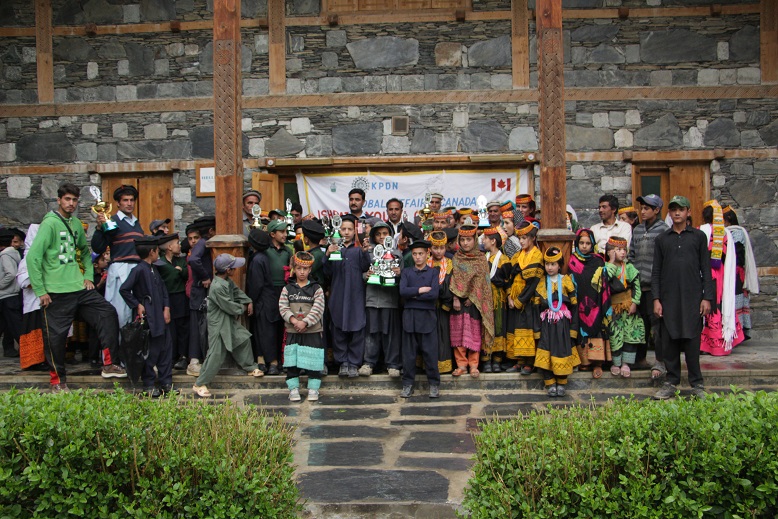 In Nomnomek category, teacher Rahmat Din won first position and Shahid Khan second position. In Traditional song, Kamar Ud Din won first position, Gul Farad 2nd position and Shashmita stood 3rd. In Ca'a' group, Sail Nazir got first position while Sham Seema got second position. In Danhun Bhanjek, or beating the drum, Iqbal Shah won first position, Sayed Hakim 2nd and Bihari Lal stood 3rd.
The competition was supported by the Aga Khan Rural Support Programme (AKRSP) as part of its Canada funded EELY project. The aim of the competitions was to promote leadership skills among the youth.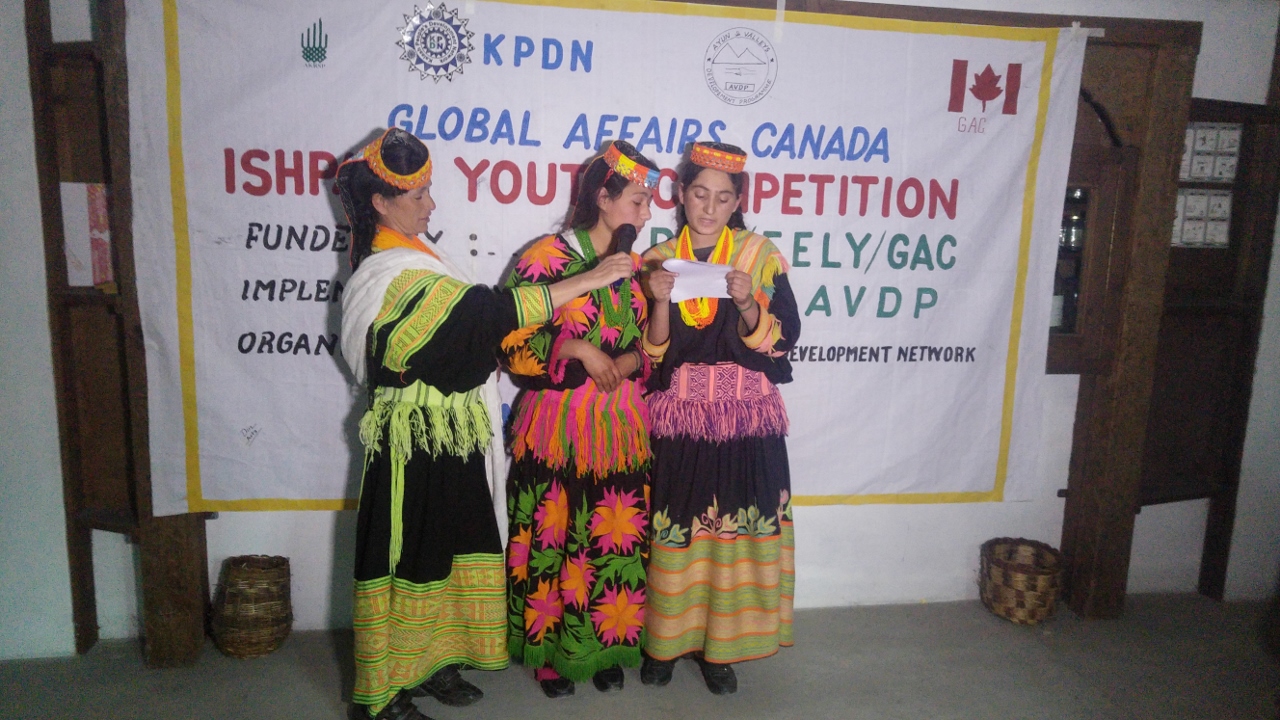 The event was attended by a large number of school students. Nazim village council Adv.Muhammd Rafi appreciated efforts of AKRSP. He also appreciated AVDP and organizers of KPDN for promoting healthy competition among the youth.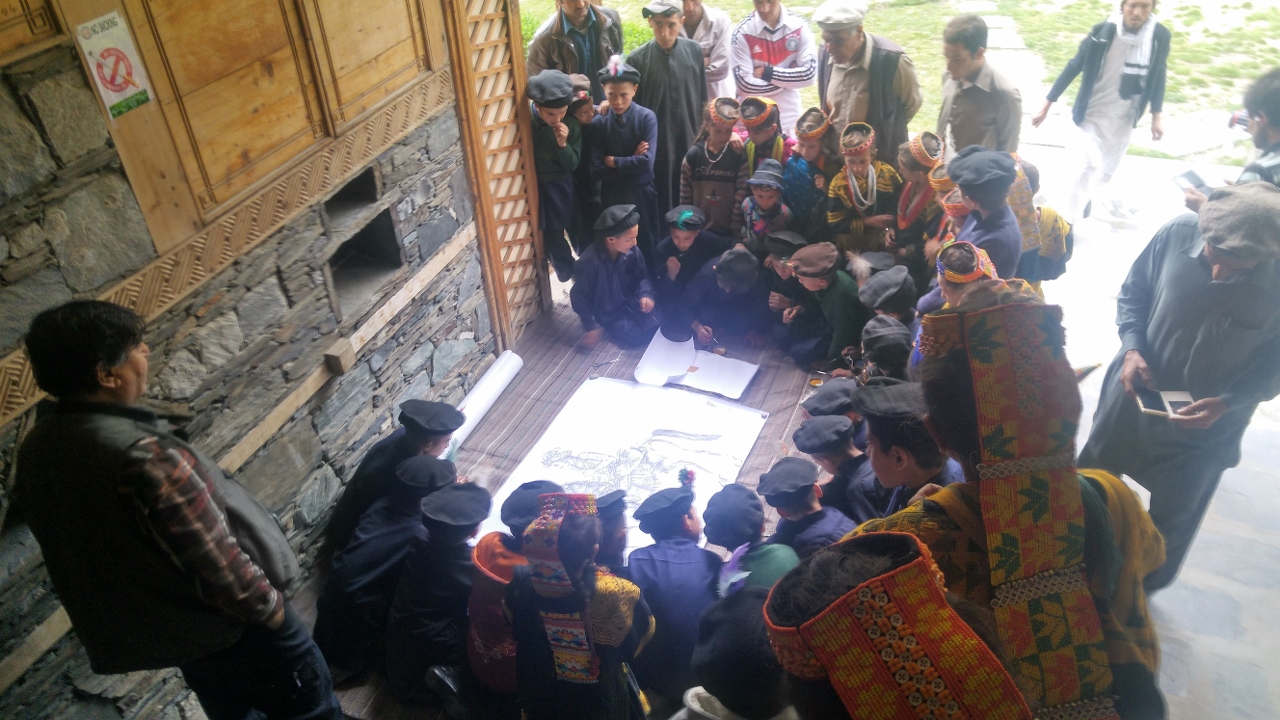 Judging panel included Wazir Zada, Khosh Ahmad Khan, Kui Begam, Lali Gul, Akram Hussain, Bakhtawar Shah, Sher Taj, Rahmat Din and Shahi Bibi Kalash qazi and elder  Mashar term the basic event to polish young talent to lead youth for leadership. The participants were in view that such competition need to be held very frequently in Kalasha valleys to promote youth development activities.