Pictorial – Kalash Valley devastated by floods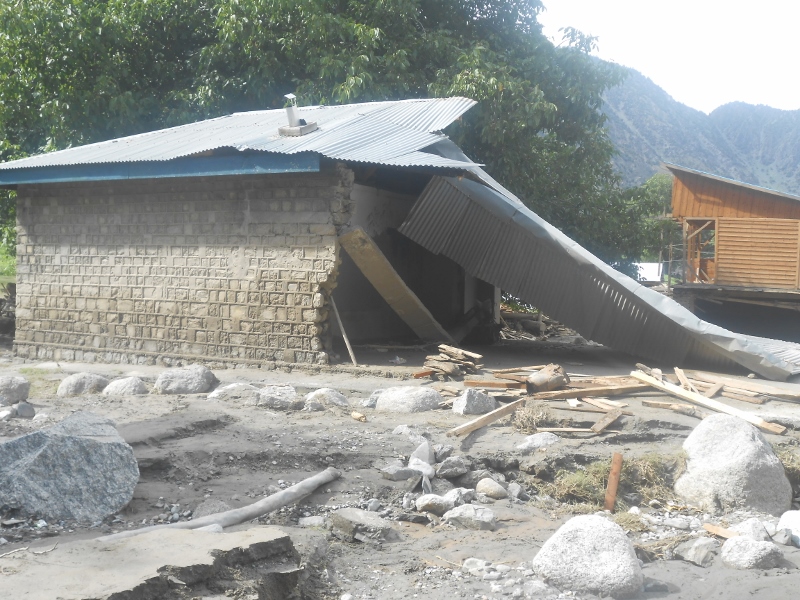 The Chitral District of Khyber-Pakhtunkhwa in general and Kalash Valley, in particular, were hit by worst floods a couple of weeks back. The floods ravaged the valleys and villages, destroying bridges, roads, cropped fields, houses and cattle sheds. These photographs and MORE HERE show the scale of destruction.
While many efforts have been made by the state of Pakistan and the local administration to reduce the sufferings of the locals, with the help of the locals, a lot needs to be done in terms of restoring lives to the normal.
Photographs: Luke Rehmat