Women Empowerment in Pakistan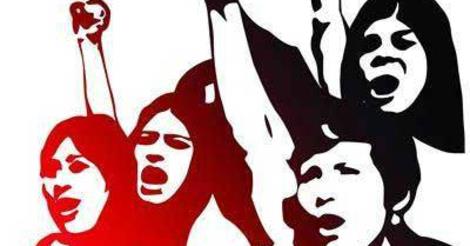 Zain Motiwala
Oprah Winfrey, one of the most powerful women to glaze the modern era, once quoted, "I was raised to believe that excellence is the best deterrent to racism or sexism. And that's how I operate my life." This statement reflects the position and development that our country currently witness and rightfully so.
Pakistan as a whole is witnessing its most progressive and promising time when it comes to empowering women. To illustrate this, an Islamabad based wheel chair-bound writer and model Muneeba Mazari is now considered as a beacon of light and an inspiration by many Pakistanis. She is not just given a chance to speak about her experience at a TEDx conference in Islamabad but also the first wheelchair-bound Pakistani woman to model for Toni and Guy's new campaign. This is a very encouraging example for the younger generation of Pakistan which gives them a positive image about how Pakistan will react to their disability. Her journey doesn't ends here as she is now the UN goodwill ambassador for gender equality and empowerment of women. Another example of an inspiring Pakistani woman is Sana Mir, who is the captain of Pakistani women cricket team captain and recently when Pakistan lost their match against England, many Pakistanis' supported the team, and a hash tag called #GirlsinGreen circulated all around social media to encourage them for bringing pride to the nation.
Things have quite changed in Pakistan when it comes to women's image, but I still believe that there is a lot of work needs to be done. Pakistani young girls are no more taught that their future is only restricted to marriage and kitchen but are rather motivated to believe that they are the best they got and they should never compromise themselves and their career for anyone or a man. No doubt that Pakistani woman is now taught to be career driven. There was a time when women weren't allowed to study law and select it as their career choice, but I'm glad things are changed. Kudos to our generation for that!
Moreover, models are no more "slut-shamed" but rather encouraged to choose modeling as their profession, if they want to. Other great examples of Pakistani women are Noor Jehan, Abida Begum, Benjamin sisters and Viccaji sisters who have been treated as leaders in the music industry of Pakistan. But most of the credit goes to our women for stepping up and making their name in such misogynistic society.
Nonetheless, our rural women are still backward due to the strong feudal landlordism and its time that educated women who are living in urban areas give them a voice and help them to pave their way. A great example is of a phenomenal two times Academy Award holder Pakistani woman, Sharmeen Obaid who made two documentaries namely "Saving Faces" and "A Girl In The River." Some may criticize her for showing negative image of Pakistan but I really support for what she has been doing against the evil corrupts of our society, such as honor killing and acid attack.
I'm grateful that things have changed in our society regarding gender equality and women's image. However, there it's a long way to go and I urge every Pakistan young man and woman to step up for each other. Pakistan's situation will never change, if you won't change your mindset. You are the future of Pakistan, you are the silver lining.
The contributor is a student at IoBM, Karachi.