New Aga Khan Medical Centre Helps Strengthen Pakistan's Health System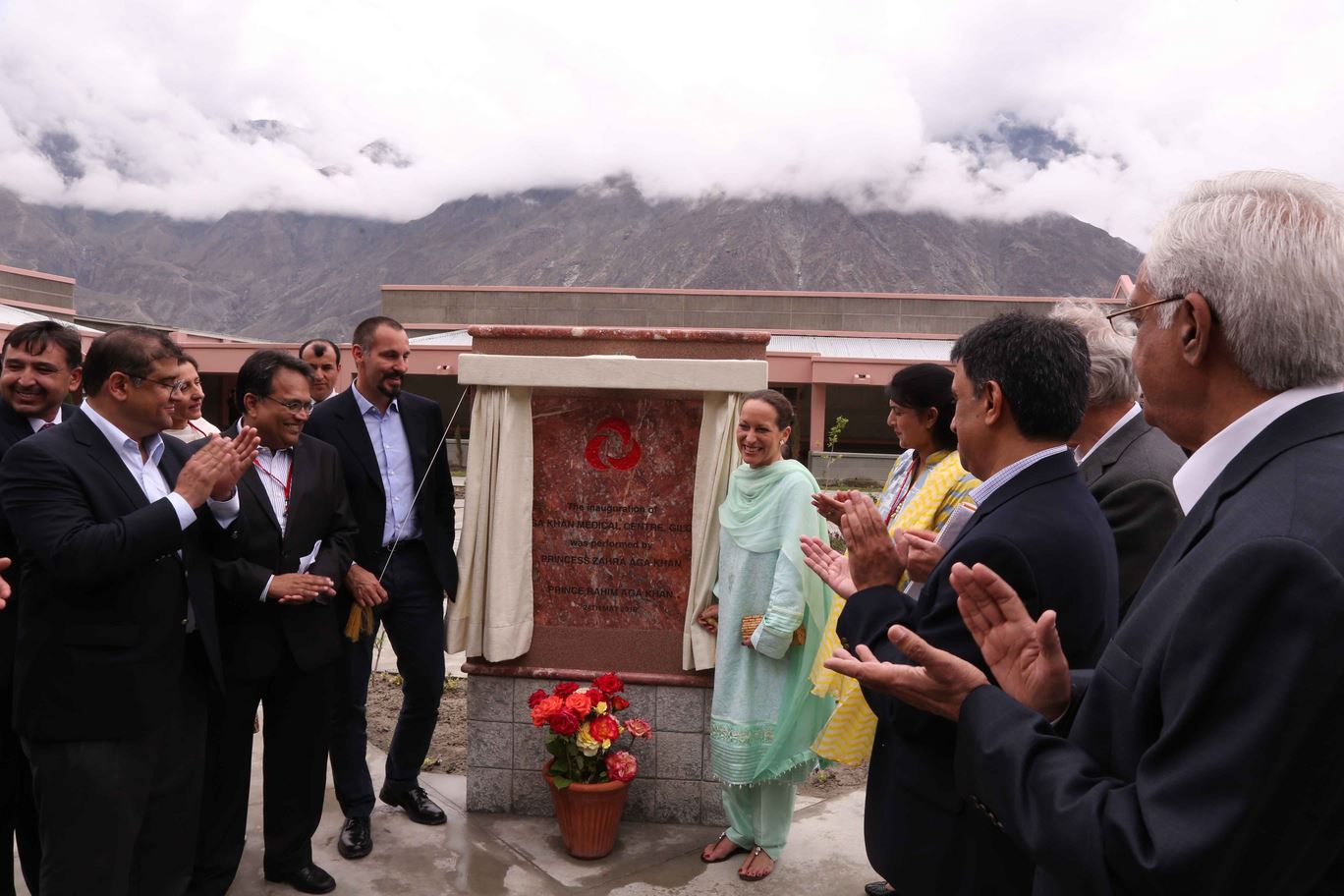 Gilgit, 24 May 2016 – In its push to provide health care in large underserved areas of Pakistan, and to complement the Government's efforts to attain the Sustainable Development Goals in health, an Aga Khan Medical Centre was inaugurated today by Princess Zahra Aga Khan and Prince Rahim Aga Khan.
The 50-bed Centre anchors a "hub" that provides high quality diagnostics and secondary health care.  "Spokes" that radiate out from the Centre will connect the Gilgit hub through a digital health network to clinics in Singal, Gupis, Aliabad, Soust, Booni and Garamchasma.
The Gilgit Centre is also connected to state-of-the-art medical resources in other parts of Pakistan and in other countries, including the Aga Khan University Hospital in Karachi. "E-Health" connections such as these have already had a major impact on health care in the region, improving diagnosis, treatment and overall care. Over 8,200 tele-consultations for a range of needs, from bone fractures to cardiovascular disease, have been made over the last two years, saving over 400 million Pakistani Rupees (US$ 4 million) in patient time and lost earnings due to travel for health concerns.
The "hub" and "spoke" model is intended to ensure that essential healthcare is accessible to all throughout Pakistan. Since the opening of the Aga Khan University's School of Nursing in 1983, agencies of the Aga Khan Development Network (AKDN) have been involved in a number of activities along the entire health spectrum, from training nurses, doctors and other health professionals to providing care in underserved areas, both in the South and in the North. AKDN's research into the burden of local diseases and health system design has been concentrated in Sindh, but research "spokes" have been extended throughout the country.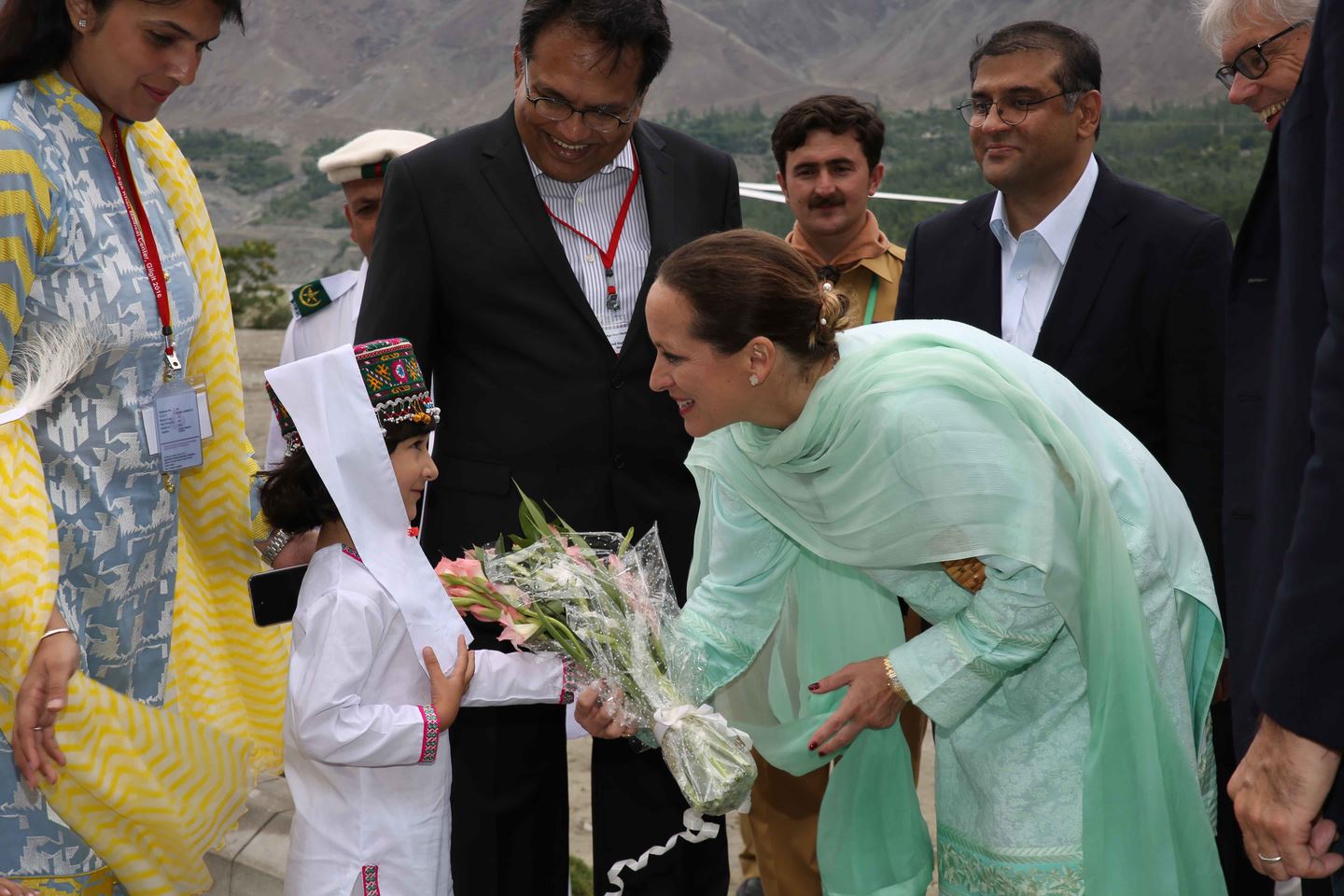 The impact of these programmes over the last 30 years show that the model works:  In a country where the ratio of maternal mortality per 100,000 live births is 190, the rate in areas where AKDN works has fallen to under 60. Where infant mortality remains 59 per 1,000 live births overall in Pakistan, it has fallen to 20 per 1,000 live births in areas served by AKDN. Perhaps one of the most important indicators – the percentage of deliveries that are made with skilled birth attendants – has risen to 86 percent in areas where AKDN institutions work, while it has remained at 52 percent for Pakistan as a whole. (Source: Routine Demographic and Health Surveillance Systems + specific surveys and The World Bank (2012-2014).
It is important to note that not all improvements can be attributed to AKDN's health systems alone. AKDN also operates integrated programmes for safe water, adequate sanitation, improved livelihoods, and education.
The education component of this integrated approach was highlighted by Princess Zahra and Prince Rahim when they visited a school in Rahimabad and the Aga Khan University's Professional Development Centre, North (PDCN) in Gilgit.
The Rahimabad School is one of 106 Aga Khan Schools in Gilgit-Baltistan serving more than 23,000 children in the region. As part of the organization's plans for further expansion of quality provision, the school has recently improved and expanded its facilities and added pre-primary classrooms and a multi-purpose hall reflecting the organization's commitment to early childhood education.
The not-for-profit school in Rahimabad was one of the beneficiaries of the PDCN's Whole School Improvement Programme. PDCN has worked with over 146 schools serving more than 76,000 students to improve the quality of instruction, management and administration. These programmes have benefited over 15,000 teachers, head teachers, education managers, and district supervisory staff, over half of them women.
These education efforts, combined with other efforts to provide hydroelectricity, improve health, boost agricultural yields, provide safe drinking water and stimulate employment, have proven, when combined, to have important effects on the overall quality of health — and life in general.