Team OEC calls on Chief Minister Hafeezur Rehman and Deputy Speaker Jafarullah in Islamabad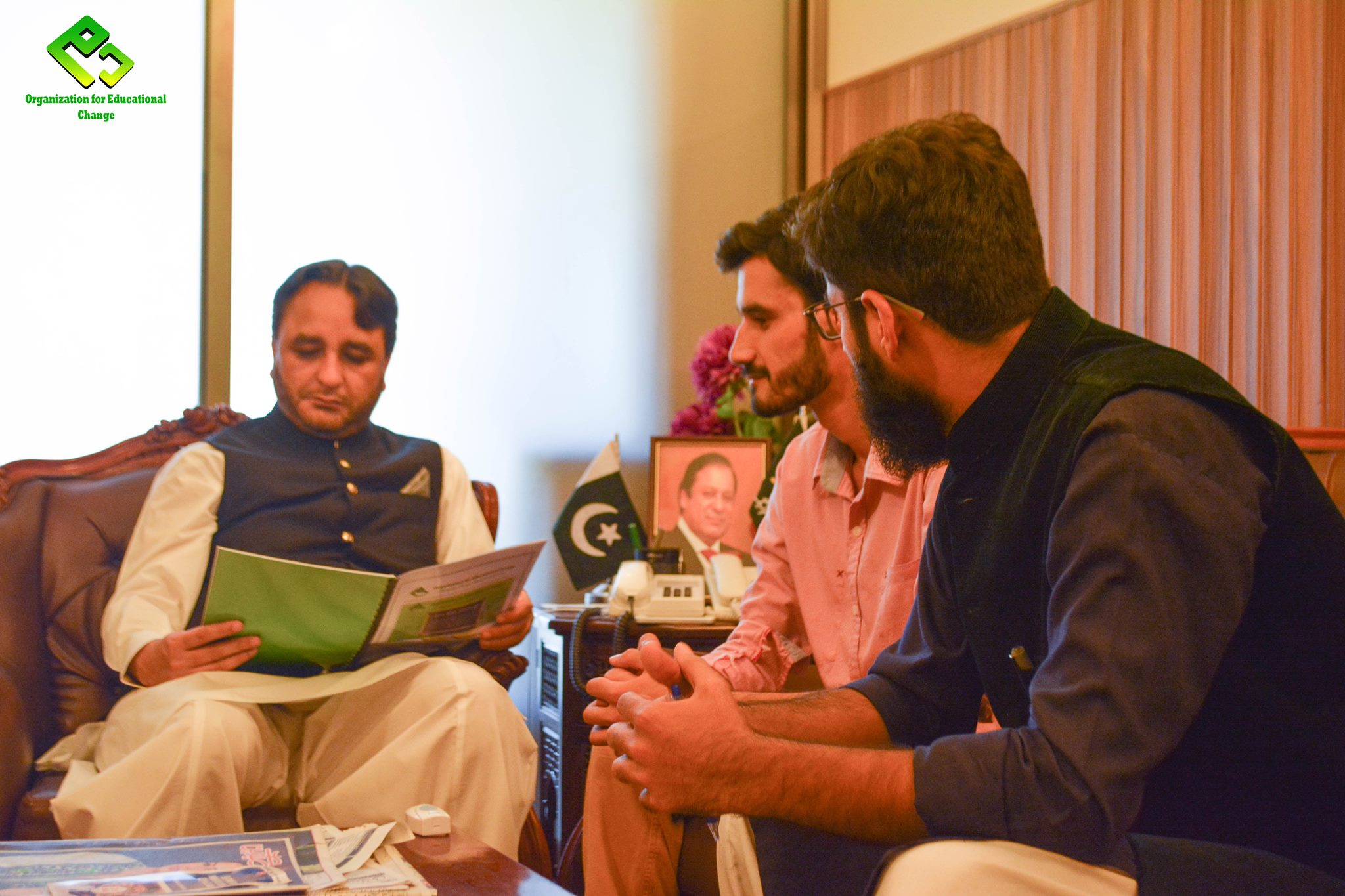 Islamabad: A delegation of the youth-led Organisation for Educational Change (OEC) called on Chief Minister Hafiz Hafeez Ur Rehman,Deputy Speaker Jaffar Ullah of Gilgit Baltistan Legislative Assembly.
The delegation comprising former Chairperson Miss Tajali, President Mr.Sikandar and Vice President Mr. Ali Haider presented the manifesto of the organization to the CM and the Deputy Speaker to bring their attention towards the constructive development of the organisation for social change through education. They also discussed in detail the impact of the activities on the community of GB and Chitral.
The Chief Minister agreed to consider proposals for grant and donations. He vowed to the team about his and government's collaboration in resource empowerment of the youth led projects of OEC.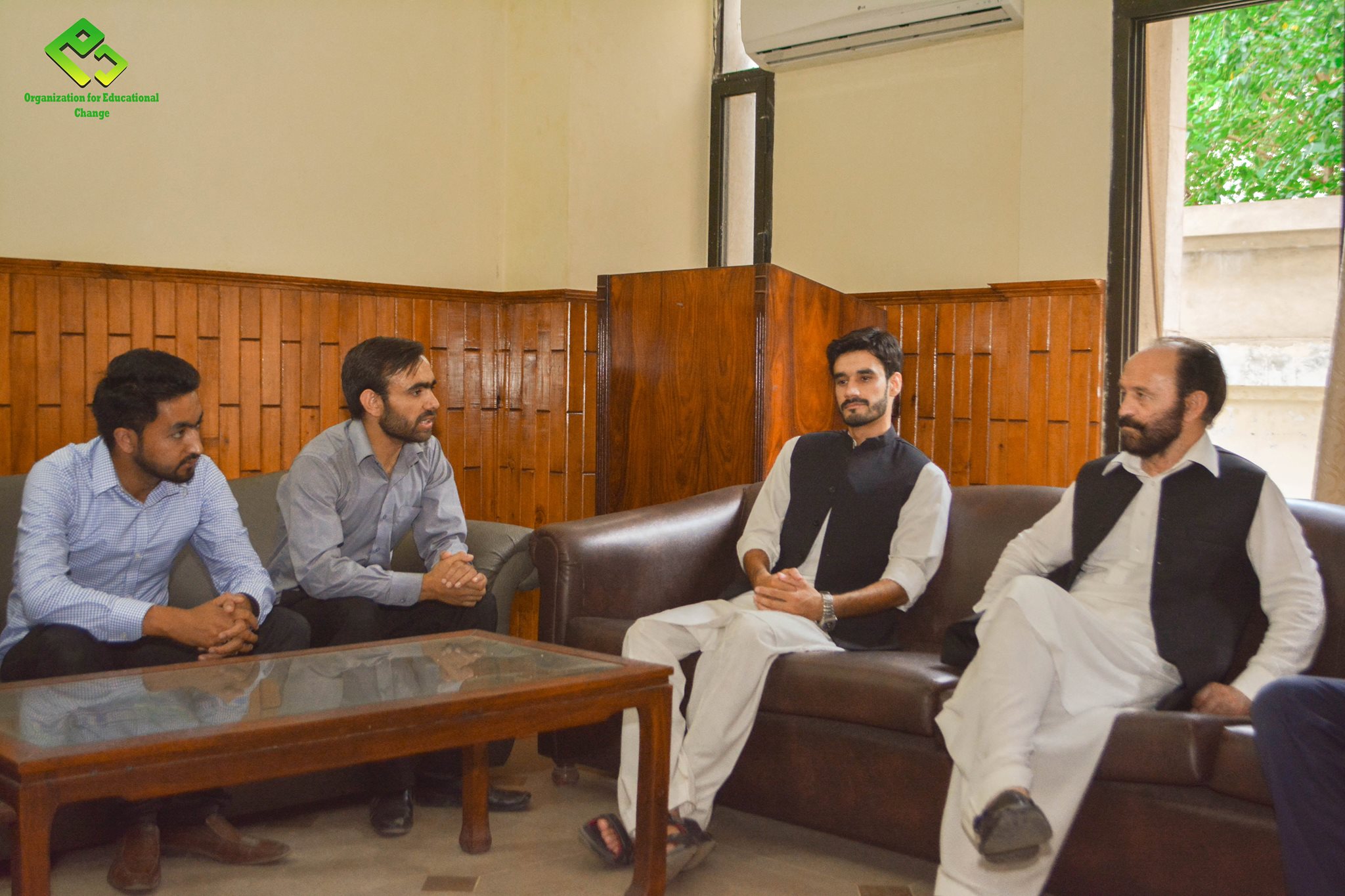 Both leaders assured the team of their full support for acknowledged the importance of OEC mandate.
The Chief Minister emphasized upon the youth recommendations for strengthening educational and institutional structure of the country. He, further asked for regular meetings with the government officials.
The executives of OEC were overwhelmed by the response they got from both leaders. The other team members, Junaid Akbar Assistant Director, Asif Mehdi Director , Arsalan Ahmed Media head and Masroor, the Media volunteer also accompanied the executives in this meeting.